What Can You Expect from the 2021 International Bulk Wine & Spirits Show Expo & Conference?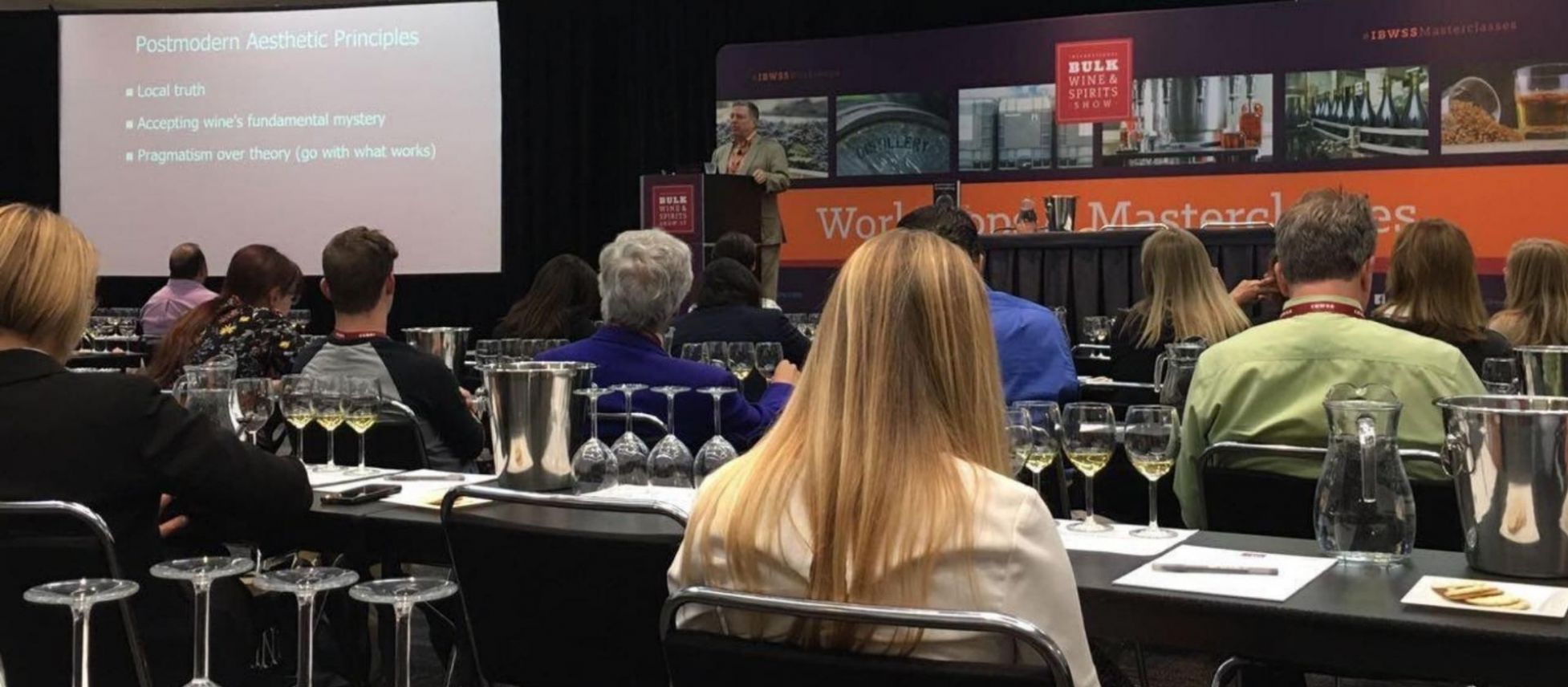 Two Days Brimming With the Very Best in Opportunity, Information, and Engagement.
06/10/2021
In its fourth year, the 2021 International Bulk Wine & Spirits Show brings the very best in wine and spirits trade professionals together to explore the dynamic bulk wine and spirits private label sector, providing an opportunity to rub shoulders with some of the industry's most influential wine and spirits personalities, sommeliers, leaders, writers, academics, and producers.
If you are in the drinks trade and involved in the production, selling, and buying of bulk wine or bulk spirits, contract bottling, private label products, wine and spirits media, business leadership, public relations, and marketing for a beverage firm, an on and off-premise beverage director for a major national hotel, restaurant, or retail chains, or a wholesale distributor, this is the conference for you.
Network with 2500 Expo attendees and dozens of the most influential adult beverage industry professionals in the business today. Engage with over 100 exhibitors and speakers with topics and exhibits ranging from product production, sales and purchasing of bulk wine or bulk spirits, contract bottling, private label production, wine and spirits media, business leadership, public relations, and marketing for beverage firms, on and off-premise beverage directors for major national hotel, restaurant, and retail chains, and wholesale distributors.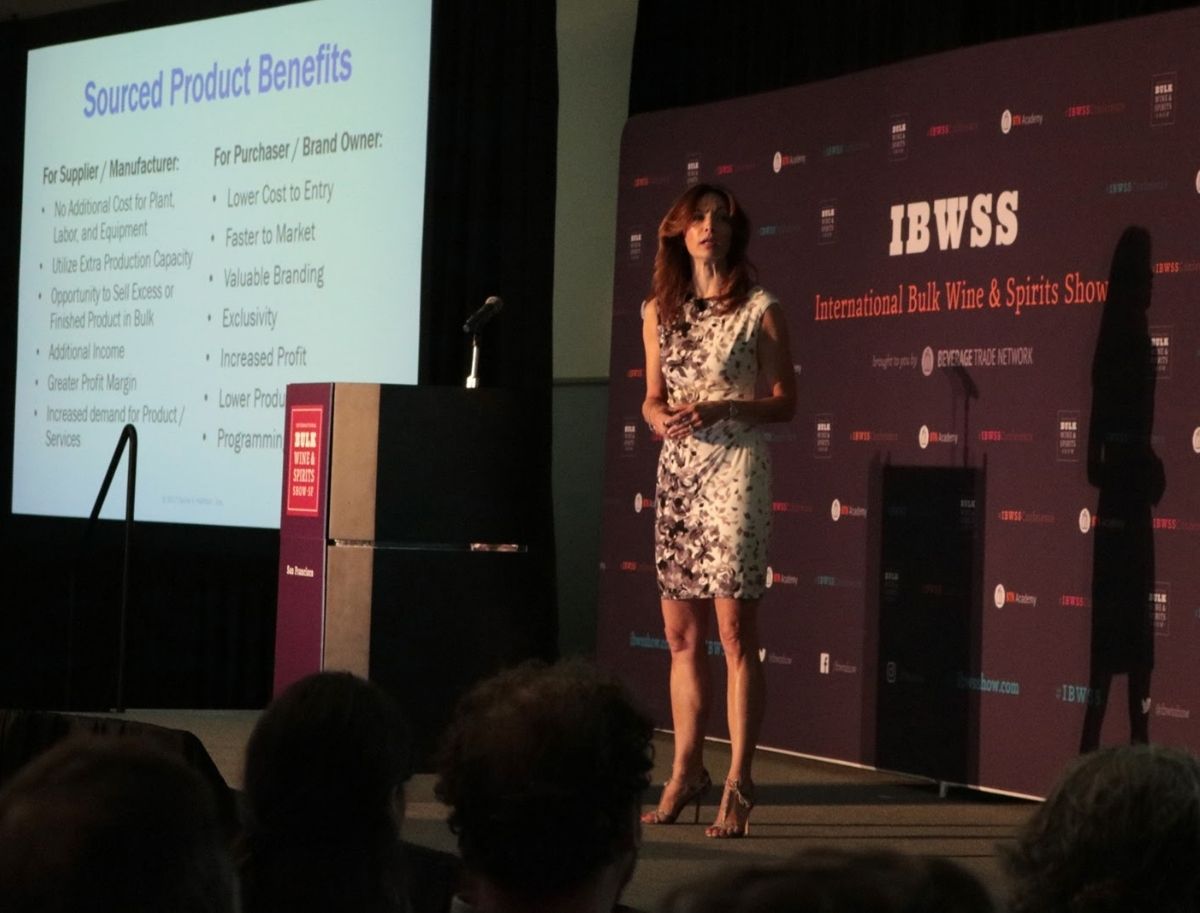 Attend the 2021 Conference to learn about the most current and relevant information regarding the bulk beverage industry including tips on scaling your business, private label branding, bulk wine market segmentation, wine industry sustainability, and many other important topics designed to provide you with the most important details and trends in the wine and spirits industry today.
You will have access to the most current information about consumer and industry trends, wants, and needs. Learn how to develop a lucrative private label program that sets your brand apart. Explore best practices and cost-control methods. Receive insider advice on developing strategic partnerships with bulk wine and spirits sellers and producers, on and off-premise buyers, and key consumer groups.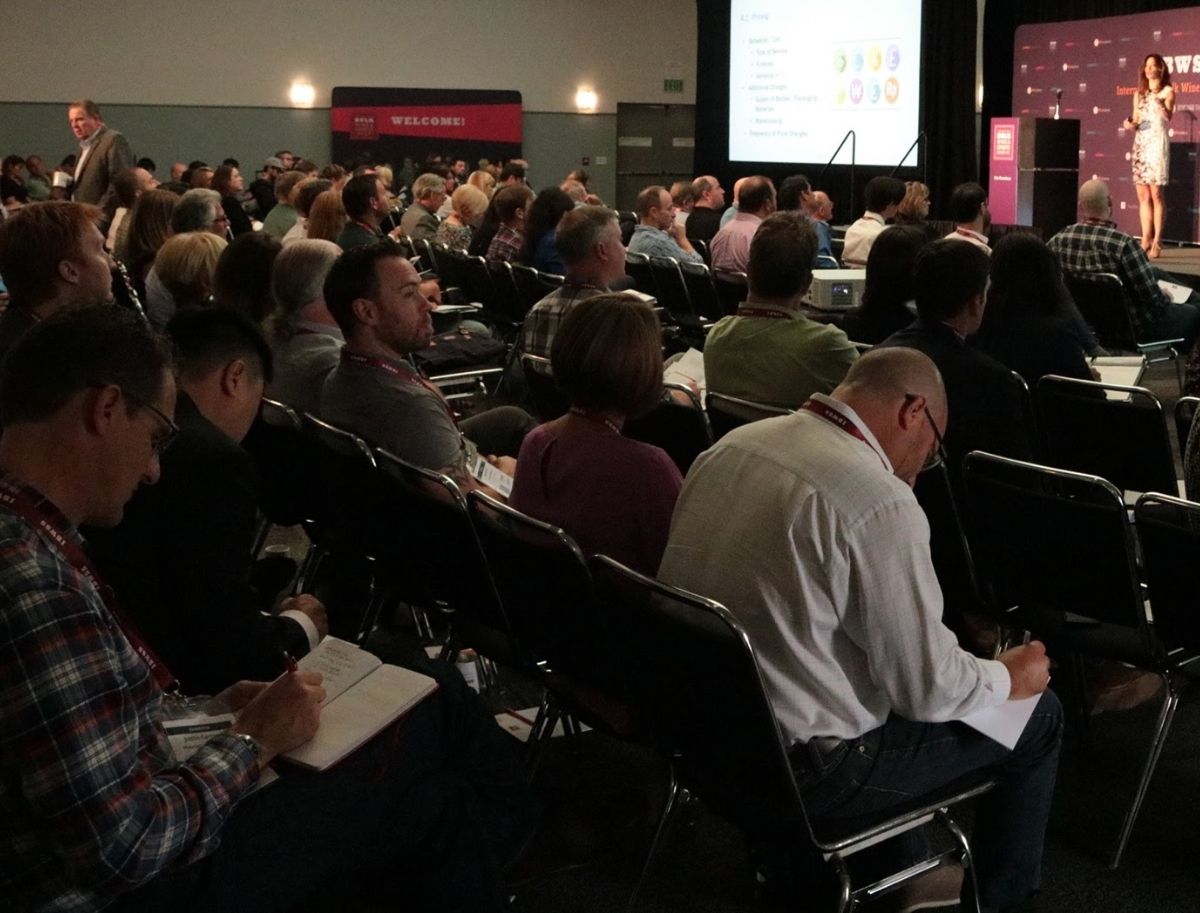 Day 1 Agenda:
Day one of the 2021 IBWSS Conference opens with Todd Azevedo of the Ciatti Wine Company who will discuss the latest trends and opportunities in the global wine market. Nick Scarff, the Master Blender and Vice President of Business Development at Next Century Spirits, plans to relay advice on how swift iteration and product development are key for brands to establish positioning to maintain loyalty, especially from younger consumers. In addition, Nick will touch on how brands can stand out from the crowd by developing innovative products fast and how to launch RTDs. Chief Operating Officer and General Counsel for the Winery Exchange, Inc., Oliver Colvin rounds out the first session by providing information about controlling costs and operating in an asset-light model to grow the bottom line and scale faster. This session will help you to understand how to simplify and optimize your workflows and processes leading to fewer and less costly mistakes, more transparency throughout production, improving team accountability and dedication, and, ultimately, how to produce the highest quality wine possible.
The afternoon session of day one brings Bruce Abbott, the Wine and Spirits Category Manager at Brown Jug Alaska to 2021 IBWSS to enlighten the audience about effective ways to work with regional chains to increase points of distribution. Bruce manages a selection of over 7,000 wines and spirits across Brown Jug's 21 retail locations and in this talk, he will discuss ways suppliers can offer their private and control label programs and work with regional chains like his. Martin Reyes, MW, Master of Wine and Founder Of Reyes Wine Group, will state why is sustainability one of the most important factors facing the beverage industry today, and how your winery, brewery, and distillery can start prioritizing sustainable practices while protecting your bottom line and market share. Vice president of Sales for Terravant Wine Company, Joe Padilla will be talking about sales growth, customer acquisition and retention, cost management, operational efficiency, and staff development. A recent recipient of an MBA degree from Sonoma State's Wine Business Institute, Joe delivers over 25 years of management experience within both public and private enterprises, including seven years at Terravant, where he performed various sales and operation functions, most recently as VP of Winery Sales and Business Development. Culminating the first day of conference sessions, Carlton Mccoy, MS, the Managing Partner of Lawrence Wine Estates, plans to discuss building a premium brand, from brand positioning to distribution.
Day 2 Agenda:
Day two of the 2021 IBSWW Conference opens with Katelyn Peil, Beverage Director at Heavy Restaurant Group, who will offer suppliers insights on what she looks for when selecting a private or a branded supplier for her restaurants including what metrics she has to focus on before adding a new brand to her restaurants, and what she really wants from her suppliers. Janiene Ullrich, Executive Vice President for The Family Coppola, will give the insight she has gained in her position leading the hospitality, club, eCommerce, restaurant, merchandising, and visual teams behind Francis Ford Coppola Winery, Virginia Dare Winery, Domaine de Broglie, and Cafe Zoetrope, on successfully developing and growing direct to consumer market share through effective connection, insights, and engagement. Beverage Director of Levy Restaurants, Rachel Lowe, provides crucial insight into the best ways to approach restaurant chain buyers with your private label pitch. In her talk, you will learn what your 30-minute meeting with a restaurant chain buyer should look like and what you should focus on.
The afternoon sessions of day two start with a panel discussion moderated by Sid Patel, CEO of Beverage Trade Network, and Cami Lehmann, Purchasing, Wine Programs, and Marketing Director for Maggiano's Little Italy. Sid will moderate a panel of top regional and national restaurant chain buyers. In this panel, you will learn what you need to do to pitch your brands to key buyers, how to support restaurants, current trends and what restaurant beverage directors are looking to buy next. You will learn how restaurant buyers plan their beverage lists, purchasing, and their own control and private label strategies.
John Hinman, the Founder, and Partner at Hinman& Carmichael LLP, will discuss private, control, and proprietary label regulatory developments. The most profitable wine and spirits sold in mass-market retail accounts (grocery, convenience store chain, warehouse clubs) and in mass-marketed wine and spirits subscription "clubs" are private (IP owned by the retailer), Control (IP owned by the seller and dedicated to specific retail accounts) and Proprietary (IP celebrity and name recognition) brands. The presentation will explore the current three-tiered system restrictions limiting management of inter tier contractual relationships, principally the ownership of the IP used for the brand, the tied house implications of retailer-owned brands being sold outside the retailer-owned establishment, the IP implications of popular brands owned by celebrities and the legal distribution challenges of servicing multi-state retailers. Culminating the dynamic 2021 IBWSS conference is Tim Hanni, MW, an iconic Wine Business & Product Development Consultant, Author, and Master of Wine. Tim Hanni provides his unique insights into perceptions, perspectives, and opinions, about trends and practices affecting the beverage business today. Engaged consumers are the most important facet of a profitable and vibrant tasting room and wine club, yet there are many myths and misconceptions about wine education and discourse. Starting a new conversation with your face-to-face and virtual customers can yield additional revenue and improved retention.
Come to the International Bulk Wine & Spirits Show to mingle, engage, explore, learn, and network.
Two-day Expo passes are complimentary for members of the trade. Two-day conference passes are $250, with limited supplies. Visit the IBWSS website to pre-schedule your exhibitor appointments and select your conference sessions.
Book Your Conference Seat View Conference Schedule
Article Written By: Simone FM Spinner
2024 Exhibitor registration is now open. Get in early at the lowest price and select your table first. See exhibitor pricing.