Why Bulk Wine is Now So Important to the US and Global Wine Market?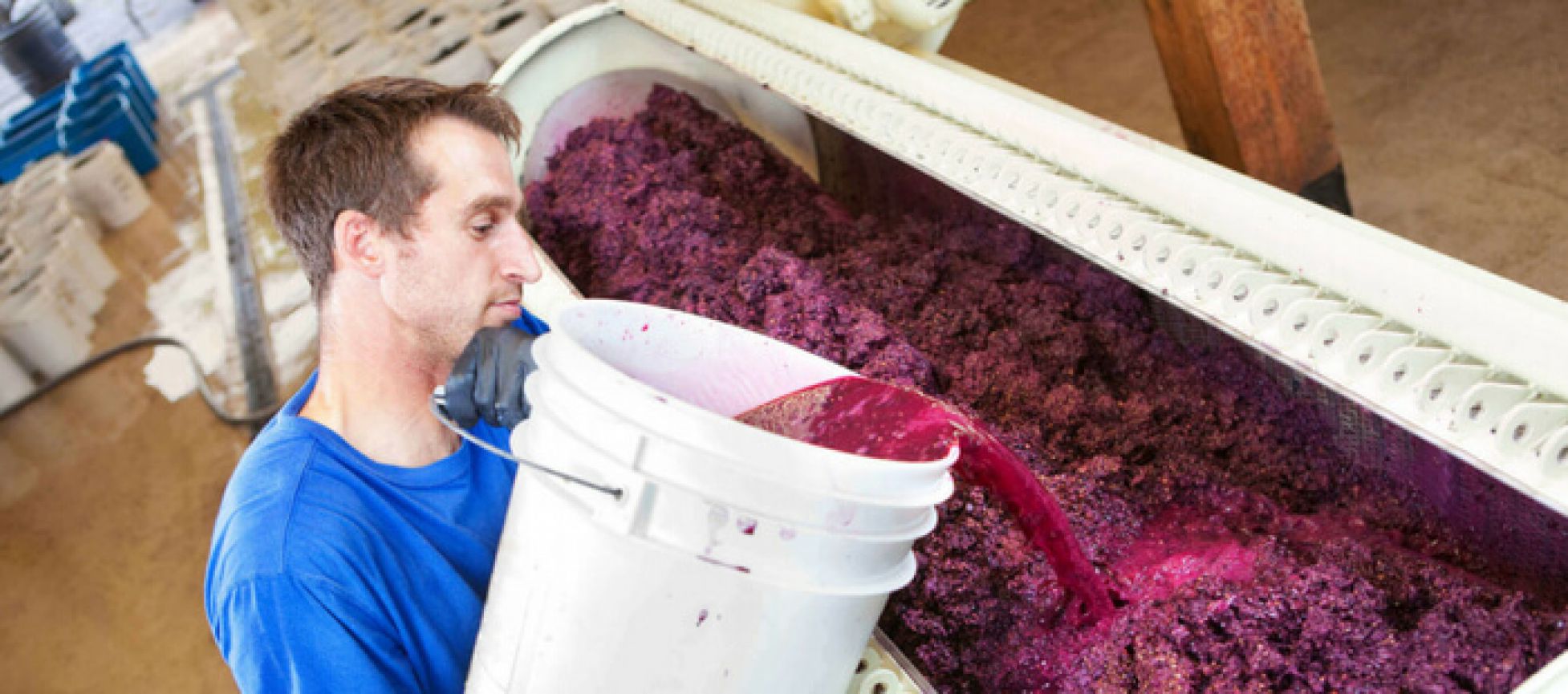 Why is Bulk wine no so important in the US and the global wine market? Sid Patel, CEO of Beverage Trade Network and IBWS Show shares his insights.
22/06/2023
Tim Hanni MW, a wine educator, and consultant say the challenge for international producers who want to enter the US market is "learning the intricacies of how bulk wine business is transacted". Hanni MW, who has helped to establish the USA's first bulk wine trade fair, adds that it's critical to establish "a network of connections to the brokers, buyers, and sellers." The process starts with understanding how the US bulk wine market operates.
What is Bulk Wine?
Bulk wine is defined as a wine that is shipped in containers (ISO tanks, Flexitanks, etc), rather than in bottles or smaller packaging. Some organizations describe any wine that's shipped in containers larger than two liters as bulk wine but, strictly speaking, bulk wine is a wine that's shipped in large containers and then repackaged at its destination. Buyers can include wineries, importers, exporters or bottling facilities.
Retail stores can also be significant bulk buyers, particularly if they're selling 'private label' wines – the home brand wines created and sold by many liquor retail chains, supermarkets, and grocery chain stores. The main advantage that private label wine offers retail chains is that it gives them control over the product, and eliminates the price competition from other retailers. After all, if they're the only ones selling that brand of wine, then they don't face pressure to discount it. Bulk wine is typically traded in the US in one of three ways.
Tier One
The first and most important tier of the US bulk wine trade belongs to wine negociants or brokers. Turrentine Brokerage, Mancuso Wine Brokerage, and The Ciatti Company, all based in California, are leading names in this space. Such brokers offer services ranging from grape and bulk wine brokerage to global bulk wine trading, evaluations, and strategic branding. It's not surprising that San Francisco is the hub of the bulk wine business, both domestically and internationally, given that it's both within reach of more than 4,000 Californian wineries, as well as being a significant entry point to the US.
Brokerage firms may also offer 'services as contract manufacturers or private label makers, a part of the business known as 'custom crush'. This involves a buyer stating the profile of the wine required, which is then made to order by a winery. The buyer usually provides cartons and labels and the winery produces the finished goods. The brokerage firms offer a great starting point for international bulk producers seeking to enter the US market, given their experience, knowledge, and connections.
Tier Two
Wine industry classifieds make up the second strata of the bulk wine business. These classifieds may appear in newspapers, industry publications or online, through websites like winebusiness.com and Wine Country Classifieds (also distributed in print). The classifieds will list available bulk grapes or the specifications of ready-made wines, and potential buyers then contact the supplier directly. Many wineries list bulk grapes and wines for sales on their regional association's website.
There are also web portals like VINEX and VinsenVRAC where buyers can negotiate on grape and bulk wine listings. International producers may certainly list their products through these avenues, as long as they are able to take care of the legalities, logistics and price negotiations themselves.
Tier Three
The third section of the bulk wine trade market is known as the 'whisper market', where trade is conducted via personal relationships only. Products are not listed anywhere and nor is transactional data publicly available; nevertheless, this market accounts for a sizeable share of the bulk wine trade. Insider information is circulated about how many gallons of wine are available for sale at which price and buyers privy to this knowledge can arrange to taste the product and proceed with the purchase.
Wineries can also let brokers know what wines they have for sale, and trust that the brokers will sell the product discreetly, without revealing where it came from. Similarly, wineries or buyers looking to buy bulk wine can make their exact requirements known to a brokerage firm or negociant, who will then put the buyer in touch with a relevant winery. This would be a trickier channel to explore for international bulk wine producers, at least until they have spent more time in the market and made deep connections within the network of bulk grape and wine buyers and sellers.
Why Bulk Wine?
Bulk wine is traded for many reasons, from the need to create a blend using a varietal that's not available locally, to a need for more wine because of a poor vintage, all the way to private label. On the other side, producers sometimes have excess grapes or wine that they can't use themselves, and the bulk wine market offers them a way to sell that excess. Wineries – unfortunately – also occasionally find themselves stuck with excess wine because a buyer has failed to make a payment or pick up the stock. But although there are good reasons why the bulk market exists, there's also a good reason why the whisper market exists. It's commonly believed –wrongly – that excess wine is always poor quality.
As a result, engaging openly in the bulk wine market has the potential to tarnish the reputation of a winery otherwise known for its award-winning wines. This scenario presents an opportunity for buyers to procure bulk wines of excellent quality and use them judiciously to build new brands, or flesh out an existing wine portfolio – provided all players can navigate this complex market.
Bulk Wine Show
That's why the International Bulk Wine and Spirits Show was created in the US – to put buyers and sellers together. "The IBWSS gives an advantage to international bulk wine buyers and sellers: access to the key players in the bulk wine business for both long- and short-term opportunities with the bonus of educational and informational seminars on important issues and how to expand their business in the US in a single location," says Tim Hanni MW. "Attendees and exhibitors can save hundreds of hours and thousands of dollars by having everything, and everyone, in one convenient place." The US, whose consumption is estimated at 31m hL, has now broadly established itself as the largest domestic market in the world.
At present, it buys international bulk wines mainly from Argentina, Chile, and Canada. But given the growing strength of the US dollar and the emergence of powerful US retailers looking to build private label brands, there is a great opportunity for other countries to make a splash in the market. France, the largest bulk wine exporter in terms of value (29% of the world's value) and Spain, the largest bulk wine exporter in terms of volume (23% of the world's volume), are wine producing countries with a lot to offer this market, for example.
The International Bulk Wine and Spirits Show (IBWSS) is an annual trade show and conference which will give wineries, importers, supermarkets, retailers, restaurants, distilleries and other buyers a premier international platform to source bulk wine and spirits and meet private label suppliers.
2024 Exhibitor registration is now open. Get in early at the lowest price and select your table first. See exhibitor pricing.