The International Bulk Wine & Spirits Show is the Place to be in Wine & Spirits in 2021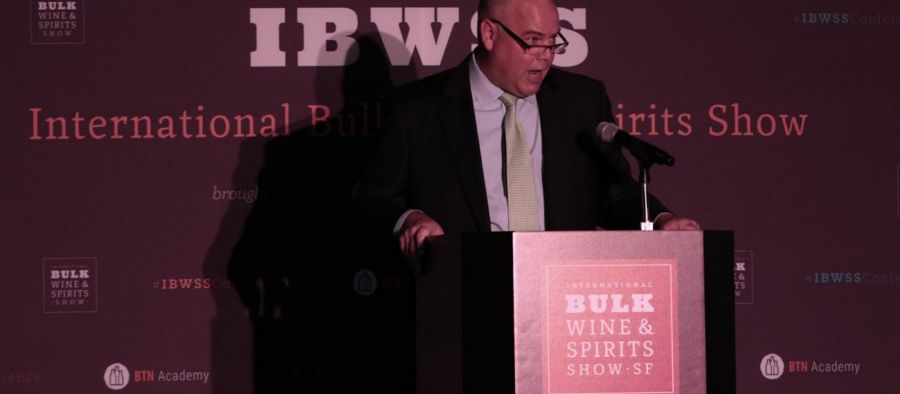 Come to San Francisco on November 9th & 10th to be a Part of the Hottest Trend in Adult Beverages.
20/10/2021
It's that time of year again!
In its fourth year, the 2021 International Bulk Wine & Spirits Show brings the very best in wine and spirits trade professionals together to explore the dynamic private label and bulk wine and spirits sectors. The 2021 IBWSS is the only opportunity in the United States to delve into one of the hottest global beverage trends of 2021 and beyond.
Experts anticipate that the bulk beverage industry will continue its rapid growth for the next decade as wine and spirits consumption and production expand to include non-traditional wine varietals and styles, and new spirits types. The 2021 IBWSS Expo and Conference is your place to gain access to the most popular wine varietals including Tempranillo, Grenache, Sauvignon Blanc, and Muscat, to refresh your wine brand and improve your market share. Internationally sourced bulk wine alleviates climate volatility issues like unpredictable frost, hail, heat stress, and uneven ripening during harvest. Consumers are less terroir-driven in their purchases and more interested in wines that are concordant vintage after vintage. Private label wines expertly crafted from bulk wine supplies provide the consistency consumers seek.
If you are in the drinks trade, this is the conference for you. Mingle with 2500 attendees and dozens of the most influential adult beverage industry professionals in the business today. Rub shoulders with some of the industry's most influential wine and spirits personalities, leaders, producers, writers, and sommeliers.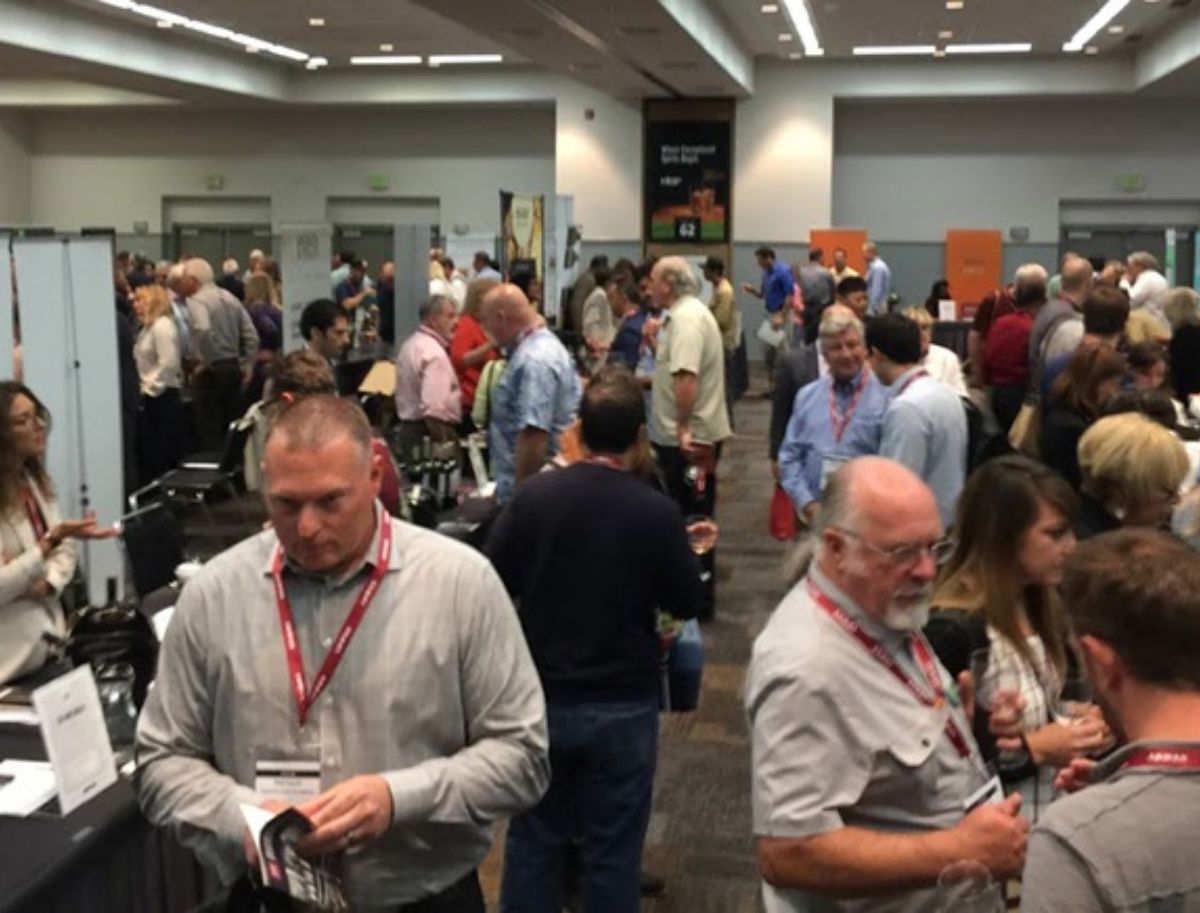 Engage with over 100 exhibitors and speakers with topics and exhibits ranging from product production, sales and purchasing of bulk wine or bulk spirits, contract bottling, private label production, wine media, business leadership, public relations, and marketing for beverage firms, on and off-premise beverage directors for major national hotel, restaurant, and retail chains, and wholesale distributors.
Don't miss the chance to attend this year's conference to learn about the most current trends while gathering relevant information regarding the bulk beverage industry, including tips on scaling your business, private label branding, bulk wine market segmentation, wine industry sustainability, and many other important topics designed to provide you with the most important details and trends in the wine and spirits industry today.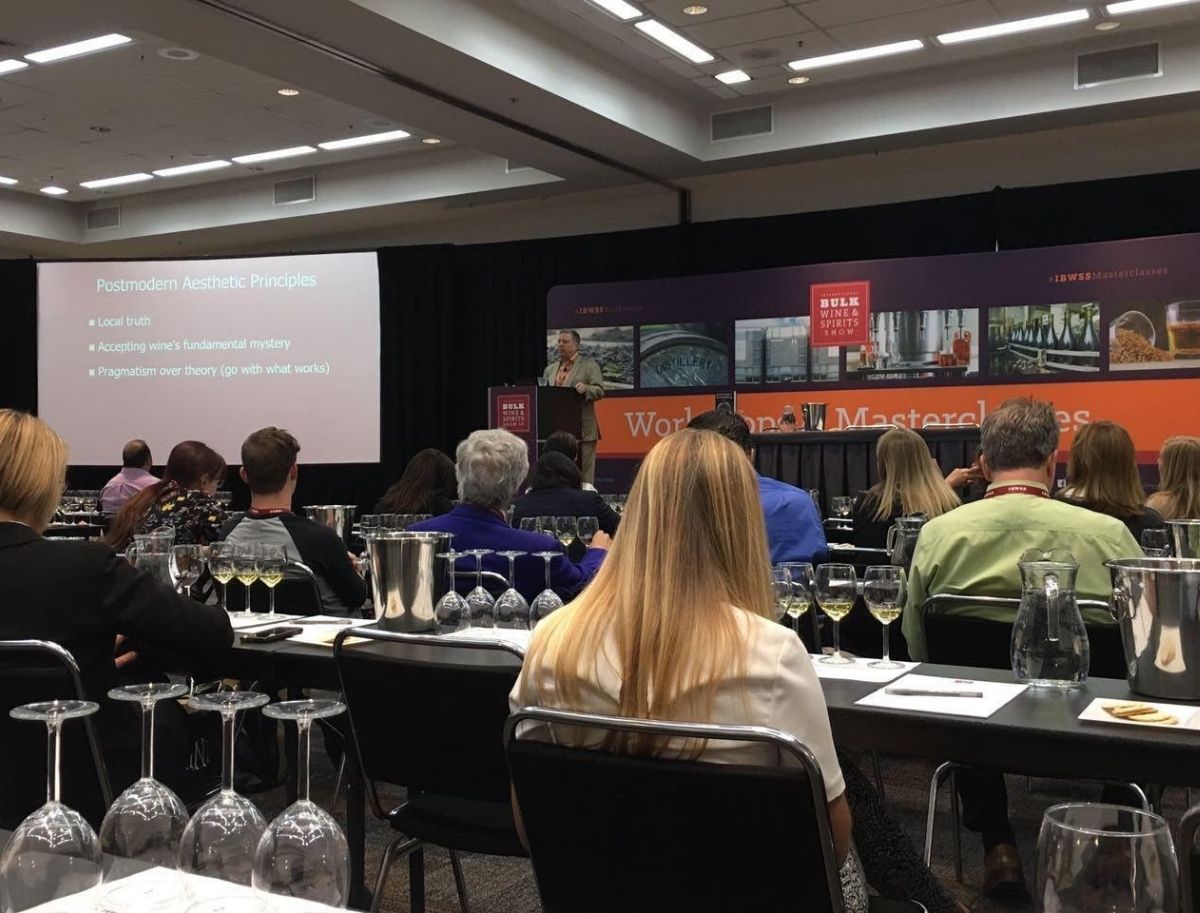 Attend Terravant Wine Company VP of Sales, Joe Padilla's session as he talks about running a bulk beverage and private label business and learn how to develop a lucrative private label program that sets your brand apart while providing the grape varietals and styles consumers want most. Listen to Master Sommelier Carlton McCoy, the Managing Partner of Lawrence Wine Estates, as he discusses building a premium brand: from brand positioning to distribution. Learn from Rachel Lowe, Director of Beverage for Levy Restaurants, as she details successful methods for pitching private label programs to leading restaurant groups.
Sign up for all thirteen sessions to explore best practices and cost-control methods. Receive insider insights and advice on developing strategic partnerships in the bulk beverage supply chain with bulk wine and spirits sellers and producers, on and off-premise buyers, and key consumer groups. Gain insights on leveraging the latest research on consumer psychology and perceptions to consolidate your position in the private label sector.
Book now to attend the 2021 International Bulk Wine & Spirits Show to mingle, engage, explore, learn, and network. Two-day Expo passes are complimentary for members of the trade. Two-day conference passes are $250, with limited seats.
Visit the 2021 IBWSS website to preschedule your exhibitor appointments and select your conference sessions.
Beverage Industry Professionals: register for your free pass today, while supplies last.
Conference Schedule
November 9, 2021-November 10, 2021
---
November 9, 2021
---
Todd Azevedo - 9:00 AM - 9:30 AM
WINE & GRAPE BROKER, PARTNER
Global Bulk Wine Market and Trends
---
Nick Scarff - 9:30 AM - 10:00 AM
MASTER BLENDER AND VICE PRESIDENT OF BUSINESS DEVELOPMENT AT NEXT CENTURY SPIRITS
Customizing Bulk Spirits To Craft Unique & Game-Changing Brands
---
Oliver Colvin - 10:00 AM - 10:30 AM
CHIEF OPERATING OFFICER & GENERAL COUNSEL, WINERY EXCHANGE, INC.
Controlling costs and Operating in an asset-light model to grow your bottom line and scale faster.
---
Bruce Abbott - 1:00 PM - 1:30 PM
WINE AND SPIRITS CATEGORY MANAGER AT BROWN JUG ALASKA, FAIRBANKS, ALASKA
Effective Ways Of Working With Regional Chains
---
Martin Reyes MW - 1:30 PM - 2:00 PM
MASTER OF WINE AND FOUNDER OF REYES WINE GROUP
Session On Sustainability
---
Joe Padilla - 2:00 PM - 2:30 PM
VP SALES, TERRAVANT WINE COMPANY
MBA of running a bulk and private label business
---
Carlton Mccoy MS - 2:30 PM - 3:00 PM
MANAGING PARTNER LAWRENCE WINE ESTATES HEITZ CELLAR, STONY HILL, BURGESS, BRENDEL, INK GRADE
Building a premium brand: from brand positioning to distribution
---
November 10, 2021
---
Katelyn Peil - 9:00 AM - 9:30 AM
BEVERAGE DIRECTOR AT HEAVY RESTAURANT GROUP
What Restaurant Groups Are Really Looking For From Supply Partners?
---
Janiene Ullrich - 9:30 AM - 10:00 AM
EXECUTIVE VICE PRESIDENT, THE FAMILY COPPOLA
Growing Direct to Consumer through effective connection, insights, and engagement.
---
Rachel Lowe - 10:00 AM - 10:30 AM
DIRECTOR OF BEVERAGE FOR LEVY RESTAURANTS, CHICAGO, IL
How To Pitch Private Label Programs To Restaurant Groups
---
Cami Lehmann - 1:00 PM - 2:00 PM
PURCHASING, WINE PROGRAMS, AND MARKETING AT MAGGIANO'S LITTLE ITALY, CARROLLTON, TX
Panel: National and Regional On-Trade Retail Buyers
---
John Hinman - 2:00 PM - 2:30 PM
FOUNDER / PARTNER, HINMAN & CARMICHAEL LLP
Private, Control, and Proprietary Label Regulatory Developments
---
Tim Hanni MW - 2:30 PM - 3:00 PM
WINE BUSINESS & PRODUCT DEVELOPMENT CONSULTANT AND MASTER OF WINE
Perceptions, Perspectives, and Opinions
---
Article Written By: Simone FM Spinner