International Bulk Wine & Spirits Show Highlights the Growing Scope of Opportunities in the Global Wine Industry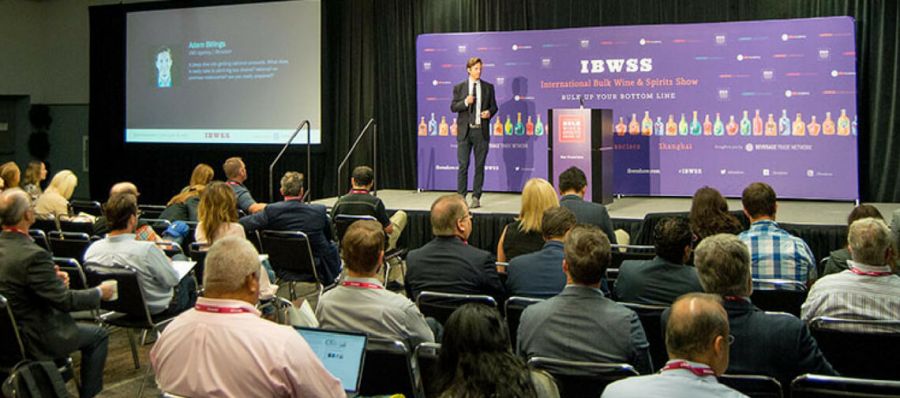 On July 25-26, some of the most important players within the global bulk wine and private label wine industry gathered at the International Bulk Wine & Spirits Show in San Francisco.
On July 25-26, some of the most important players within the global bulk wine and private label wine industry gathered at the International Bulk Wine & Spirits Show in San Francisco to meet new suppliers, learn more about industry best practices, and walk away with actionable plans for how to build the next great private label wine brand. In addition to an active trade show floor that featured 108 exhibitors (a 22.7% increase from the year prior), the event featured more than a dozen high-profile speakers from within the global wine industry.
Day 1 of the event led off with Steve Dorfman, Partner at Ciatti Wine Company, giving an update on the global wine market and highlighting a few emerging opportunities. China, for example, is a "huge growth buyer," said Dorfman. When taking into account forces of supply and demand, it's important to think globally. Dorfman illustrated this by pointing out key demand and supply factors in Argentina, Chile, New Zealand, Australia, South Africa, Italy, France and Spain.
During the morning session of Day 1, Kevin Mehra, President, and Founder, Latitude Beverage, highlighted various ways that the bulk wine market and the private label wine market are intersecting in interesting new ways. When he founded Latitude Beverage, his goal was "to be recognized as the most innovative wine company in the United States." And that is exactly what Latitude Beverage has done with its innovative business model, on its way to becoming a 500,000 case virtual wine company – brands like 90+ Cellars, Iron Side Cellars and Lila are all emblematic of how fresh, vibrant private label brands are disrupting the industry.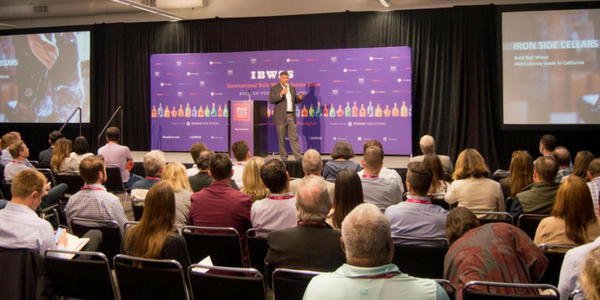 So how do you get your new private label wine brand into retail stores and supermarkets? To answer that question, Jeffrey Cody, Wine Buyer at Whole Foods Market, shared his own insights and advice, based on years of hands-on experience in the New York City marketplace. You have to "keep it simple" in terms of your message," says Cody. And you also have to keep in mind that, "Consumers want to believe they are getting a good deal." Another big factor that you need to take into account, says Cody, is the importance of the floor staff at any retail store: "They can make or break your wine."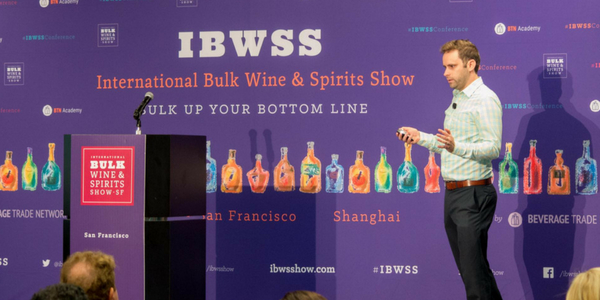 Joe Padilla, VP of Sales of Terravant Wine Company (a custom crush winery in Santa Barbara, California), followed with a closer look at what it means to create a custom wine from scratch. "A custom wine is as significant an endeavor as growing your own wine," says Padilla. Too many people make the mistake of thinking that the wine label is the brand. But a true brand is more than that – it is "a promise," says Padilla. A brand is also more than just the wine in the bottle – it includes everything from your winemaking decisions to your packaging.
Speakers throughout Day 1 continually noted the importance of learning about industry best practices. For example, Luke Arie, Regional Sales Manager for JF Hillebrand, offered a closer look at the world of bulk wine logistics. If you are going to be sourcing wines from destinations like South Africa or Chile or Australia, he says, you need to know how those wines make it from source to market.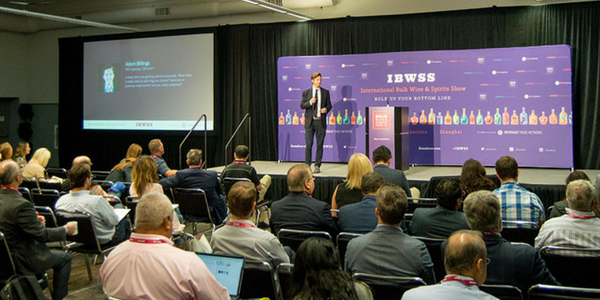 On Day 2 of the International Bulk Wine & Spirits Show in San Francisco, speakers went deeper into topics covered on Day 1. For example, Adam Billings, Director at IMI Agency, followed up on some of the ideas explored on Day 1 by delivering a presentation on "Cracking the Code of On-Premise National Accounts." What does it really take to pitch the big-box national chains? He illustrated his answer to that question with examples from P.F. Chang's and Morton's Steakhouse, both high-profile national restaurant chains that have invested significant resources in private label wines. P.F. Chang's, for example, has a working relationship with Browne Family Vineyards, who is the source of their popular "&" private label wine.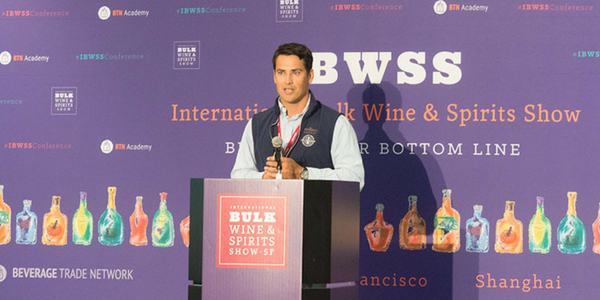 Following up on the idea of industry best practices covered on Day 1, Michael Brughelli, Director of Supply, The Thornhill Companies, covered key trends and developments in the bulk wine business, emphasizing the importance of finding the right niche in the marketplace where you can be most successful. "It is imperative to know who you are, and what you do well," he says. "All too many are impaled by the false hope of being able to do everything for everyone."
Jim Kopp, Director of National Accounts at The Thornhill Companies, walked participants through a 5-step process to control brand sales. The RAPID process, says Kopp, can be summarized as Research, Authenticate, Partner, Invest and Drive.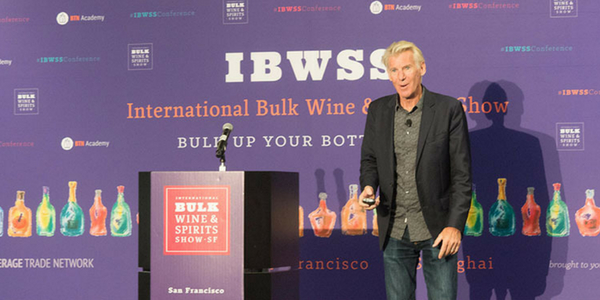 And, of course, before you can start the process of creating a new private label brand, you need to make sure that you have maximized value, quality, and stability in your bulk transport supply chain. Maria Peterson and Kathy McGrath of Scott Laboratories shared insights and practical tools for maintaining and improving bulk wine quality.
To wrap up Day 2 of the IBWSS, Tim Hanni, MW, wine industry consultant and speaker at Napa Wine Academy, shared insights on financial benchmarks for the bulk wine industry. There is a lot of data out there, and it's up to you to use it in order to optimize the balance of your costs of goods sold, as well as other key metrics, such as distributor costs and markups. Knowing these industry benchmarks and best practices enable you to fine-tune your bulk wine financial plans and goals.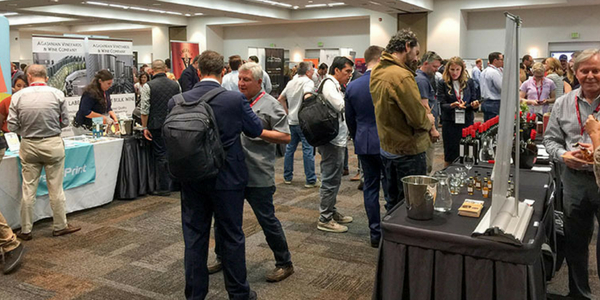 In between talks, of course, participants had a chance to visit with the more than 100 exhibitors on the trade show floor. For anyone thinking of getting started in the bulk wine and private label wine industry, the IBWSS San Francisco show offered practical advice and actionable next steps. Already, the show's organizers, Beverage Trade Network, are making plans to host an expanded version of the show in July 2019 in San Francisco.