International Bulk Wine & Spirits Show Event Highlights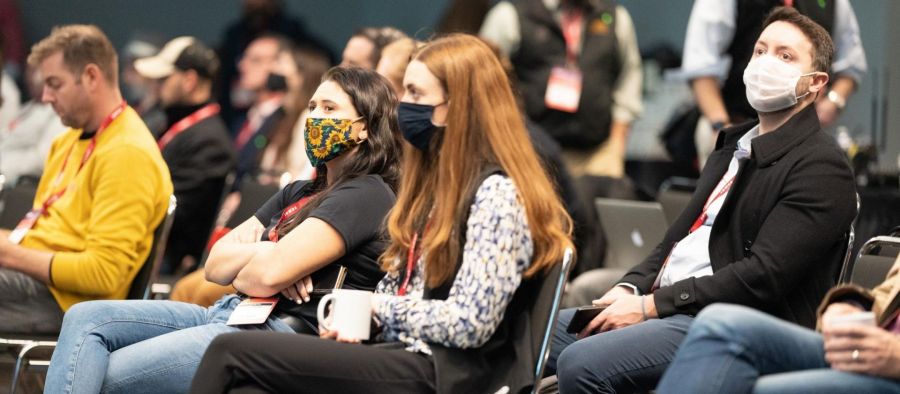 Day two of the International Bulk Wine & Spirits Show started out with a trio of women in wine leadership sharing their unique insights into the private label and bulk beverage sectors.
10/11/2021
Up first, was Katelyn Peil, the Seattle-based Beverage Director for Heavy Restaurant Group. Ms. Peil shared her insights into the psychology and motivation behind buyer strategies and what it takes to break into her sector as a supplier. Hint: do your homework and give her what she (her business) needs. Katelyn does not hold back in what it takes to be successful with corporate beverage directors and, more importantly, she generously provides what it takes to land deals and thrive in the corporate beverage buying arena. Industry icon, Janiene Ullrich, newly the Vice President of Customer Experience for Silver Oak and Twomey Cellars, offered her expertise in managing client expectations while growing profits and loyalty in tasting room interactions. Covid has reinvented the tasting room, but it is one of the best places to enhance brand story engagement with new and loyal consumers to reinforce retention.
[[relatedPurchasesItems-33]]
Rachel Lowe, the Beverage Director for Levy Restaurants, both in their restaurant holdings and their sporting venues, discussed the intricacies of fulfilling her companies unique needs while bridging fine and casual dining beverage program needs. Pitching to her sector requires upfront research, not just of her business but of her consumer base, coupled with insights into how your product will maximize her margins and bottom line. Do her job for her, and then some.
Opening the afternoon sessions, Cami Lehmann joined Rachel Lowe and Katelyn Peil on a panel moderated by Beverage Trade Network's Sid Patel to elaborate on best practices for approaching and landing corporate accounts for your private label products. Over their hour discussion, this trio of industry powerhouse women provided frank advice and insights into landing placement on their competitive wine lists.
Seasoned beverage industry legal mind, John Hinman, the founding partner at Hinman & Carmichael LLP, shared his provocative insights into intellectual property in the private and control label sectors, alongside his general advice on maintaining legal compliance with the individual laws for each of the 50 states in the United States. What a challenging legal field. When in doubt, call John Hinman.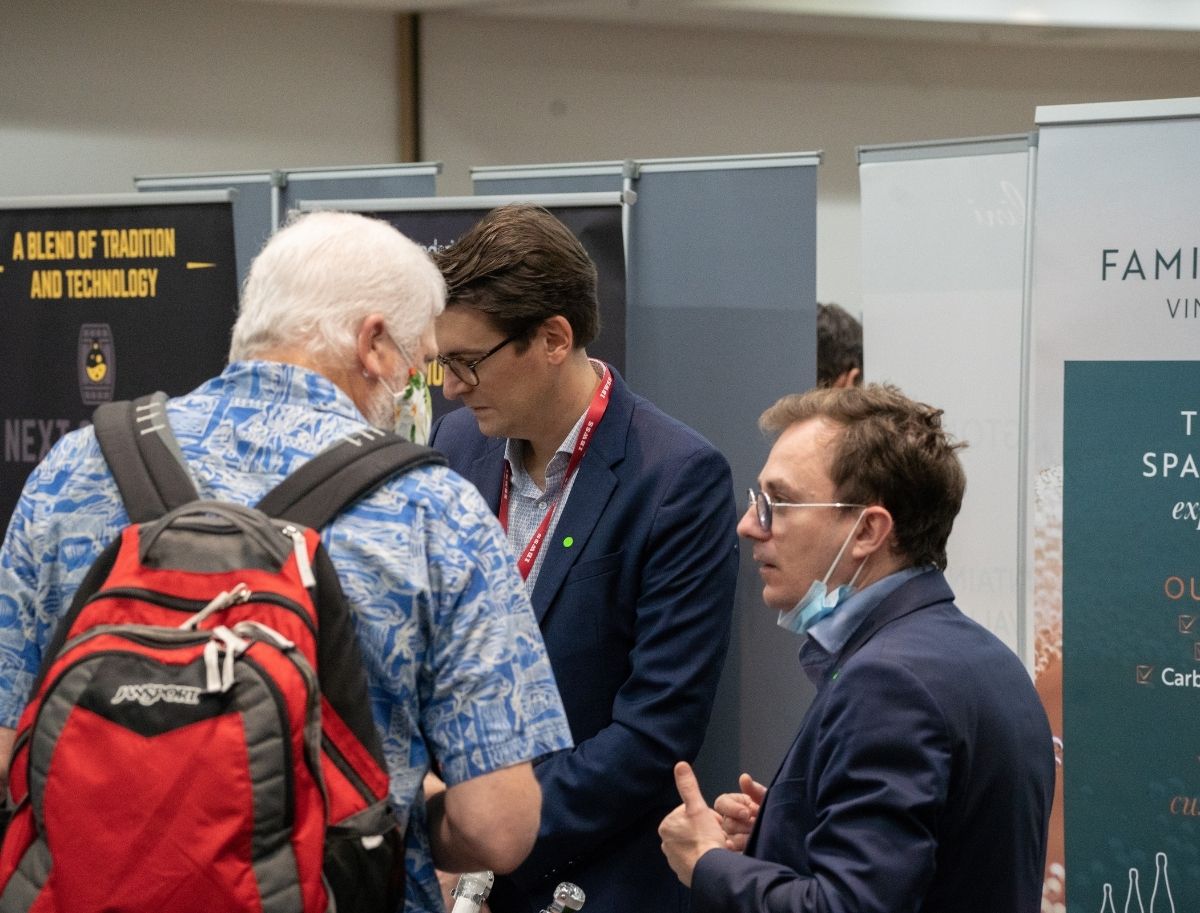 IBWSS Expo Floor
The most profitable wine and spirits sold in mass-market retail accounts (grocery, convenience store chain, warehouse clubs) and in mass-marketed wine and spirits subscription "clubs" are private (IP owned by the retailer), Control (IP owned by the seller and dedicated to specific retail accounts) and Proprietary (IP celebrity and name recognition) brands. His presentation explored the current tied house and 3T system restrictions limiting management of inter tier contractual relationships, principally the ownership of the IP used for the brand, the tied house implications of retailer-owned brands being sold outside the retailer-owned establishment, the IP implications of popular brands owned by celebrities and the legal distribution challenges of servicing multi-state retailers.
Wine industry icon Tim Hanni MW culminated the two-day conference by detailing his unique approach to all things wine in his talk about perception, perspectives, and opportunity. Hanni hopes to break down barriers while banishing myths and misconceptions about wine, food, and wine pairings, and wine education and metaphorical language. I for one could listen to Mr. Hanni discuss his angle for hours.
According to Hanni, engaged consumers are the most important facet of a profitable and vibrant tasting room and wine club, yet there are many myths and misconceptions about wine education and discourse. Wine insiders cripple themselves and the wine industry as a whole by their increased snobbery and exclusionary tactics. Starting a new conversation with your face-to-face and virtual customers can yield additional revenue and improved retention.
The major takeaways from the 2021 International Bulk Wine & Business Show comes down to three major themes: Quality, Research, and Inclusion. Quality is essential. If the juice isn't fantastic, don't bother. Research your target markets including your direct buyers and their consumers. And, finally, take a chance on including demographics you may not consider: neglected categories like GenX, women, underrepresented ethnicities, and socioeconomic strata, are screaming for your products and your interest. Quite focusing on the low-hanging, obvious fruit, the Millenials and Boomers, 60% of the market is craving your attention.
Recaps, slide decks, and live recordings will be available on the Beverage Trade Network website and YouTube channel.
See you next year at the International Bulk Wine & Spirits Show! July 26th and 27th, right here, at the South San Francisco Conference Center.
---
Written By: Simone FM Spinner, writer, emcee, editor, and educator