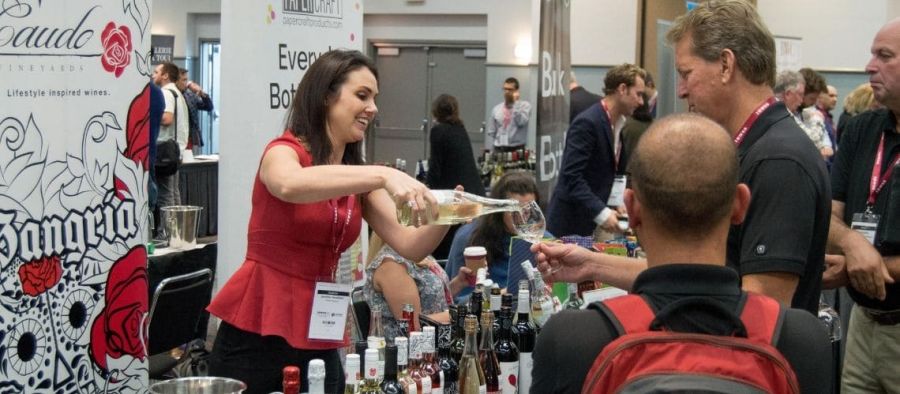 IBWSS San Francisco Will Be the Number One Meeting Place For Private Label Wine and Spirits Buyers
Plenty of opportunities for networking and developing new relationships with colleagues in the wine industry.
20/05/2019
The growing importance of private label wines and spirits for wholesalers, retailers and distributors will be in the spotlight at Beverage Trade Network's International Bulk Wine & Spirits Show (IBWSS), which will take place on July 23-24, 2019 at the South San Francisco Conference Center in downtown San Francisco. This wine trade event offers a unique opportunity to meet the best and biggest bulk wine, bulk spirits and private label suppliers in the world.
The IBWSS event in San Francisco will showcase some of the most prestigious and innovative names in the wine industry. Moreover, participants will have a chance to select the exhibitors that they want to meet before the show, ensuring that they will be able to meet with exactly the right person to help transform their bulk wine and private label wine program. On the trade show floor, you will literally be able to meet exhibitors from A to Z around the world, from Airport Ranch Wine Estates in Washington State to Zidela Wines from the Western Cape of South Africa.
In addition to the busy activity happening on the showroom floor, you will also have a chance to attend two full days of presentations, Q&A sessions and discussions about best practices, trends and current developments in the private label marketplace. You'll hear the first-hand accounts of corporate wine buyers, beverage managers from large retail chains, and managers of private label wine programs. You'll also hear from the companies – such as wine broker Ciatti Company – that are at the forefront of analyzing and predicting demand-supply dynamics in the bulk wine market.
A major reason why the International Bulk & Wine Spirits Show (IBWSS) has become one of the premier wine events in the U.S. is due to the inclusion of so many high-profile wine industry participants. Over a packed, two-day period, you will hear about every facet of the private label wine industry, including how to develop a private label wine brand from scratch, how to find distribution for a private label wine, how to package and design your wines, and how to navigate the legal and regulatory structure of the U.S. wine industry when bringing a new product to market. You'll get first-hand advice, tips and insights that you simply can't get anywhere else.
During Q&A sessions on both days of IBWSS San Francisco, you'll have a chance to ask specific questions that pertain directly to your wine business. For example, Dave Carpenter, Master Blender of Deutsch Family Wine & Spirits, will explain how bulk spirits can be used to create distinctive craft spirits, while Tim Hanni, Master of Wine at the Napa Wine Academy, will share his insights on what the very best private label wine brands are doing in the U.S. marketplace today. With these case studies, side-by-side comparisons and real-world insights, you'll walk away with the knowledge and confidence to create the very best private label wine or spirit brand.
And you will most certainly get inspiration for new private label wine or spirit brands. At one time, private label wines primarily appealed to retailers and supermarkets looking to attract the cost-conscious consumer. But a lot has changed in just the past few years. Discounters like Aldi have popularized the notion that private label wines can compete with any wine in the world in terms of quality, and the U.S. mainstream media is filled with stories of $10 private label wines outscoring premium branded wines costing two, three, or even four times as much.
Throughout the two-day event, you will have plenty of opportunities for networking and developing new relationships with colleagues in the wine industry. For foreign wine suppliers, this event has become a stepping stone to gaining greater traction within the U.S. domestic wine industry, and for domestic retailers and other buyers, this event has resulted in the creation of highly successful private label wines made with bulk wine and spirits from all over the world.
A key theme of IBWSS San Francisco is developing a high-quality, innovative private label wine program that aligns well with your specific business goals. For some IBWSS participants, a new private label program can be a new source of revenue growth. For other IBWSS participants, a private label wine program can be a way to stabilize wine demand and supply. California winemakers, for example, can find new buyers for excess production, thereby ensuring that they can meet all of their upfront financial goals.
Part of what makes IBWSS San Francisco such a popular event is its location in the middle of California wine country. When learning about wine trends and developments at the trade show, you will be just an hour away from the world's great vineyards and wineries of Napa and Sonoma. After two days of meeting some of the biggest and best companies in the bulk wine and spirits and private label industry at IBWSS, you'll be able to visit some of these exhibitors in person at their California locations.