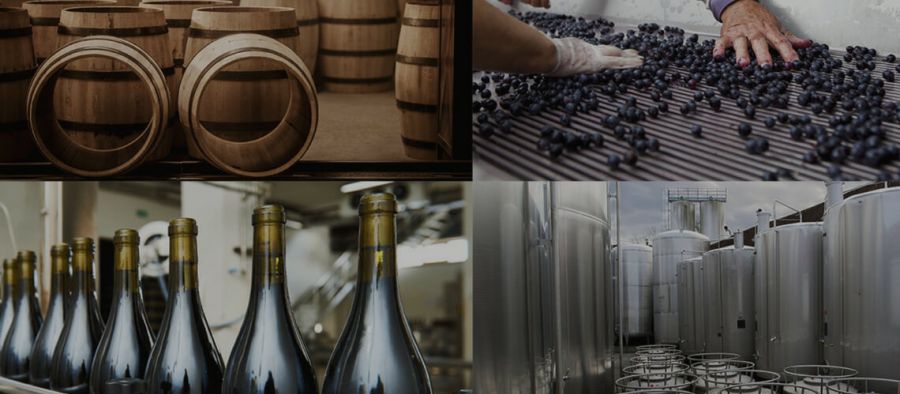 Bulk Wine and Spirits, Really?
In the United States, the bulk wine and spirits market is one of the fastest-growing and most dynamic segments of the wine market, yet many on-trade establishments and retailers have never fully considered its full potential.
18/04/2018
While they may have read media reports about the growing popularity of bulk wine, they often have difficulties imagining how it would fit into their own business model. In other words, how exactly are bulk wines going to show up on the wine list of a high-end restaurant or on the shelves of a supermarket or retailer?
The answer might surprise you, primarily due to all the innovation happening in the bulk wine and spirits market. The introduction of flexitanks, for example, has made it not just possible but also economically desirable to produce in one market and then bottle in another. And the growth and popularity of the bulk wine market mean that there are now companies that can handle every step of the process - from sourcing the wine to bringing it to the home destination and then bottling it for you. They can even come up with a private label brand for you. All it takes is finding the right partners.
Why is the bulk wine industry experiencing such rapid growth?
One significant change in the bulk wine market over the past decade has been the appearance of bulk wines priced at much higher price points. At one time, of course, the bulk wine was associated with the $10 bottle of wine. But as quality has improved, so has the price point increased - to the point where it is no longer uncommon to find a $20 or even $30 bottle of wine on a retail shelf that is actually a bulk wine sourced from a market like Australia, New Zealand, Chile or South Africa.
The primary allure of bulk wine, of course, is giving consumers the wines that they want. Today's consumer is increasingly looking for simple, uncomplicated and straightforward wines that they can enjoy casually. And they are becoming much more adventurous about the types of wines they might want to drink. That's especially true for young millennials, who might be willing to try a Cabernet Sauvignon from Chile instead of a Cabernet Sauvignon from Napa Valley if it means saving money on every bottle they buy.
Already, so-called "fast casual" restaurants have seen the allure of such a strategy. When customers are coming into the restaurant, they might not be willing to pay $20, $25 or $30 for a bottle of wine to pair with their burger, pizza or bowl of pasta. But they are much more open to the idea of a $10 or $15 dollar of wine. In short, they are looking for a casual wine to pair with a casual meal. That's especially true if they are dining with their entire family and are looking to keep their overall tab to a reasonable amount, while still enjoying a nice bottle of wine.
It's easy to see how this fact can become a source of competitive differentiation in a very competitive marketplace. For example, if consumers realize that they can enjoy a $12 bottle of wine at your restaurant, pub or bar - but they would pay twice that amount for a wine from another restaurant nearby, any guesses as to which one they will choose to visit on a regular basis? In many ways, then, the bulk wine and spirits market is a win-win for both consumers and on-trade establishments.
And there is one more player in the bulk wine market who stands to win - and that's the producer. Any wine producer can benefit from the opportunity to sell into a ready-made and fast-growing market. They can get rid of surplus wine during years in which they over-produce, and they can access wine in years in which they under-produce. No matter the size of the harvest, a market exists for them to balance out the forces of supply and demand.
IBWSS San Francisco, bringing together the bulk wine trade
So how, exactly, do these producers and buyers come together? In addition to brokers and negociants, there are many other players in the bulk wine market who meet at events like the International Bulk Wine & Spirits Show (IBWSS), which is hosted in key markets like London and San Francisco. This past February, for example, the IBWSS London took place and this July 23-24, the IBWSS San Francisco event will take place in the very heart of California wine country.
At the IBWSS San Francisco, you can expect two main events - an exhibition hall where buyers and sellers can congregate, meet and check out the wines from producers around the world, as well as a complementary business conference track. Over a two-day period, brokers, bottlers, producers, brand developers, negociants and distributors from all over the world meet in one centralized place. There, they can work out the type of bulk wine agreement that makes sense for them.
As past IBWSS events have demonstrated, the pace of innovation in the bulk wine market continues to grow at a very rapid pace. One key trend, for example, has been the development of private label brands based on bulk wine production. Thus, a retailer or restaurant now has a very real way to tap into the bulk wine market and use it as part of their existing business model.
Let's say, for example, that a retailer is looking to boost profit margins. Instead of focusing entirely on wines bottled at source, this retailer might look for lower-priced wines sold in bulk that can be sold for a higher profit. And it gets even better than that, because if they work on branding and promotion with their bottler, they might also be able to develop a private label or exclusive label wine that can be sold at even higher price points. Imagine customers walking into your restaurant and ordering "the house wine" that comes with an additional profit margin added in.
How a restaurant or retailer chooses to leverage the bulk wine market is really up to them. At a time when the world is coming off the worst global harvest since JFK was in the White House, there is increased urgency in finding replacements and supplements for popular wines. What happens, for example, if traditional producers can no longer provide enough wine for the market? That's when there is a real need to turn to the bulk wine market, where producers from locations like Australia or Chile can help to make up for some of the global wine supply.
So the answer to the question, "Bulk wine and spirits, really?" comes with a very easy answer. "Absolutely yes." Hundreds of wineries, brokers, retailers, and distributors will be coming to San Francisco this summer to discuss new ways to leverage the full potential of the bulk wine and spirits market. It's a chance to discuss details, explore new partnerships and find out the latest trends in the marketplace.