The Future of the Wine Cork Industry!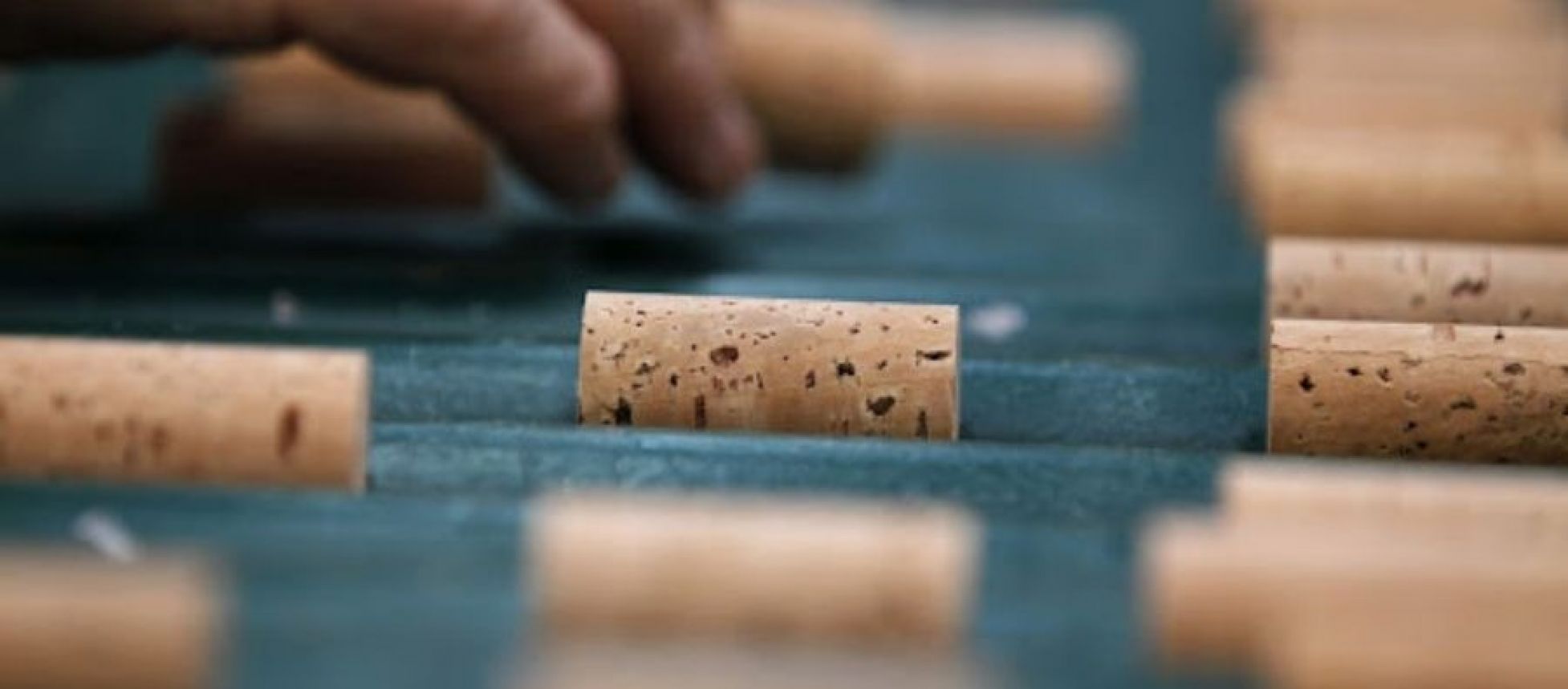 The rising demand for wine has forced the wine industry to resort to multiple options for bottle closures. However, the popping of the traditional cork still stays synonymous with celebrations. Let's look at the future of cork in the wine industry.
09/03/2022
With an estimated market size of US$16.80 billion in 2020, the Wine Corks Market has been projected to grow at a CAGR of 5.7% between the forecast period of 2021-2027 (Source: Infinity Business Insights). The technological developments, changing climate, sustainability concerns, and regional differences, have changed a lot in the wine industry and one of the biggest changes is the wine bottle closures. One of the key differences between the old-world and new-world wines is the closure of their wine bottles. 90% of the wine bottles from the old-world regions like France, Italy, Spain are closed with a traditional cork. While the wine bottles from new-world countries like Australia and New Zealand are usually closed with a screw cap, synthetic cork, or other bottle closures.
A traditional or natural cork that is made with the material cork comes from the bark of the cork oak. The bark is stripped to a certain point and that is beneficial for the tree to grow properly. Portugal produces about half the world's output of commercial cork and exports over 70% of it to the rest of the world. An extremely light material, cork is compressible, flexible, moist resistant, a poor conductor of electricity, sound, and heat, and finally sustainable.
For over 400 years, cork has been the preferred material for wine closures. Although being an absolute good option for a bottle closure, it has certain drawbacks. A wine has to be always in touch with the cork so the cork does not dry out and become brittle and the presence of TCA (Trichloroanisole), a chemical compound naturally present in cork, is what makes the wine tainty. Thus, many wine companies are opting for different closure methods like synthetic corks which block the oxygen contact with the wine, are unmovable, and also don't dry out. However, consumers still associate corks with quality.
Eradication of TCA
A few of the many reasons for replacing the traditional cork with other closures have been the presence of TCA in the cork oak. Trichloroanisole-2,4,6 is a chemical compound that ruins the wine even with a minute presence of 6 nanograms per liter. The contamination of TCA with the wine makes it tainty and gives out the smell of wet cardboard. The presence of TCA in the corks of new world countries especially Australia and New Zealand grew higher and the wines started tasting bad. Thus, these countries were the first ones to replace the traditional cork with aluminum screw caps.
However, almost all European countries along with regions in North America are still using the traditional cork as the bottle closure.
With the focus of eradicating TCA from the corks, there was a requirement for field and factory modification. As things started falling place, rigorous testing of the corks with the help of X-rays and sensors started taking place and all efforts were made to reduce the amount of TCA in corks. This led to the development of synthetic corks that were made with polyethylene and they were immovable, tight, stopped the transfer of oxygen, and did not degrade or dry out easily. They did not require the wine bottle to be kept on the side and were cheaper when compared to the natural caps. These kinds of developments brought in numerous changes in the wine industry. Several companies have invested in great research and development to find the best options for wine closures. Many winemakers now use different kinds of closures for different wines for them to structure and age well.
These companies are making a mark in the wine cork industry and are producing some great natural, synthetic as well as glass corks for the wines.
Jelinek Cork Group
More than a 100-year-old company, Jelinek Cork Group has been dedicated to the promotion, production, and distribution of cork products across the world. They offer a huge variety of closures for wine bottles. They even have different sizes that are customized to fit any shape or size of the bottle. They specialize in both natural and synthetic corks and also combine them with wood, granite, glass, etc. to give them an aesthetic look. The different variety of cork closures they offer range from champagne corks to corks for still wines including Natural corks, Ice Wine natural corks, Double Disc or Twin Top corks, Pore filled natural corks or Comated corks, Agglomerate corks that are made from the waste by-product of cork, and Synthetic corks.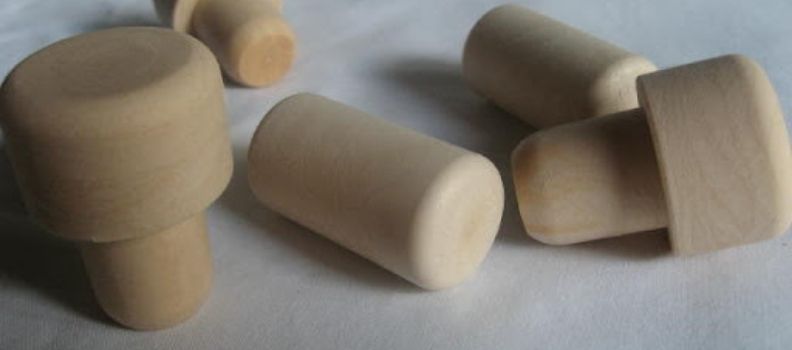 Synthetic Cork by Jelinek Cork Group; Image Source - Jelinek Cork Group
Diam
Known for their technical corks, Diam is an industry leader in manufacturing technical cork closures for wines. They run a 6-step process of creating these corks where they fuse pieces of natural cork to provide the best alternative for bottle stoppers. The USP of these corks is that they go through a carbon dioxide treatment process which eliminated the volatile molecules that might lead to the TCA taint in wine. These corks adhere to the quality, food safety, and environmental standards and are made with the DIAMANT process which has been patented by Diam.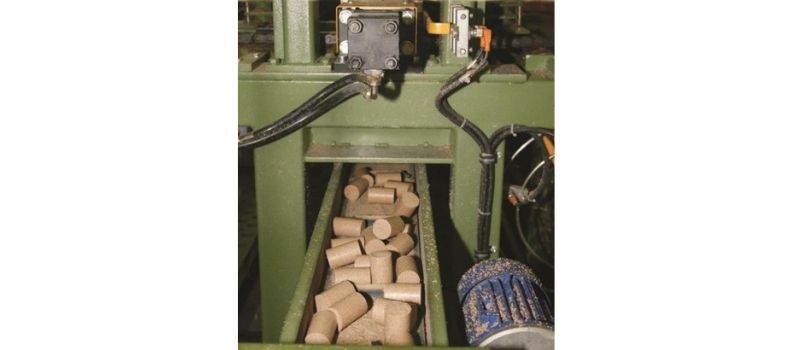 Making of the technical Diam cork; Image Source - Diam cock
Amorim
The world's largest cork transformation group in the world, Amorim produces corks for wine and spirits brands that do not contain TCA in them. Founded in 1870, they produce a vast portfolio of cork stoppers that are superior in quality and performance and offer sustainability credentials. Each natural cork they make is made up of around 8000 million tiny cells that cause the cork to compress into any size and shape. The Dalmore Trinitas 64 and Gordon & Macphail's 70-year-old Mortlach have been sealed with Amorim corks.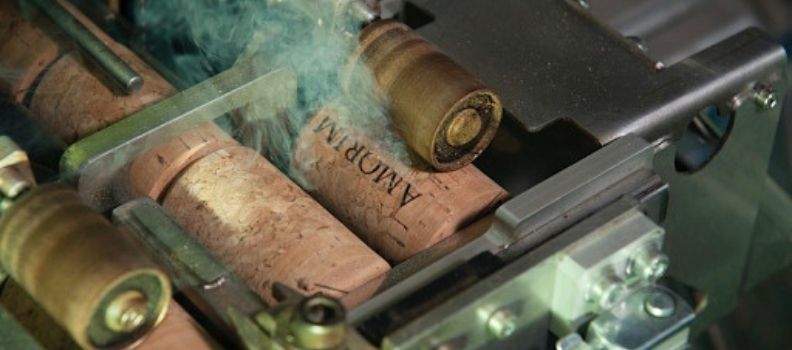 Amorim Corks in the making; Image Source - Amorim Corks
Widgetco
Manufacturing and distributing precision engineered corks and materials to companies and consumers worldwide, Widgetco is known to design products that are functional, well-designed, and have the highest quality standards. Their wine corks are great for sealing artisanal and high production wines. Their cork is sourced from the cork trees from the coasts of Portugal. They offer a variety of grades and prices on their corks and even offer bulk discounts. They offer options to wineries requiring bulk orders to wineries that produce wines in smaller quantities. They have Free Shipping within the 48 US States and offer a 30-day satisfaction guarantee. They have a variety of corks including Natural corks, Colmated corks, Agglomerated corks, and used corks as well.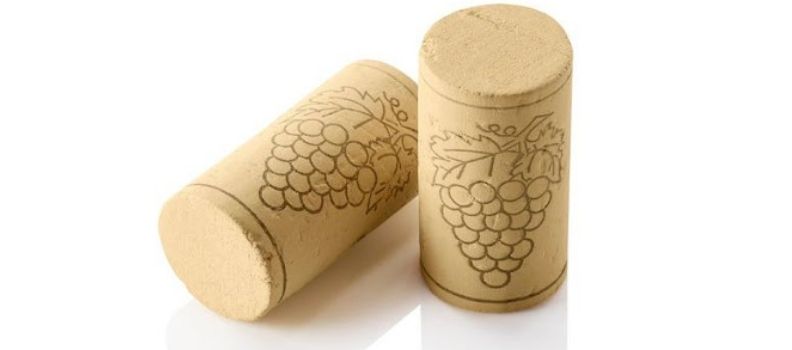 Collimated Wine Corks by Widgetco; Image Source - Widgetco
Cork Supply
Experts in natural and technical cork closures for wines, Cork Supply is a manufacturer of premium corks. They produce corks through highly sustainable methods with the least environmental impact. They offer a wide range of cork closures including technical closures for still wines with a shelf-life of up to 2,3, and 5 years. Another range consists of technical closure for premium wines, sparkling wines, and champagnes. They also have a Premium range that offers individual guarantees. They are tested individually and every cork from that range is free of TCA. You can check out the rest of the product range here.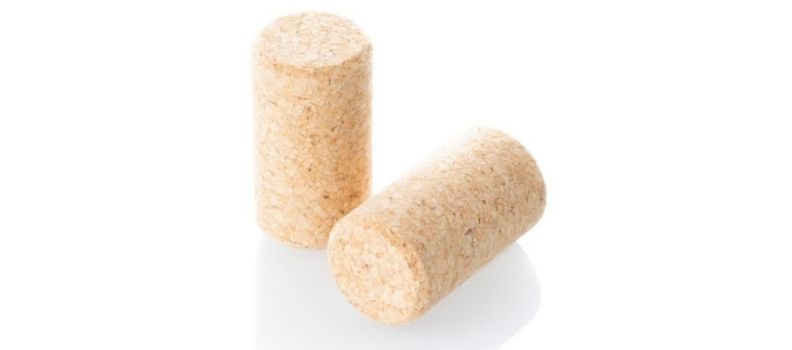 Micro-agglomerated cork by Cork Supply; Image Source - Cork Supply
Article by Shreya Kohli, Beverage Trade Network
Header Image Source - The Atlantic