Working to Evolve The Adult Beverage Owned Brand strategy- Ryan Pandl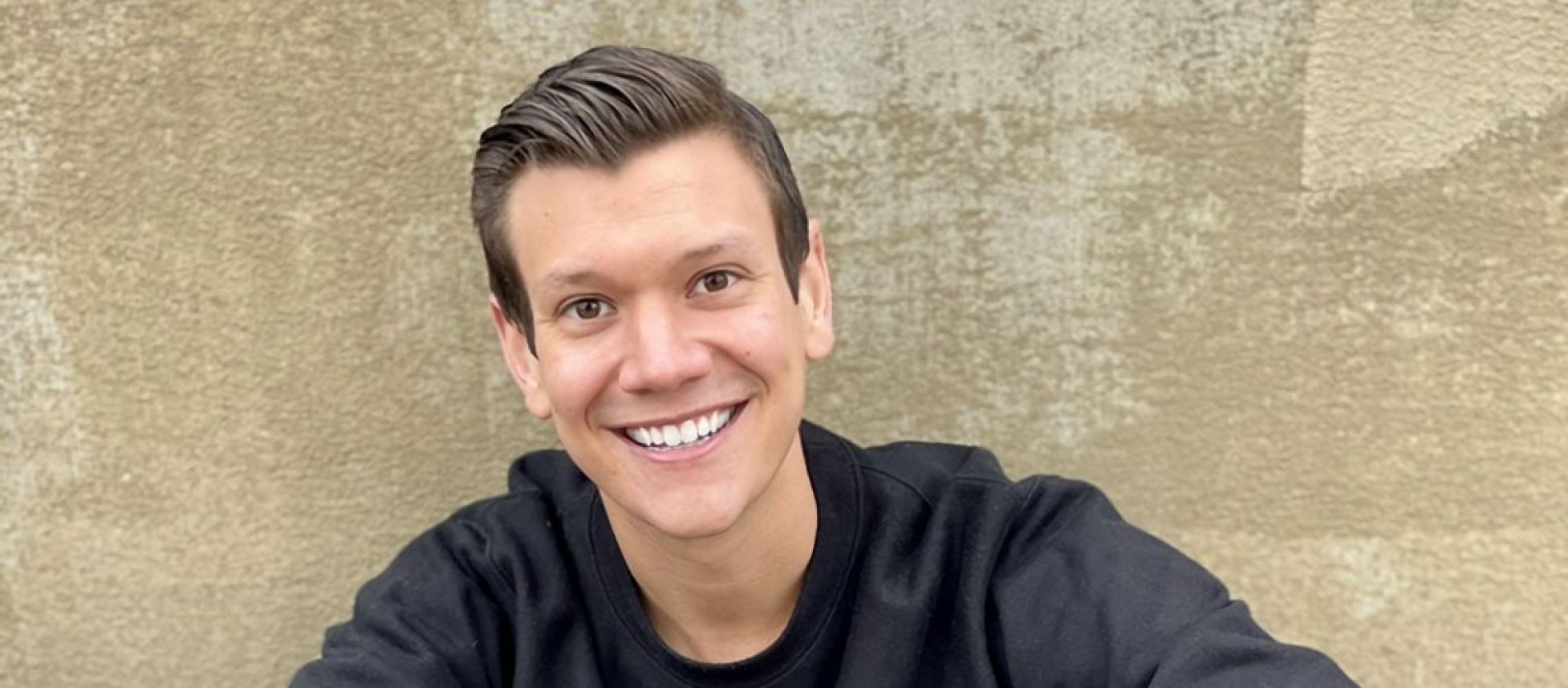 Ryan Pandl, A Senior Buyer at Target, shares his experience working as a senior buyer and talks about the shift in consumer preference over the years.
10/01/2023
Ryan Pandl, Target's Adult Beverages, and Beverages Owned Brand Senior Buyer, has spent over ten years in retail, primarily working in Food and Beverage. Throughout his tenure at Target, Ryan has launched many brands and is currently working to evolve the Adult Beverage Owned Brand strategy for 2023 and beyond. Read to know more about his work and journey with Target.
Tell us about yourself and what you are currently working on?
My name is Ryan Pandl, and I am the Adult Beverage and Beverage Owned Brand Sr. Buyer at Target. Throughout my tenure on the Adult Beverage team, I've played a large role in the launch of brands such as California Roots, The Collection, SunPop, Casa Cantina, and many more. I'm currently working to evolve the Adult Beverage Owned Brand strategy and to continue to expand Target's Owned Brand portfolio across wines, spirits, and beer. My passion for DE&I is at the center of my work and is demonstrated on shelves throughout the year across programs celebrating occasions such as Black History Month, Women's History Month, and Pride. On the NA Beverage side of the business, I buy shelf-stable beverages (water, soda, juice, etc.) within the Good & Gather, Favorite Day, and Market Pantry brands.
I grew up in the Milwaukee area, and I have a degree from the University of Minnesota - Twin Cities. I currently reside in Minneapolis, MN with my dog Bentley. Outside of work, I am an avid runner, biker, and overall local explorer.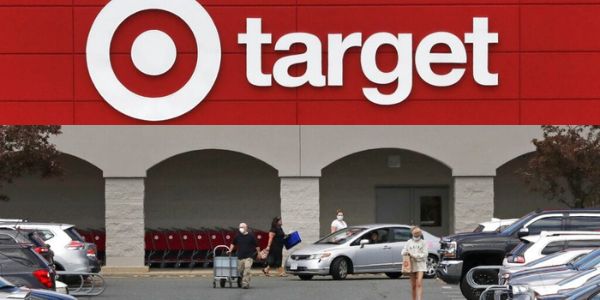 Image source: Target
How is working with Target, what are the benefits of working with Target, and what is your role as a senior buyer?
I love working for Target! The best benefit is the incredible group of Team Members I get to work with every day and our inclusive and fun company culture. At Target we are constantly reimagining how to bring innovative, inspiring products to our guests that deliver on our "Expect More, Pay Less" promise. As Sr. Buyer, my #1 job is to be an expert on our guests, and to curate an assortment they will love. I work with a cross-functional team of food experts to define an innovative product portfolio and project roadmap that delivers value to our guests and top and bottom-line results for our business. An Owned Brand Senior Buyer drives omnichannel growth by building profitable, differentiated assortments and a business plan that informs tactics across product development, sourcing/negotiations, pricing/promotions, and merchandising.
Tell us about your past experiences and your experience working as a buyer in different segments and how it is different working in the adult beverage segment.
I've been with Target for the past 8 years, and the majority of that time has been on our Adult Beverages team. In the past, I've had to buy roles in both wine and spirits, and prior to that, I worked across various Food and Beverage departments in the supply chain. The AB segment is by far the most challenging business I've had the opportunity to work in, but it's also the most fun and rewarding. It can be difficult to keep up with ongoing legislation changes and legal restrictions, but the non-stop innovation and product development keep it fun and interesting.
As a senior buyer, what are the challenges you face, and what are the responsibilities that come with this position?
Specifically, as an Owned Brand (private label) Buyer, I work on projects typically about 2 years before they make it to the shelf, and although a lot of data and research goes into the products we develop, at times we need to place bets on trends and guest preferences. It can also be difficult to narrow down the assortment for our stores. As a mass retailer, our stores have a smaller amount of AB space than some of our competition, so we need to be absolutely certain we always have the most productive, on-trend items on our shelves.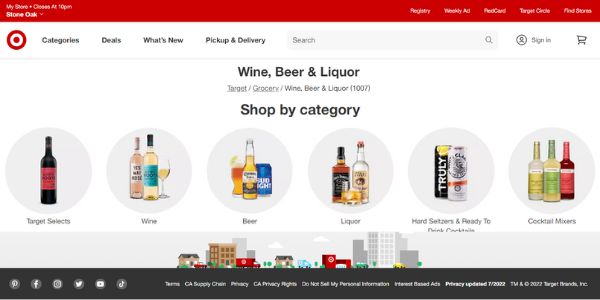 Image source: Target
As a Senior Buyer, what does your typical day at work look like, and what is your favorite aspect of the job?
No two days are the same for me. I spend most of my time collaboratively working with our Owned Brand Cross-Functional team working through the details of projects we're bringing to life. There is a ton of variety since my responsibility ranges from sparkling water to juice, wine, and spirits. My favorite aspect of the job is the excitement when a brand launches. It is incredibly fulfilling to see something the team has worked on for so long finally come to the shelf, and to see it resonate with our guests.
If you are asked to give a mantra to your younger self what would it be?
"Listen more than you talk."
How has the industry changed in the past few years?
As most already know, the largest shift in the industry has happened from the pandemic. Our business experienced incredible growth in 2020, and guests created new habits that involve buying their adult beverages from Target. Additionally, a large portion of our business is now happening online. In the past 2 years, we've significantly invested in our same-day fulfillment methods like Drive-Up, Order Pick Up, and SHIPT. Making a Target Run that includes adult beverages is now more convenient than ever.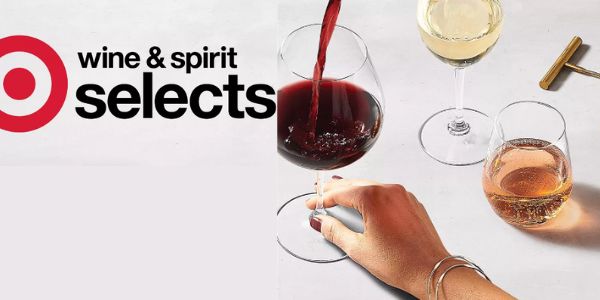 Image source: Target Selects
How do you choose which wines to add to the Target Selects, What is that you look for in the wines that come into this category?
Our Target Selects portfolio primarily consists of our exclusively launched Target brands; however, it can also feature brands that are differentiated to the assortment such as diverse-owned brands, up-and-coming brands, or buyers' picks (what we're drinking). It encompasses wine and spirits that we've curated to deliver the quality and value our guests have come to expect.
[[relatedPurchasesItems-49]]
What are the most important skills that one should have as a beverage buyer?
Beverage buyers need to be highly analytical, but also need to know when to trust their intuition on new trends and brands. Finding the right balance between the two is key to crafting a balanced assortment. Additionally, our jobs require a high level of collaboration and engagement with some internal and external teams—managing those relationships can be challenging, but it is an important part of the job.
Image source: Target
How do you keep up with what is going on in the industry, and what sort of self-learning do you do for yourself?
I am constantly reading and shopping. I subscribe to several magazines, newsletters, and other primary data sources that help me stay on top of trends in the industry. I also visit our competitors' websites every day- I like to keep a pulse on what competition is standing for during different seasons of the year, especially holidays. Social media is also helpful for staying on top of guest preferences and trends- I follow a number of industry experts on LinkedIn and Instagram.
What are some of the new trends you are expecting and are there any changes in the preference for wine and spirits among consumers?
From a trend perspective, we've seen a big surge in premiumization and trading up. Guests are drinking less, but higher quality. Other flavours/category trends we've seen are growth in sweet/fruit-flavoured wine, ready-to-drink cocktails, "better for you" or non-alc AB, and continued strength in the seltzer category.
What's the best sales pitch you've heard?
The best sales pitch is anchored in guest insights and uses guest data to validate the suggestion or the idea being sold. I appreciate hearing the plan for how the brand will be supported once it's launched and on the shelf. At Target, we have a suite of options, including wet sampling, digital couponing, and .com resources that suppliers can leverage to grow their business. I don't take anything too seriously, so I'm a big fan of props and fun. Zoom can get boring!
Meet Ryan and other chain buyers at the 2023 IBWSS conference. Attend their session if you want first-hand insights on how Target is planning to work with suppliers on sustainability.