The Noted Celebrity Sommelier on Bulk Wine Production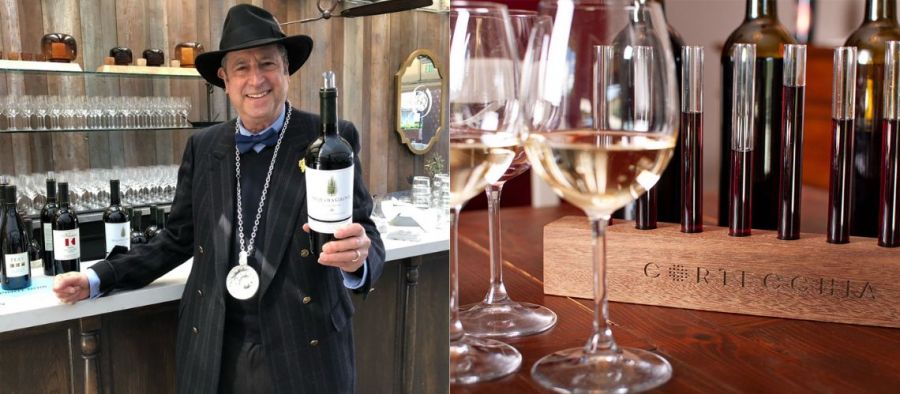 In conversation with Marc Kauffman, as he talks to us about wine production at Cantina Cortecchia winery.
10/06/2022
Noted wine trend Influencer, TV sommelier, Certified Sommelier, Writer/Producer for Reality TV series 'Best Bottle', Certified Cellar Master, and wine judge, Marc Kauffman has participated in virtually every aspect of the alcohol beverage business during his career, and brings a wealth of experience and perspective with him. He has always shown an intense focus on learning as much as possible about every aspect of wine, and is personally driven to be as knowledgeable as possible in his chosen field. His experience, his thirst for knowledge, and his many achievements and accolades are impressive attributes that put him in the forefront of beverage professionals.
[[relatedPurchasesItems-33]]
Marc's expertise in wine and food is a result of his personal interest and his many years in the business. Currently, Kauffman is using his knowledge and valuable experience to boost the sales of Cantina Cortecchia winery, fill a glass and read more about Cantina Cortecchia Winery.
Tell us about yourself and Cortecchia.
Cantina Cortecchia winery, located in Emilia Romagna, was founded over 60 years ago by the Cortecchia family. Today the third generation of the family is actively engaged in the operation. I first met Stefano Cortecchia and the Export Manager, Viktoria Szolveny at Prowein 10 years ago. We kept in touch and when they decided to expand their bulk wine export sales to North America and participate in the first IBWSS in San Francisco we agreed to work together to promote Cortecchia Wines for private label. I have been a sommelier and beverage manager for 15 years with a large national restaurant chain and then Director of Catering for Hilton Hotels. I moved to California to manage Stone Creek Wines and create a company that was the largest supplier of private label wines in California. Today I work as an independent consultant in the wine industry. My clients include Cortecchia Wines, Novatwist, a unique screw cap for wine bottles produced by the French company SolocapMab and I work as a sommelier for The Sommelier Company (recently acquired by Vintage Wine Estates) where I host wine tastings for Fortune 500 companies both in person and virtually over the internet.
What is so unique about this brand and where do you produce it? How much is your international export and which country do you mostly export to?
The wines are all sold in bulk. The production takes place at the winery near Bologna, Italy. Cortecchia exports to more than 30 countries. Their primary sales are in Europe and the U.K
Your wines have won many competitions, can you tell us what you look for while producing/ making the wine?
Our winemakers are dedicated to producing wines that represent the authentic characteristics of each vineyard location. In addition to harvesting grapes from their own vineyards, Cortecchia also imports grape must from Hungary and makes wines such as Moscato and Irsai Oliver. The concentration and intensity of flavors in Cortecchia wines set them apart from other "bulk wine" offerings.
What are the services provided by Cortecchia? Please tell us more about the custom blend and custom bottling.
At Cortecchia our enologist, Erika Cortecchia, works with each customer to create a custom blend. We have complete lab facilities at the winery and the most up to date equipment. Erika is an expert at "tailoring" the taste of the wine to a specific market.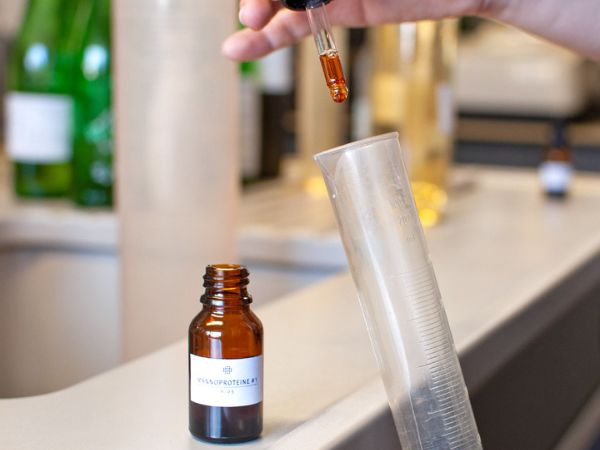 Image source: Cantina Cortecchia
What makes Cortecchia the ideal partner to face new challenges in the global wine market.
Our Export Manager, Viktoria Szolvenyi, travels to each market annually to personally discuss the market conditions with Cortecchia customers. Through close relations with transportation companies, she is able to advise and prepare for the supply chain conditions that are, today, the greatest challenge in our international activities.
As a sommelier tell us about your favourite bulk wine from Cortecchia and name some which are loved by people.
Without a doubt, our Sangiovese Riserva is one of the most popular wines that is in demand from Cortecchia. Produced from our organic vineyard and aged in oak for 12 months this wine is a sell out every year!
Where are your vineyards situated and where does the production happen?
Our vineyards are in the province of Emilia Romagna about one hour from the city of Bologna, Italy. We are in the process of converting to 100% organic production. The winery itself is contiguous to the vineyards near the town of Brisighella, one of the most beautiful medieval villages of Italy. The Cortecchia family is creating an Agrotourism resort near the winery called Torre del Marino, after the ruins of the 15th-century tower located on the property. The resort includes a gourmet restaurant, 4 guest suites and an agricultural retail shop featuring organic products made from the estate including wines, honey and extra virgin olive oil.
What regions are focusing on exporting now to?
Our export activities continue to expand. As the reputation for high quality/value relationship of wine from Cortecchia becomes more well known the demand for our wines usually exceeds our production. Recently we have expanded our sales to the UK and South America. Korea is becoming an active market for Cortecchia as well.
Interviewed by Prithvi Nagpal, Editor & Sommelier at Beverage Trade Network