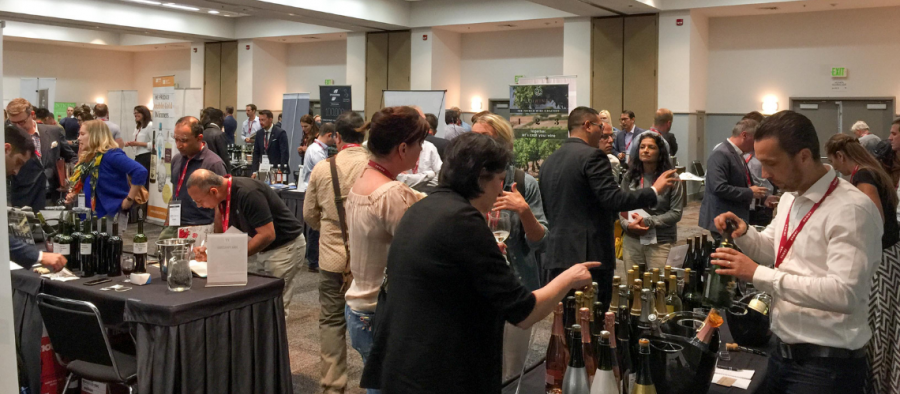 Looking Ahead to the Action from the International Bulk Wine & Spirits Show (IBWSS) in San Francisco
High-profile event for private label and bulk wine & spirits industry returning to California in July 2019
25/04/2019
On July 23-24, San Francisco will once again host the International Bulk Wine & Spirits Show (IBWSS), which has become the premier industry event in the United States for participants in the private label and bulk wine and spirits industry. This event, taking place this year at the South San Francisco Conference Center, annually attracts high-profile importers, distributors, wholesalers and retail buyers looking to source high-quality bulk wine and spirits from around the world. The conference, which is intended to help participants unlock new opportunities in the bulk wine and spirits industry, will include a full day of panel discussions, Q&A sessions, and speaker presentations from some of the biggest names in the industry.
Day 1 of the International Bulk Wine & Spirits Show San Francisco will include top executives sharing their insights and analysis on top strategies and tactics for succeeding in the bulk wine and spirits industry. The morning session will include presentations from Jennifer Leitman, EVP of Marketing at The Family Coppola; Kurt Lorenzi, VP of Global Sourcing at Winery Exchange; and Steve Dorfman, Partner at Ciatti Co.
In the afternoon of Day 1, attention will turn to buy side of the bulk wine and spirits industry, as participants will get a unique opportunity to hear from corporate buyers about what they are looking for, especially when it comes to private labels. Speakers will include Darrin Baumunk, Corporate Beverage Buyer at Lasco Enterprises; Bill Abrahamson, Senior Wine Buyer at Liquors Plus; Maurice DiMarino, Wine and Beverage Manager at Cohn Restaurant Group; and Dave Carpenter, Master Blender at Deutsch Family Wine & Spirits.
Throughout the day, participants will have a chance to network on the exhibition floor, which will include top names from the bulk wine and spirits industry from around the world. This is a unique opportunity to find new bulk wine suppliers and to find out how to create new private label wine programs. "Every year, the quality of exhibitors who come to San Francisco for the International Bulk Wine & Spirits Show continues to grow, and we're very fortunate to be able to bring these top names to the U.S. marketplace, said Sid Patel, CEO and Founder of Beverage Trade Network, the organizer of the event.
Day 2 will build on the experiences and lessons from Day 1, with a focus on how to create world-class private label wines and spirits that can succeed in today's marketplace. Speakers in the morning session of Day 2 will include Christopher Durham, President of My Private Brand and Co-Founder of the Vertex Awards; Evan Stein, CFO of the Thornhill Companies; Tim Hanni, MW and wine educator at the Napa Wine Academy; and Donna Hartman, General Counsel at the Connacht Whiskey Company.
Continuing on the overall theme of best practices to drive future growth, Day 2 will wrap up with presentations from a group of speakers who understand how to deliver private label wine and spirits that consumers want to buy. Speakers will include Mari Kelly, VP of Private Label Wine Sales at Custom Vine/Lot 18 Tasting Room; Jena Domingue, VP of Global Sales at Wine Direct; and Gabe Barkley, CEO of MHW, Ltd.
By the end of the two-day IBWSS San Francisco event, participants will have a comprehensive overview of the bulk wine and spirits market, including the top strategies and tactics that companies are using today to achieve success in the marketplace. Just as importantly, participants will be able to grow their personal network at the event and meet the types of importers, suppliers, distributors and wholesalers that can help them achieve success in the U.S. marketplace.
On July 23-34, 2019, San Francisco will be the place to be for anyone interested in getting involved in the fast-growing and dynamic bulk wine and spirits market. It is a unique opportunity to build new relationships in the industry, connect with new buyers and sellers, and leverage all of the unique advantages of the bulk and private label market.
Meet 2500+ buyers from all over the US at the 4th annual IBWSS San Francisco. Book your exhibitor table today and save $600. Early bird pricing ends December 10, 2019.