Why the Internet of Things Will Lead to the Internet of Wines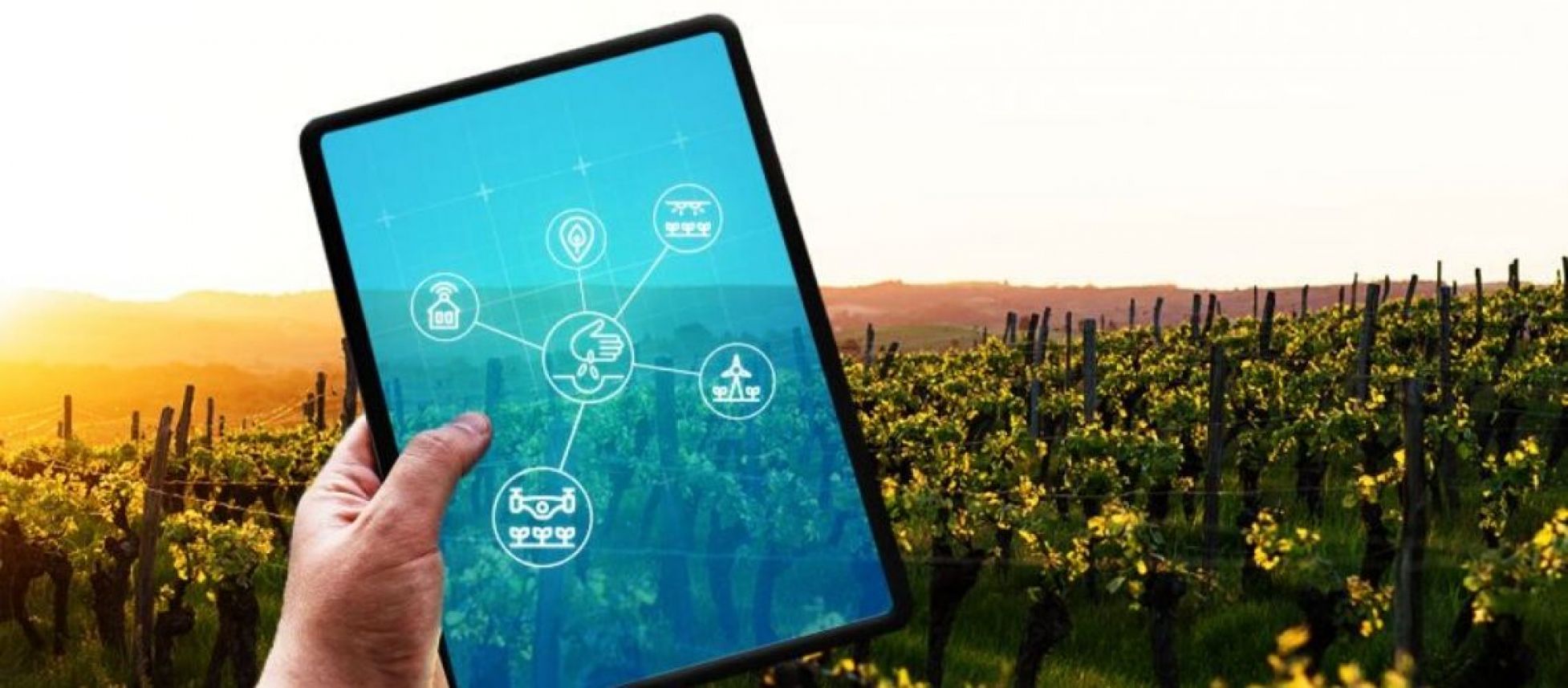 IoT can help wineries determine soil conditions, humidity, warmth, rainfall etc. by using various inter-connected sensor and predict the conditions of farming.
14/02/2020
For years, we've been hearing about the Internet of Things (IoT), and how every device will eventually be hooked up to the Internet, in one way or another. According to tech research firm Gartner, for example, there will be more than 21 billion devices hooked up to the Internet of Things by 2020. So, doesn't it make sense that the Internet of Things will eventually become the Internet of Wines?
Internet-connected bottles
The easiest place to see the Internet of Wines taking place right before our eyes is with Internet-connected wine bottles. There are two ways of thinking about this concept – as wine bottles retro-fitted with tags or labels that enable them to connect to the Internet, or as entirely new types of wine storage devices that have been specifically constructed for connecting with the Internet.
An example of the first type of Internet-connected bottle would involve huge brands like Pernod Ricard, which are working on "connected bottles" that provide consumers with bonuses and extras once they connect to the Internet. For example, as part of a summer marketing promotion, Pernod Ricard's Malibu rum brand recently launched a "connected bottles" promotion that connected users with a Spotify music playlist, plenty of online drinks recipes, and a special entry form for a prize competition.
Other types of connected bottles make use of smartphone apps, such as the current popularity of Augmented Reality (AR) apps to make wine labels come to life. The most famous AR-enabled wine bottles are from the wine brand 19 Crimes, which uses an AR app to help tell stories about the photos of the characters on each wine label. 19 Crimes is owned by Australia's Treasury Wine Estates (TWE), and based on the success of the 19 Crimes promotion, TWE is now rolling out this promotion to other brands in its wine portfolio, including The Walking Dead wines.
Absolut, a Pernod Ricard company, has even opened an Internet of Things lab in Stockholm, Sweden in order to study and research how the IoT can be used to create new types of connected products. For example, a wine bottle might be linked to other Internet-connected devices in your smart home in order to create the ultimate wine experience. Imagine bringing home a bottle of Pinot Noir for a romantic date night with your loved one, and the wine bottle automatically pulling up a music playlist for you, dimming the lights, and adjusting the temperature of your home.
Another example of an Internet-connected wine bottle would be the Kuvée – a revolutionary product that launched in 2016 before finally shutting down in March 2018. Tech bloggers viewed the product as a curiosity at best, but the product was innovative in many ways. First of all, it wasn't really a bottle – it was a sleeve with a touchscreen that fit over a metal wine cartridge (essentially, a metal bottle filled with wine). Once you put the sleeve over the cartridge, you could interact with the touchscreen in order to find out more about the wine you were drinking. Moreover, you could pour the cartridge just like any other bottle of wine. This might sound quirky – but just think of how coffee makers have changed in response to devices like the Keurig. You no longer need to brew a pot of coffee – you can just insert a pre-measured cartridge for a single cup of coffee. So why not the same concept applied to wine, in which you "crush" (not brew!) a single wine cartridge in order to get a single, glorious glass of wine?
Smart sensors and robots
In the vineyard, too, there is room for more experimentation with the Internet of Things. (Some have even referred to this as the Internet of Vines!) Here, Internet-connected sensors planted in the soil would be able to help grape growers and vintners create the perfect vintage. There would no longer be any guesswork about variables like soil conditions, humidity, temperature, rainfall or plant disease.
Pago Aylés, a winery in Zaragoza, Spain, is generally credited by tech blogs as being one of the first wineries to adopt IoT sensors. Data collected by these sensors is used by the winery's agronomist to help in the decision-making process. Based on this data, decisions can be made about grape quality, biological cycles, and overall production capacity. Overall, Pago Aylés uses 100 different checkpoints to measure 25 different variables. The goal is simple: produce the best wines possible with as much data as possible.
Or what about robots in the vineyards? One of the first places to experiment with a robot in the vineyard is a place you might not expect: Bordeaux. The Chateau Clerc Milon, owned by Baron Philippe de Rothschild, experimented with a robot named "TED" in 2017 for soil cultivation and weeding of vines. The move was so innovative that Decanter covered the event with an article cheekily titled, "Robot vineyard worker impresses on the first day." In Portugal, port producer Symington Family Estates is using a "vine scout" robot in order to monitor the condition of vines in the vineyard.
In search of the "killer app" for the Internet of Wines
So, what is the "killer app" that would encourage wineries to embrace the Internet of Wines? One idea might be an "automatic re-order" feature. As soon as a bottle of wine has been removed from your cellar (or refrigerator), it might communicate with the website of the producer, triggering a re-order. At big tech shows, such as the CES in Las Vegas, this is generally touted as one big reason why people would want to buy Internet-connected devices for their kitchen. Another idea is a type of food and wine pairing app that would be able to pair any bottle of wine in your home with the ingredients you have in your (Internet-connected) cabinets or (Internet-connected) refrigerator, in order to present possible meal suggestions for wine lovers.
Whether you prefer to think of it as the Internet of Wines or the Internet of Vines, there is clearly a lot that Internet-connected devices can contribute to our enjoyment of wine in the future.
2024 Exhibitor registration is now open. Get in early at the lowest price and select your table first. See exhibitor pricing.