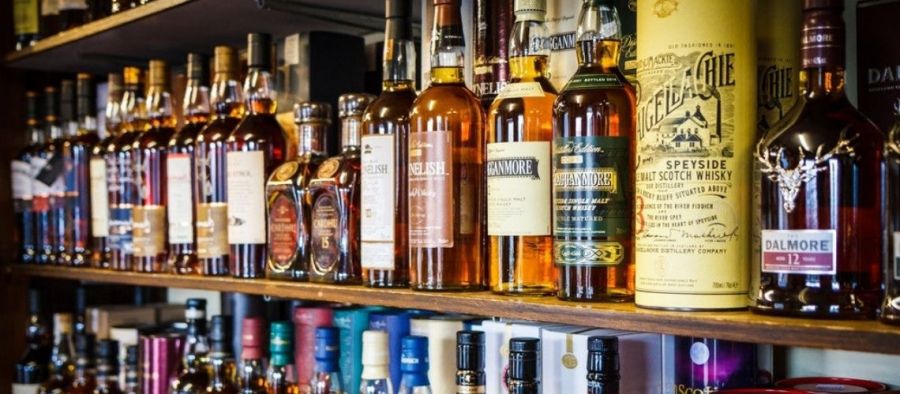 Why Should You Buy Whisky From Independent Bottlers?
Do you know who Independent Whisky Bottlers are and what they do? Read more to know.
12/04/2022
For most spirits enthusiasts out there, whisky continues to remain a prime choice. Every bottle of whisky has a story and a new discovery behind it. And much to my surprise, I recently discovered the world of independent whisky bottlers.
If you are someone who is making whisky or has been in the whisky business, there's a good chance that you are already acquainted with the world of independent bottlers. Whereas, if you are someone like me who is still learning about the wide world of whisky, I can assure you this article will be a compelling read.
[[relatedPurchasesItems-33]]
A long time ago, well not so long ago, malt whisky was not sold in bottles but delivered to pub-goers straight from the casks. And towards the end of the 19th century, when blended whisky started to take over malt whisky, the old style of malt whisky still remained desired and in demand in some small sections. At that time, Gordon & McPhail, a popular grocery company from Elgin, Scotland, responded and decided to buy malt whisky in casks and bottle it under its own name.
They did not distill whisky but simply bought casks of whisky directly from distilleries. They then chose to bottle and sell it immediately or allowed it to age for longer in their own barrels. Some even transferred the whisky to a different cask, for a different finish. Slowly, many retailers and companies followed this practice, and together they emerged as the class of independent bottlers of whisky.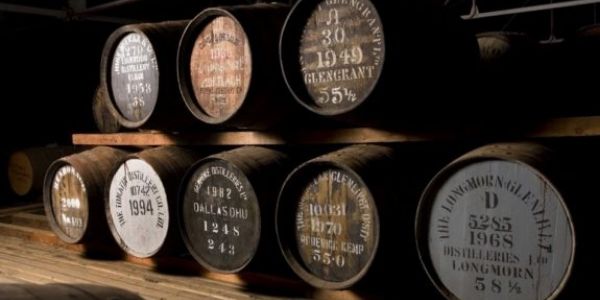 Image Source: The whisky exchange
Since then there have been countless independent whisky bottlers in the market who purchase whisky casks from distilleries to bottle and sell them under their own designed label.
But honestly, the world of independent bottles can be confusing at times, and to make it easier for you to understand, let's take some aspects and facts associated with independent bottlers.
1. Quality and Unique Flavor
Independent whisky bottlers usually have a reputation for bottling quality single cask whiskies at that cask strength. It means that they do not add water to dilute the whisky, thus giving it a higher alcohol strength.
Large distilleries strive for consistency with their product. They mix a bunch of casks together for large production which is often altered to maintain original taste and strength. However, whiskies from independent bottlers are usually a blend of only a few casks or remain single cask bottlings.
The independent bottlers' whiskies are also non-chill-filtered and do not contain coloring. Chill-filtration gives whisky a clear appearance but it also removes oils and components that add more flavor to the whisky. Independent bottlers also experiment with longer maturation periods and are known to enhance the character and flavor and bring new twists to the whisky.
But it is important to note that this does not suggest independent bottlers are better than the original bottlers. Independent bottlers simply allow you to explore a wide range of cask strength and rare bottles from distilleries that no longer exist, thus giving you a slice of history.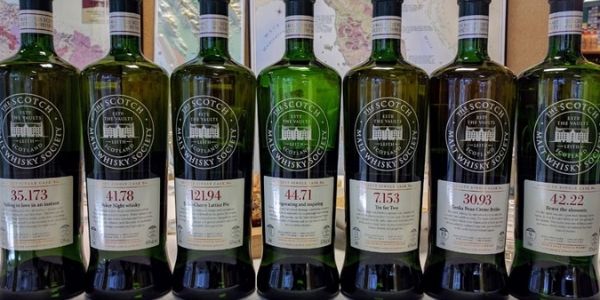 Image Source: Great drams
2. Secret Bottlings
Some distilleries prohibit the use of their brand name on any independent bottle labels such as Glenmorangie, Glenfiddich, Balvenie, or Glenfarclas. But it does not mean that there aren't whiskies from these distilleries out there. These whiskies are marketed without identification of the source distillery and so are often called "secret bottlings".
This type of secrecy is not always absolute, and there are clues that lead to its origin. It can be in the form of a geographical location, regional or historical name, or represented in the form of numbers and codes. The Scotch Malt Whisky Company is famous for releasing whiskies without mentioning the name of the distillery on their labels, but labels them with a specific code instead.
This allows bottlers to indicate their source without actually breaching any trademark or contract agreements. There are also certain companies like Diageo that have stopped selling their casks to independent bottlers.
3. Teaspooning Whisky Casks
Some distillers teaspoon their whisky casks before selling them to independent bottlers. They do this by adding just a teaspoon of another single malt or grain whisky into the cask. This act of teaspooning prevents the independent bottlers from calling it a single malt whisky and selling it under the official distillery name. This creates what is technically a blended malt whisky, but which is in reality a single malt whisky from one distillery.
Here's a list of some of the famous independent whisky bottlers —
Cadenheads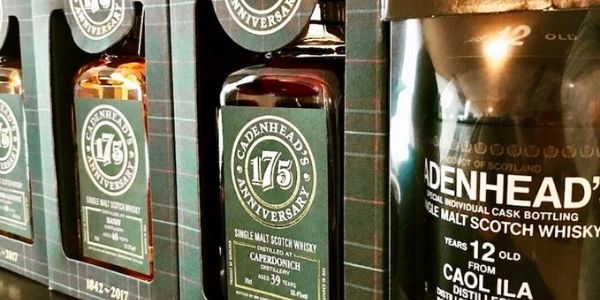 Image Source: Scotch Whisky
Cadenheads is one of the oldest independent whisky bottlers in Scotland. Their whisky is exclusive, rare, and is only released as single cask bottling.
Gordon & MacPhail

Image Source: Linkedin
Gordon & MacPhail is also one of the oldest independent whisky bottlers in Scotland. They have been in the whisky business and bottling rare single malt whiskies for over 120 years.
Signatory Vintage Scotch Whisky Co.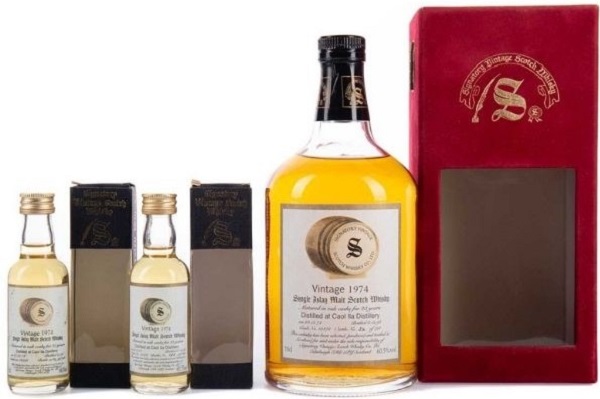 Image Source: Mctear`s
Founded in 1988, Signatory is one of the leading independent bottlers of Scottish whiskies. They bottle whiskies across a number of ranges, including the Un-chill Filtered Collection, the Cask Strength Collection, and the Single Grain Collection.
Douglas Laing and Hunter Laing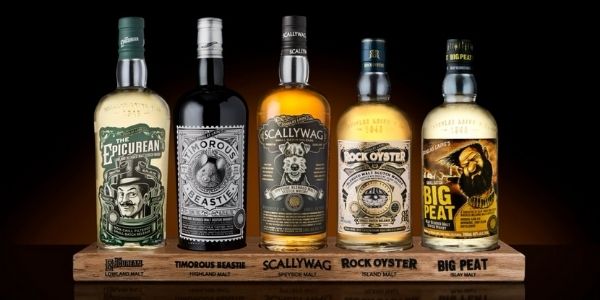 Image Source: Good stuff
Until recently, Douglas Laing and Hunter Laing operated as a single independent bottling company, but later in 2013, the company split into two. Both the companies excel as independent bottlers of high-quality whiskies.
Scotch Malt Whisky Society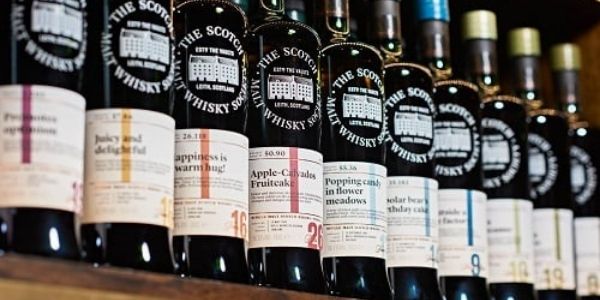 Image Source: Master of malt
Founded in the early 1980s by a group of friends, the Scotch Malt Whisky Society is an international private whisky club that bottles single cask whiskies at cask strength with no coloring or chill-filtration, exclusively for its members.
Article by Aanchal Sharma, Beverage Trade Network
Header Image Source: Sipdark