Leading Companies Offering Bottling Solutions To Spirit Producers In The U.S.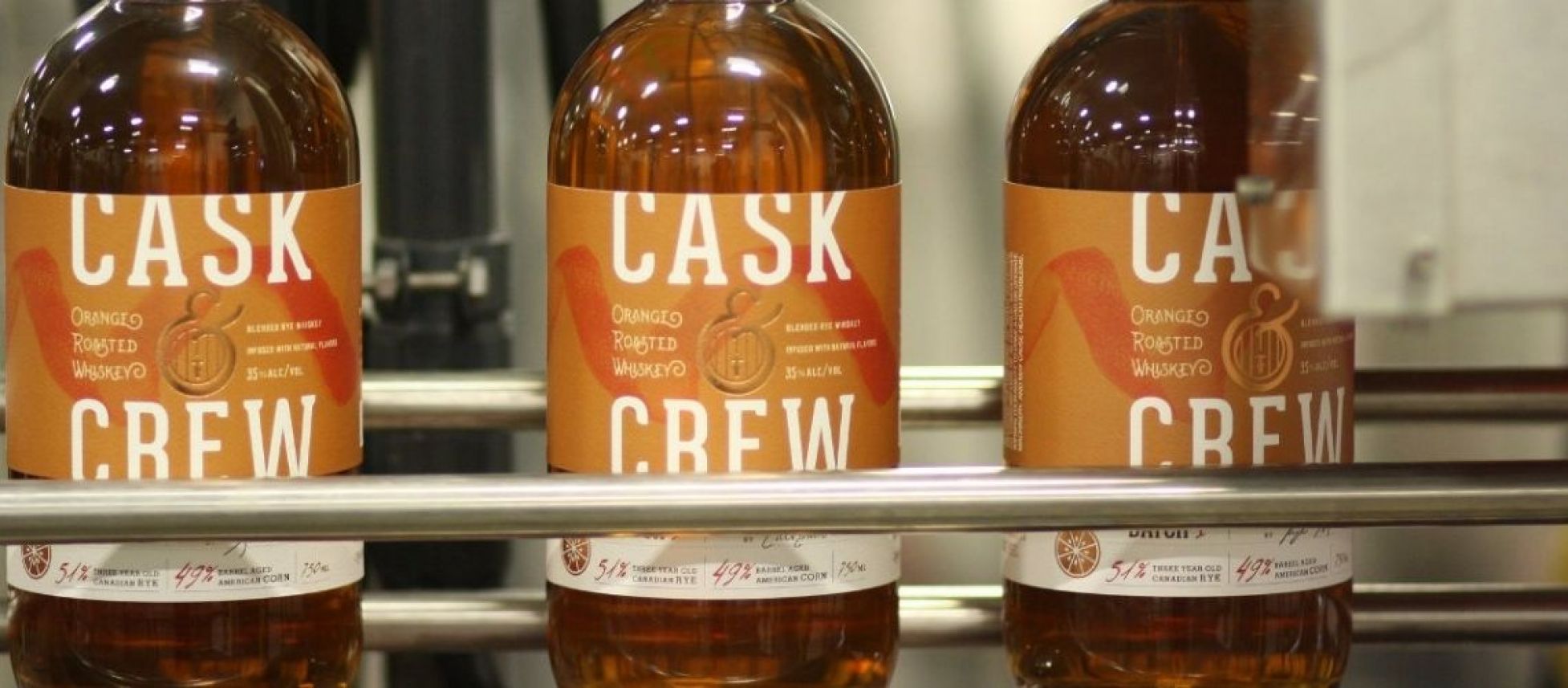 Designing and Changing the Face of your spirits, these leading bottling companies in the U.S. provide a one-stop solution from bottling to the packaging of your spirits on a contractual basis.
03/02/2022
An important part of the drinks industry is the contract bottling companies that are an excellent solution for distillers and spirit producers. Providing bottling, labeling, and packaging to the distillers and producers, these companies help them to cut down their investment in equipment and many other costs. The regulatory laws for the bottling of alcoholic beverages including wines, spirits, and beers have been laid down by the Alcohol and Tobacco Tax and Trade Bureau (TTB), the laws have been listed here. The contract bottling companies adhering to these laws, offer solutions to the producers and distillers in sync with their specifications.
[[relatedPurchasesItems-49]]
The contract bottling companies provide a face to your spirit which also plays a huge role in its marketing. Not only this, but they also enable you to reduce your capital by removing the cost of the bottling and packaging equipment which is huge. With the present challenges in the supply chain of the distilleries and manufacturers, the contract bottling companies can also provide transportation and logistic solutions.
From designing labels for your bottles to allowing flexible changes in the packaging of your spirits, these companies have changed the scenario of the alcohol industry in the U.S. Read more about Contract Bottling Companies here. We have listed some of the leading companies in the U.S. that offer contract bottling solutions to spirits producers and distillers.
Strong Spirits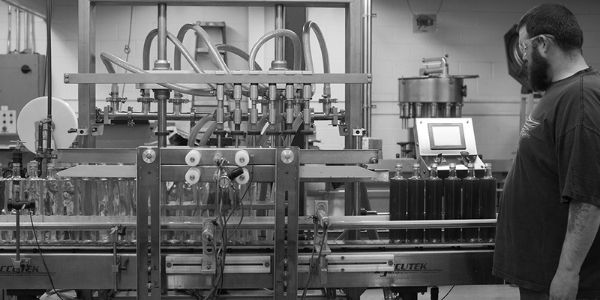 Bottling Equipment at Strong Spirits; Image Source - Strong Spirits
Strong Spirits is a contract bottling company in Kentucky that has been in the bottling business since 2006. Complying with TTB laws and procedures, they offer solutions to spirit brands in handling their products from right when they are made. Offering small and large bottles according to your requirement, specialty packaging for special occasions, quality assurance packaging, blending and development of your spirits, filtration operations, and custom labels are some of the services that help your brand in cutting down on equipment costs and reducing labor.
Services Offered
Bottling, Co-Packing, Quality Assurance, Craft Product Development, Blending, Custom Processing, and Private Label Bottling.
Bardstown's Redemption Rye Whiskey bottled by Strong Spirits; Image Source - Strong Spirits
Liquor Bottle
A full-service supplier, Liquor Bottle is a specialty packaging company founded in the 1980s. They offer a great variety of liquor bottles to liquor brands and help them in engineering their spirit, testing it, and creating a great product for the market. Selecting the right bottle for your spirits, choosing the perfect closure for the bottles, packaging in cartons or adding promo stickers to your bottles, and even engineering and designing the bottle according to your requirement are some great solutions they offer. They work in various locations in the U.S., UK, and Canada.
Services Offered
Liquor bottles, Bottle closures, Cartons, Gift and promo stickers, and Designing and engineering custom liquor bottles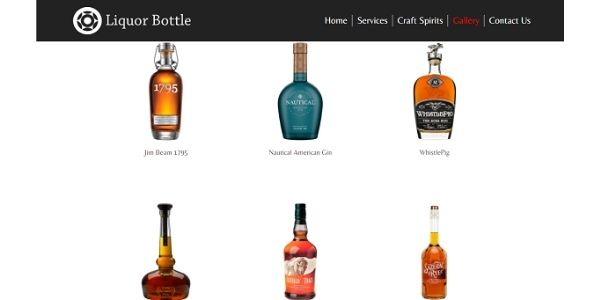 Brands working with Liquor Bottle; Image Source - Liquor Bottle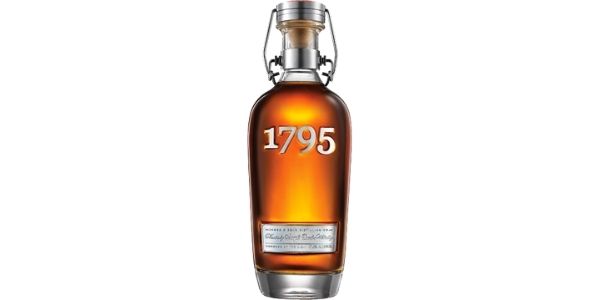 Jim Beam 1975 bottle by Liquor Bottle; Image Source - Liquor Bottle
LiDestri
Operating on a large scale, LiDestri offers innovative solutions to spirit brands that are looking to enter the market. They help customers in researching and offer personalized service and technology that is necessary for their product to grow in the market. Their team of industry experts offers market knowledge, technical capabilities, and innovative solutions to spirit brands. Keeping up with the current and changing trends and the TTB laws in the spirits industry, they offer options for Co-Packing, Private labels, Processing, and Packaging to producers and distillers. They are headquartered in Fairport, New York, and have their Co-Packing facilities in Fresno, Rochester, Lansdale, and Pennsauken.
Services Offered
Co-Packing, Private Labels, Processing, and Packaging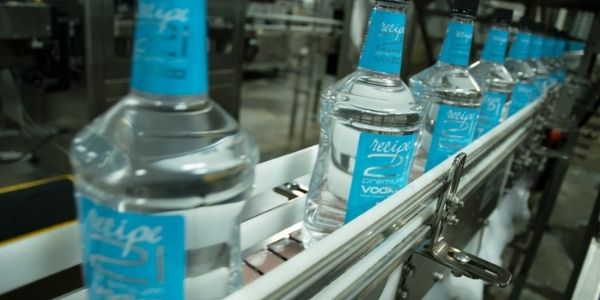 Bottling of Recipe 21 Vodka at LiDestri; Image Source - LiDestri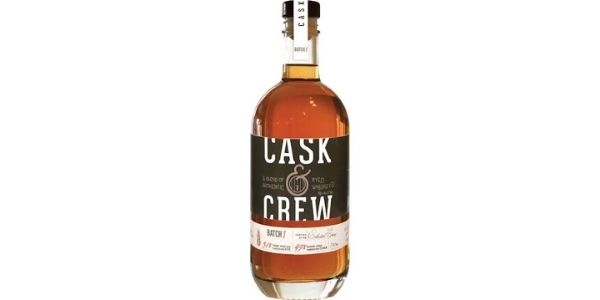 Cask & Crew Rye Whiskey bottled by LiDestri; Image Source - Cask and Crew
Laird & Company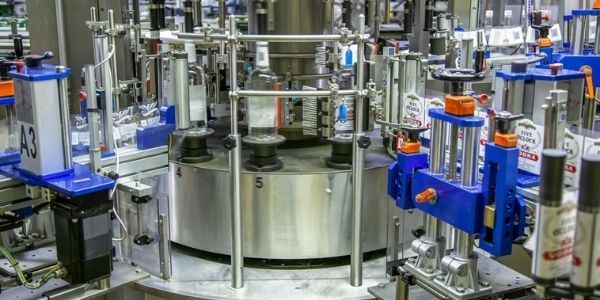 Bottling of Five O'Clock Vodka at a Bottling Plant at Laird & Company; Image Source - Laird and Company
A family-owned business with expertise in bottling and packaging, Laird & Company helps spirit distillers and producers in meeting their needs and objectives. They assist them all throughout the process and also offer warehouse facilities. From being America's oldest distillers to offering guidance to distillers to build their products, Laird & Company has been in the beverage business for 3 centuries. Apart from the usual services, they also offer services to design custom bottles, packages, and labels. They are located in Scobeyville, New Jersey.
Services Offered
Contract Packaging, Private label, Co-Packaging, TTB Guidance, Warehouse/Storage Options, Label Development with TTB Approvals, Formula Development with TTB Approvals, In-house spirits Development, Flavr Development, Product Sourcing, Raw Material Sourcing, and Industry Contacts and Resources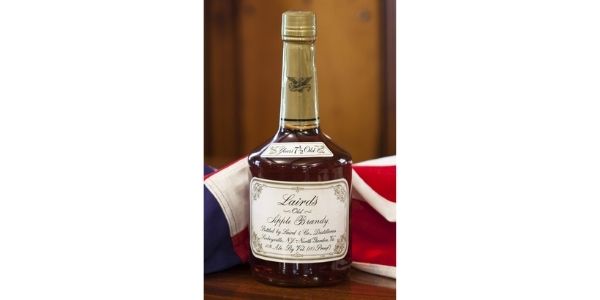 Laird's Old Apple Brandy bottled by Laird & Company; Image Source - Laird & Company
Dehner Distillery
Being a distillery, they not only produce their own spirits but also offer contract bottling and distilling, and private labels for spirits to distillers and producers in the U.S. They help you in navigating you to launch your own brand including all the approvals for your spirits formula and label, the TTB codes, and all the required procedures to launch a spirit brand. From formulating your product to bottling it and sorting out the logistics, they are a one-stop solution for all the spirit brands. They are located in Clive, Lowa.
Services Provided
Legal Paperwork, Spirit Formulation, Sourcing Raw Materials, Strategizing The Brand, Mixing and Blending, Bottling and Logistics.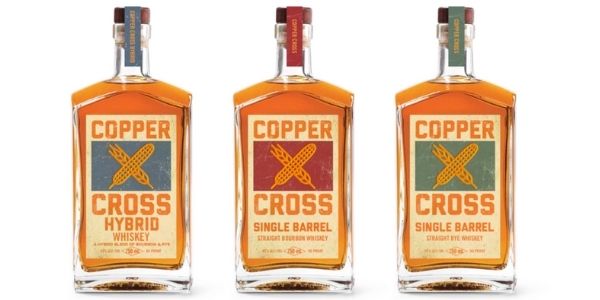 Copper Cross Hybrid Whiskey bottled by Dehner Distillery; Image Source - Dehner Distillery
Cardinal Copacking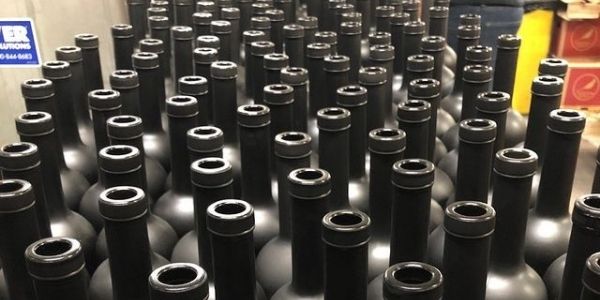 Custom Bottling for a brand at Cardinal Copacking; Image Source - @copacking
Servicing the spirits industry since 2014, Cardinal Copacking enables entrepreneurs to produce their own spirits with their help. It offers solutions to people who are looking to start their own distilled spirit but do not have the necessary equipment for it.
Not just distilling, Cardinal Copacking also helps mid-size suppliers, retailers, and distributors to create private labels and do contract bottling. They offer options for small to mid-size bottling and private label clients. They have a wide range of services to offer and are located in Bloomington, Indiana.
Services Offered
Product Design and Development, Branding, TTB Submission, Material Sourcing, Distributor Launch Coordination, Fermentation, and Distillation, Blending, Filtration, Custom Bottling and Packaging, and Logistics.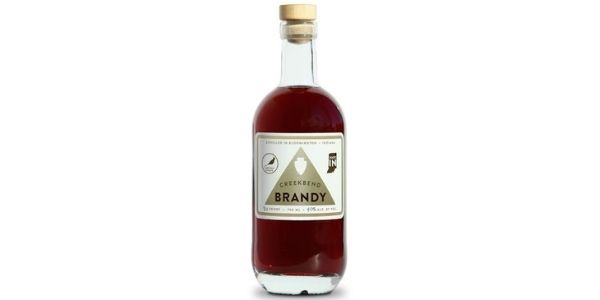 Creekbend Catawba Brandy Bottled by Cardinal Copacking; Image Source - Cardinal Spirits
Kentucky Whiskey Bottling
Located in the Bourban land, the Kentucky Whiskey Bottling specializes in bottling and labeling whiskeys in the U.S. They closely work with renowned whiskey brands to not only provide bottling solutions but also filtration, blending, and processing of the spirits, co-packing with seasonal and specialty packaging. This is done with the help of their automated and craft bottling lines, blend, and holding tanks. Not just these but they also offer short-term barrel-aging programs to the whiskey producers along with storage facilities.
Services Offered - Packaging of whiskey, Filtration, Blending, Processing, Co-Packing, Barrel Aging, Shipping, Quality Control Services, and Storage Facilities.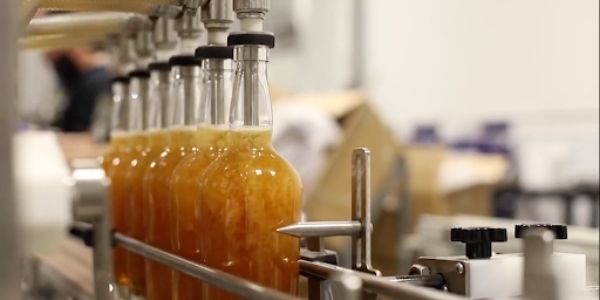 Whiskey Bottling at the Kentucky Whiskey Bottling; Image Source - Kentucky Whiskey Bottling
Article by Shreya Kohli, Beverage Trade Network
Header Image Source - LiDestri
2024 Exhibitor registration is now open. Get in early at the lowest price and select your table first. See exhibitor pricing.