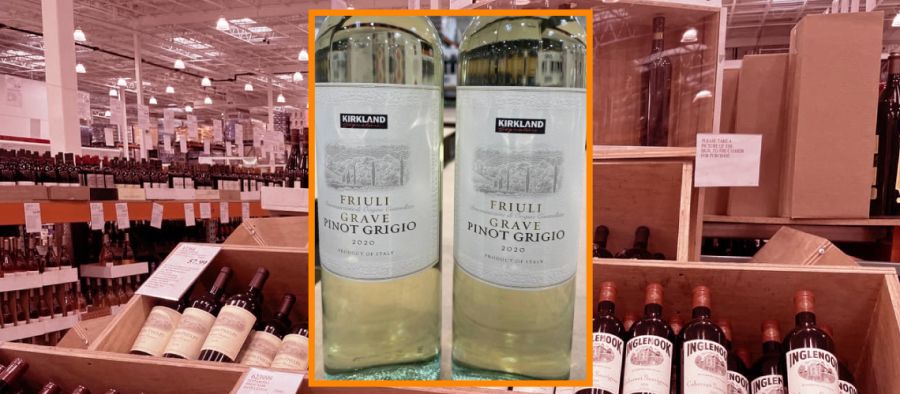 Grape Expectations: Why Private Label Wines are the future?
There has been a lot of conversation about Private Label Wines around the globe. While the buzz continues to rise, this article looks at why Private Label Wines are here to stay!
22/12/2021
Private Label Wines are currently the talk of the town, albeit the world. They are garnering interest from everyone — right from the supermarket wine shopper to the curious wine collector. What is it about Private Label Wines that draws this interest? Is it the product, the process, or all of it at once?
[[relatedPurchasesItems-33]]
Here are some reasons why Private Label Wines are the future:
If you are an importer or distributor who knows everything about their wines, Private Label Wines open up a whole new world. It provides an opportunity to create your own label, name, and branding for a product unique to your market. It takes away the lengthy and technical process of producing your own wine and allows you to focus on what you do best, that is marketing and selling wines that you believe in. Since importers and distributors are immersed in the market and truly understand what sells, it becomes easier to introduce a Private Label Wine that the audience may truly enjoy.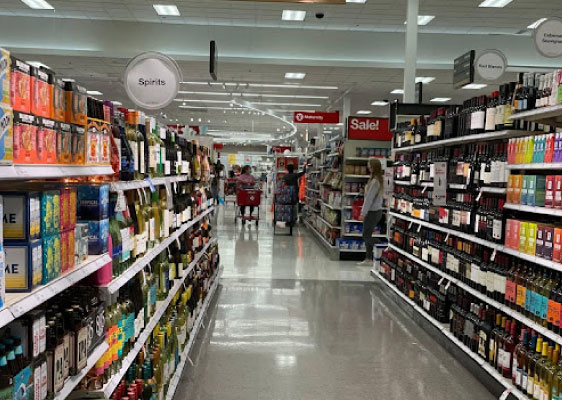 Target has introduced a second store brand line of wines called The Collection at a price point of $9.99 per bottle
An importer or distributor's role has often been that of a curator. It involves looking out for the best wines around the world and making them available for local audiences. These decisions are largely based on the wine's quality, packaging, price point, and label design. With a Private Label Wine, it is easy for the importer or distributor to channel years' worth of knowledge and experience into creating a wine that checks all the boxes for their target market. It allows for creating the perfect wine for the local demographic and their tastes and preferences. It also helps importers and distributors move away from 'traditional' producers that are mass-marketed by suppliers and make space for newer and fresher wines.
One of the primary arguments surrounding Private Label Wines is their quality. Gone are the days when a Two-buck-chuck was the only private label one could find. The Premiumization of private label wines has been one of the most welcome and celebrated changes in this space. Private Label Wines are proving their mettle in global competitions and raking up 90-point scores. At the International Wine Competition in Los Angeles, the German Retail Chain Lidl won a whopping 100 medals. These award-winning wines also are sold at competitive pricing which makes them worth the consumers' money and provides almost an elite experience on a budget.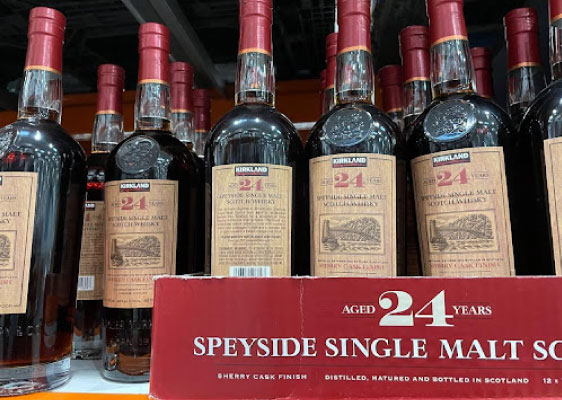 Costco has grown its private label range into Spirits as well
Millennials today are at the forefront of this private label wine revolution. A need to experiment and go beyond the usual brands and their varietals has helped the Private Labels immensely. While seasoned wine lovers hold their single varietal blends from the old wine regions very dear, millennials love experimenting with blends and wines from the new wine regions around the world. Private Label Wines make this experience easy to access. They also come with a great story that further attracts the millennial audience. According to a report by Wine Spectator, millennials now account for 42% of all wine purchased around the world. Not just Lidl but Aldi, Costco, Walmart, Marks and Spencers, Target, Kroger, Whole Foods, and so many other brands have entered the Private Label Wines space.
While only 17% of all wine sales in the US are Private Label Wines, over 35% of all wine sales in the UK are amassed by Private Label Wines. On usually branded wines, retailers draw up a margin of 30 to 35% but on branded wines, a whopping margin of 55% and higher is possible. That explains the boom from the retail end. Bulk wine producers and independent wine families are also attracted to this opportunity. Trader Joe's Two Buck Chuck now sits away from its other Private Label Wine offerings under the brand name Coastal which hosts unique varietals. The Two Buck Chuck continues to marvel users on how one can retail a wine under two dollars and still offer a great experience at it. They've also shifted the needle by retailing Coastal at $4.99 per bottle.
Costco's Kirkland Signature is another stellar Private Label Wine that offers a premium experience. It offers a whole range of almost 17 exquisite wines between the price point of $6 dollars to $24 dollars. In 2016 itself, Costco's global wine sales reached $1.8 billion and accounted for almost 15% of their sales. Retailers are also picking their producers beyond the traditional winemaking regions to bring a new edge to their labels. Only in 2020, the USA Product of the year was chosen by 40,000 consumers. The winner in the wine category was a $10 Quarter Cut Bourbon Barrel-Aged Cabernet Sauvignon which is an Aldi-exclusive. It is not a commonly recognized varietal from a big winemaker, yet was the most celebrated wine that year for said sample size.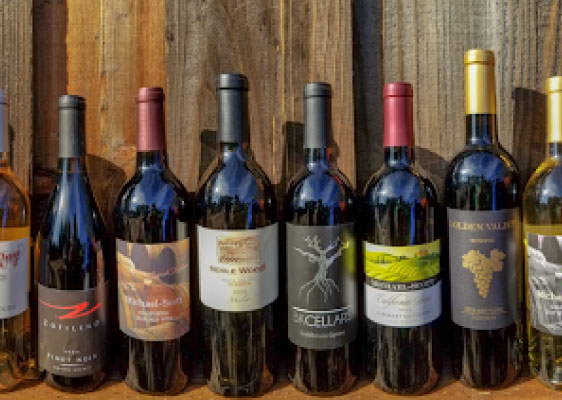 Micheal-Scott Wines' Private Label display. Source: Micheal-Scott Wines
These trends are not just helping retailers grow but also helping wine producers make a mark as celebrated names across the globe. Micheal-Scott Wines based out of Napa Valley has been a Bonded Napa Valley Winery since 1996. Almost two decades ago, they set out to establish themselves as producers of Private Label California Wines of the highest quality. Today, they offer a broad range of wines to many clients in the US and China. Michael-Scott Wines is one of the fastest-growing private label wine companies in the industry that continues to exercise immense quality control. Similarly, Terravant Wine Company offers a holistic Private Wine Label service. They look into sourcing, crafting, consultation, design, as well as custom services. They have won awards for their exquisite label design as well as custom brand creation for Private Label Wines. This makes them a competitive full-service company for distributors looking to enter the space. Many other producers around the world are providing a vast range of services to Private Label Wines enthusiasts.
There has been a huge shift in perception of Private Label Wines from cheap wine to value wine and that hints towards a bright future. Private Label Wines are definitely leading when it comes to providing greater value and an interesting price point. The future of wines is made more democratic due to Private Label Wines and that is something one should definitely raise a toast to!
Article by Prithvi Nagpal, Editor & Sommelier, Beverage Trade Network