Distilling done right, with Connie Baker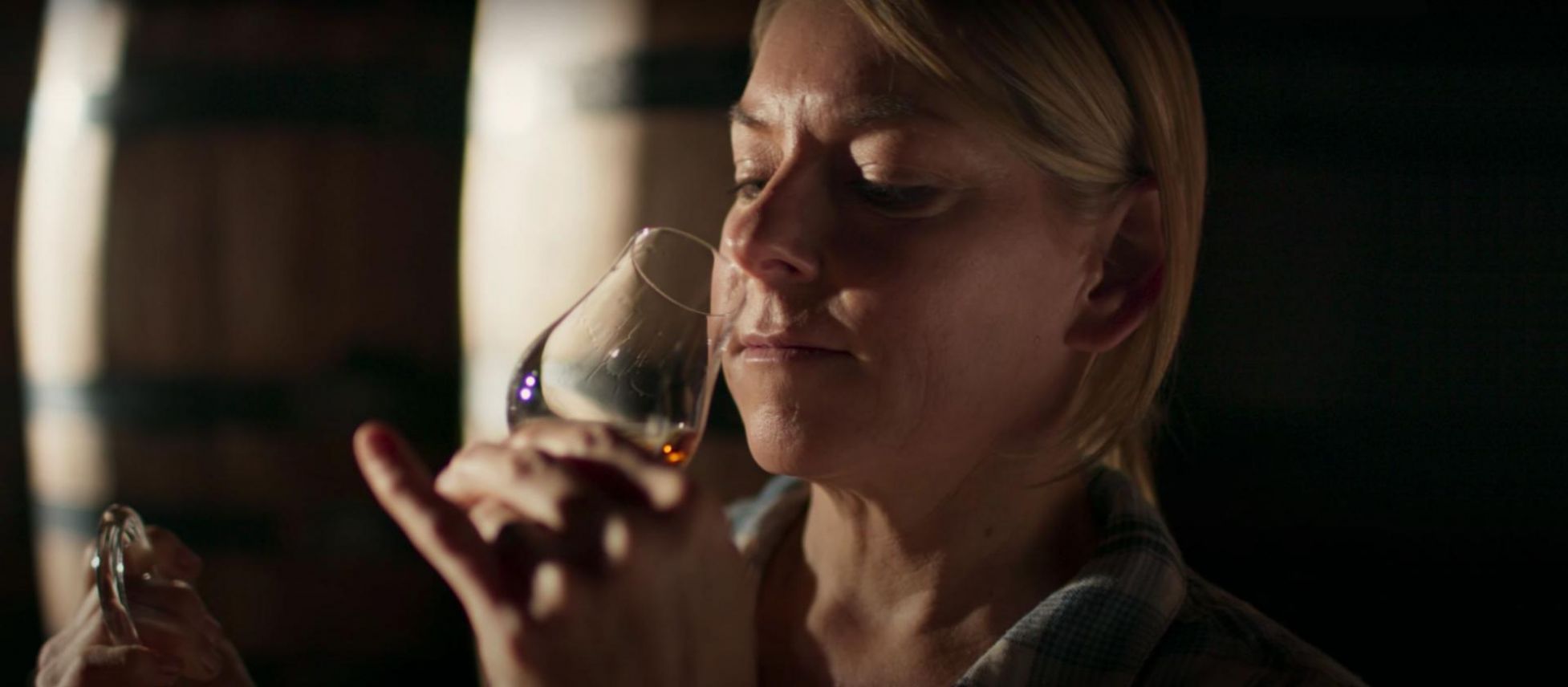 Meet head distiller Connie Baker creating 100% sustainable and award-winning spirits
22/06/2023
Being able to call yourself the most sustainable distillery on the planet is no mean feat, yet it is something that Connie Baker has achieved with the sheer force of will and know-how.
Tell us more about Marble Distilling as a brand and product: the history, the origin of the name, and milestones in the brand development…
Marble is named for Marble, Colorado located just down the road from Carbondale. The famous Yule Marble Quarry is located there and is where the marble for the Lincoln Memorial and Tomb of the unknown soldier was quarried. The water in Marble is pristine high alpine water naturally filtered over limestone deep within the mountains and that is what we use for our spirits. All our vodka is filtered over the same marble, which is calcified limestone. Our branding honors the history of marble and the pioneers who discovered and built the quarry at 9500'.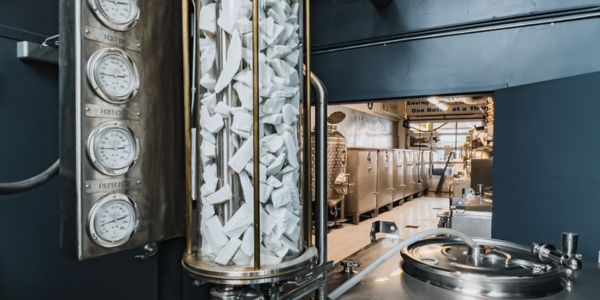 Credit: Oliver Tollison
How did the idea for a distillery come about? What inspired you?
I went to distilling school thinking I would become a hobbyist but fell in love with the distilling process and decided to change my career. I spent the next five years working on recipes, writing a biz plan, and raising capital, so I could build a sustainable distillery. I really wanted to make spirits but not destroy the planet to do so and wanted to create something that would be great – both in taste and for the planet.
Was it harder or easier to get started than you anticipated? What were your initial challenges, and how did you overcome them?
I was turned down by eight banks. Being a woman and pitching not only the distillery but also a hotel within a working distillery, was a 1st of its kind and banks don't like "never been done before" concepts. It was hard, but I believed and kept pitching until I finally got funding. Eight years later, Marble is crushing it!
Why Carbondale, Colorado? Tell us more about it. What makes it so distinct?
I moved from NYC to Carbondale in 1992 and love the area. My home is in Marble, but as a town of 160 people that pretty much shuts down in the winter, I knew the distillery needed to have a little more access and action, so the distillery was built on Main Street in Carbondale – a town of 7500.
What does a day in life look like for you?
Busy! When you are CEO and Head Distiller, you are doing a lot of everything. I joke that I got into this because I love distilling but often I feel like an engineer, plumber, electrician, and chemist all in the same day. A typical day is running mashes, hauling grain, pumping stillage, barreling whiskey, accepting deliveries or shipping out, and when something "breaks" fixing leaks, wiring, etc. Marble has a 1st of its kind Water Energy Thermal System (WETS) that saves more than 4M gallons of water a year and recaptures 2B BTUs of energy that we then utilize to heat/cool our facility. However, being first of its kind means our HVAC and MEP team and I spend a lot of "blue sky" time figuring out new and better ways to maximize our energy savings. Sometimes I feel like I'm in a think tank! Then at the end of the day, there are spreadsheets, team meetings, PR, and marketing issues. It just keeps going.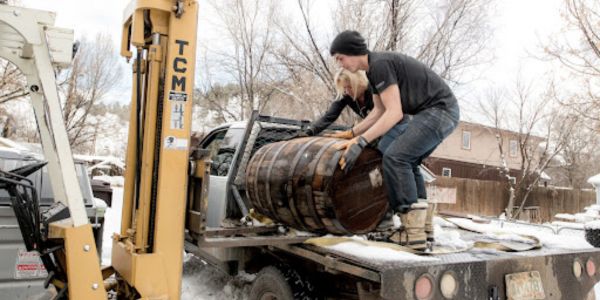 Tell us more about the year-to-year variation of crops' effect on flavors.
Marble works with local Colorado growers on all our grain, so we know where things are coming from and how they are produced. I feel that makes a difference in quality and consistency. Of course, water and temps matter so there will always be some slight variations year to year but seed stock and knowledge passed from generation to generation by these growers is the key to consistency to maintain flavor profiles.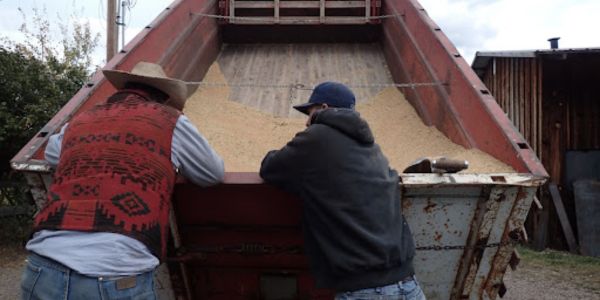 What is your ideal mash bill?
Marble's mash bills are all "my babies" so it wouldn't be fair to single out ONE I feel is ideal! I put malted barley into all our mash bills, so that is definitely key to me.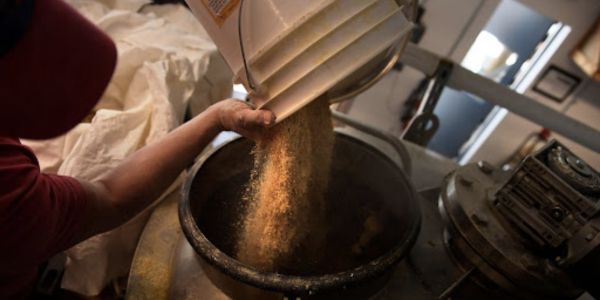 How do you choose a yeast variety for your products?
Since we are at 7000' and deal with high elevation conditions, we experimented with many strains and choose two – one for vodkas and one for whiskies that we use consistently. When we are making speciality products, for example when we made peach brandy, we use something completely different.
Take us through your process of blending.
We take samples from 6-8 barrels of three different of our whiskies (we only blend from our own whiskey made here) to create our Hoovers Revenge five-grain American whiskey. We will taste as we blend to ensure consistency of flavor, nose, and color for that SKU. All our other whiskies are single-cask releases and never blended.
What is your fermentation regime? How do you create complexity in the fermentation stage?
We run "hot" or uncontrolled fermentations. No cooling or post-mash heating is used. We are constantly checking brix levels, nosing mashes, and looking for a lacto bacteria to reach the desired flavor profile.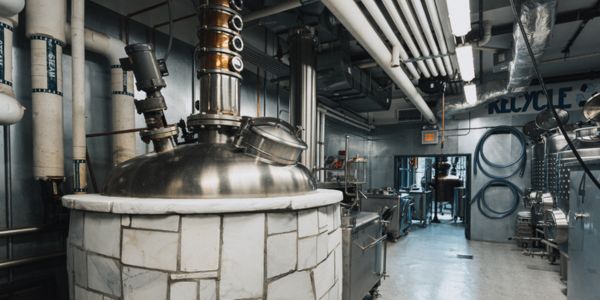 Credit: Oliver Tollison
Marble Distilling has been featured in many articles for your dedication to sustainability. How did you work your way up to zero waste?
In addition to our WETS system previously mentioned, we recycle 100% of our stillage to local ranches, have five different recycling and compost streams, are solar powered, utilize only glass or compostable items in our tasting room and hotel, and have Tesla chargers! Basically, we look at every aspect of our operation and consider sustainability and carbon footprint with each and every decision.
What are some new things you've been trying recently?
Marble just redesigned its heat pump system to be even more energy efficient. We do not have a chiller and only use heat pumps and heat exchangers, which is unusual for a distillery. That's on the energy side. On the distilling side, I've been experimenting with second and third-generation "unusual" barrels for aging.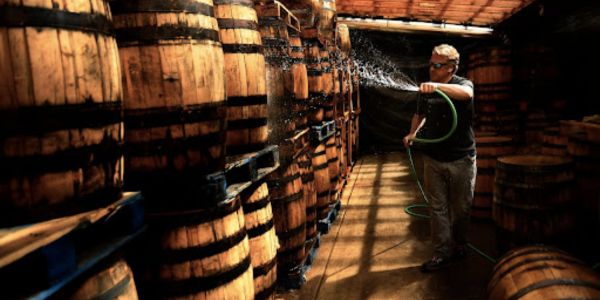 Are there any new expressions on the horizon for you?
I'm hoping some of the spirits aging in those unusual barrels will turn out very special and will make a great new expression that we will stick with and release. However, aging takes time "Takes longer than a baby", so we will have to wait and see.
Tell us about some of the awards your distillery has won. How have these helped market your products?
We have won more than 40 awards throughout the years with Gold medals in both San Francisco and New York and Wine Enthusiast's Top 100 Spirits. I think some consumers look at some awards as a mark of reliability and will then try the product. However, the product does need to stand up to the consumers' expectations in order to be purchased again.
[[relatedPurchasesItems-62]]
How do you explore new markets for your spirits and focus on business development?
Marble gets calls all the time asking where our product can be purchased around the country. It is definitely helpful to know where your customers are and then work to obtain distribution in that market.
What is your go-to drink, and what is the perfect setting you enjoy it in?
Whiskey neat, around a campfire!
In conversation with Malvika Patel, Editor and VP​​​​​​, Beverage Trade Network
2024 Exhibitor registration is now open. Get in early at the lowest price and select your table first. See exhibitor pricing.