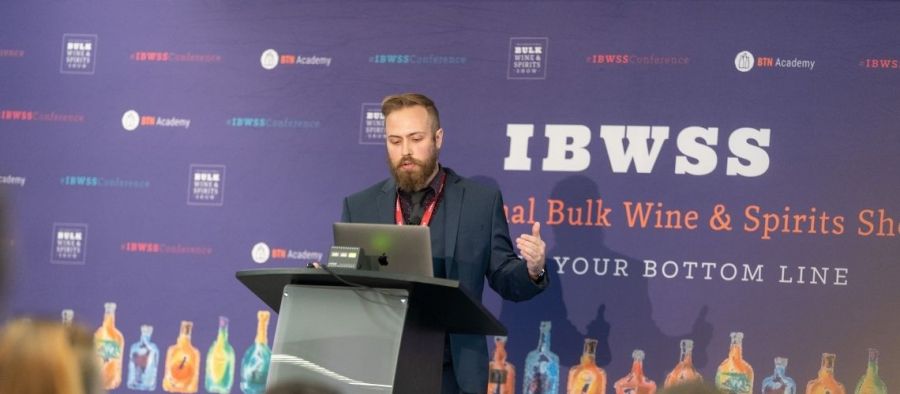 Creating A Distinct Brand In The Bulk Market: Nick Scarff
Master Blender and VP Of Business Development at First Century Spirits explains how to make a brand out of a bulk market that sets you apart from others.
31/03/2022
In this article, we will be looking at some of the major problems a new brand faces and also a very reliable turnkey solution for such companies to emerge and create a market position
[[relatedPurchasesItems-33]]
Bulk wine and spirits market as of today
It is very difficult in this crowded market of bulk wines and spirits to build your brand. Moreover, the cost of building such a brand cannot be bearable for an emerging company.
Thus, one way which is most recommended is to utilize the capital to its maximum potential and create a brand via sales and marketing and not via the product and manufacturing.
Additionally, there are suppliers and spaces available that can help you to improve the product quality through better raw materials and also elevate the production scale. Given this, an emerging brand should focus on sales and marketing which are the key aspects of creating a brand in such a tight market.
The market of bulk spirits and wine is not a secret to any brand. All the brands have similar access to the array of products available in the market. Thus, a brand has to find a way to do something differently that can set them apart. New and upcoming brands do not have some of the key resources which can act as a barrier in the growing process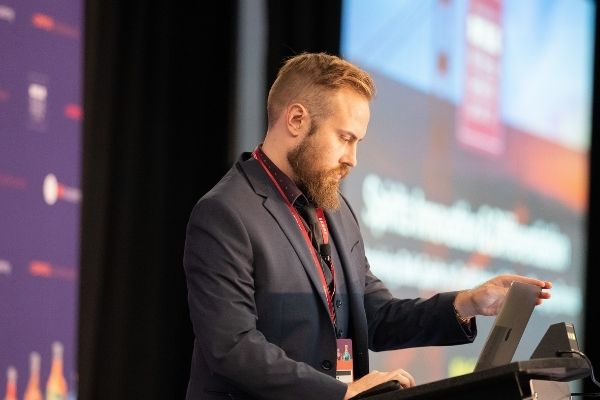 1. Lack of infrastructure as a large brand when buying any material
Like liquid, glass, label, bottle, etc because small brands do not have that reach and product quality or capital to buy aged products in bulk. Moreover, it becomes difficult to access prime distilleries and bulk at lower prices because no one has heard about the brand. A brand can get all these materials and resources if it has its production facility
2. Long Permit Lead times
In the USA, it is very difficult to get a basic TTB permit because of the time duration invested in it. Brands have to submit all the legal documentation and even if it is all butter, state permits, structure layouts, fire inspection, setting uptake more than a year before the brand even thinks about making any product and printing money.
3. No availability of aged distillate
In case of higher sales, big brands buy aged distillate in huge numbers and there are no available stocks for smaller brands. Thus to procure these distillates, brokers charge around 50% commission, which is not an economically viable option.
4. Competition
Even if you have access to all these resources, big brands and companies are always going to be a pain in the neck. A brand must have something that can differentiate it from such big players.
5. No distribution and sales outlets
One has to find partnerships with retailers and distributors who can take your product and keep it on the shelf for the consumers to see and maybe purchase. This can help brands build a network of resources and not dump all the money into production and quality.
Importance of Quality in Building a brand
An emerging brand can buy the distillate from 2 sources
1. Small scale distilleries
2. Large distilleries
To save capital, brands may prefer small-scale distilleries but the consistency in taste is rarely achieved because of small batches. On the other hand, big brands do not pay attention to your products' quality as it is not their job!
Apart from the quality of the product, the "First Look & First Taste" moments are important for consumers. Thus if the above-mentioned points are coherent, brand loyalty and growth are definite. Just that, the combination of the two is difficult to achieve.
Capitalizing On Market Trends
To create a brand in this era, one has to understand the market trends and what customers prefer. The younger generation is not as loyal as the older generation. They often go to a liquor store and buy something that they would love to try and not go for something they have already had. A similar trend is observed in the crafts beer category. People always want to try a new flavor or something they have not tried earlier.
Talking about categories RTDs (READY TO DRINK), canned cocktails are the new buzz and it is expected that by 2025, 8% of the global alcohol market will be held by Ready To Drink Cocktails.
If a brand wants to penetrate this category, it has to consider other factors like canning line production, anti-corrosive treatment, and getting the stock which is very difficult in today's market. Certain other categories of alcohol are really interesting but are confusing to understand. However, the most interesting category is Aged Bourbon, which is increasing at 22% CAGR. In this category, a new brand can use the technique to use second maturation casks which is the gift of Scottish master blenders to the world. Spirits can be aged in old sherry, brandy, rum casks and can get a well-distinguishable product to hit the market without adding any additional cost or digging more into the capital.
Apart from this, sustainability and environmental concerns are a lot appreciated by the newer generation. According to a study, 73% of Gen Z said they agreed to spend more on a bottle if the brand took sustainability precautions to produce it. Moreover, the aged statement mentioned on premium liquors is not the required quotation for a quality product. There are plenty of new unaged whiskeys and rums that have outcompeted spirits with an age statement on the label because of their production process like mashing, fermentation, etc.
Turn-Key solutions and Customer Development.
Nick Scarff's company Next Century Spirits have been around the bulk market for the last 4 years and offers turnkey solutions for emerging spirit brands in every category. These guys understand the struggles of new players like capital, production line, material procurement, etc. They look at the optimal condition of the barrel whether to sell or age for a while which creates a unique product and is subjective to each brand in a very short amount of time using technology. This can test the spirit in just 3 hours which makes them the fastest iterators in the spirits industry with a huge bulk catalog compared to any other prominent market player. This helps in creating a certain flavor profile for the target customer and at the same time maintains the budget capital.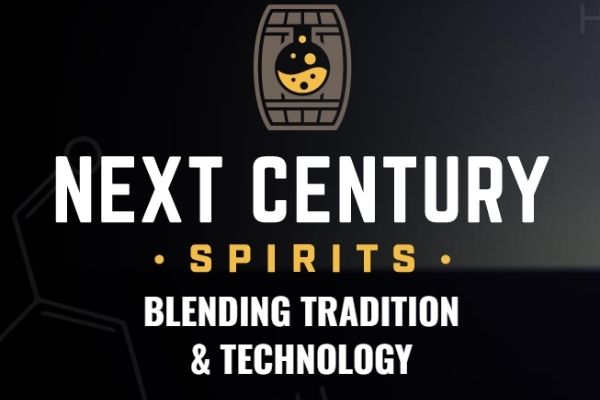 Image courtesy - Next Century Spirits
One such example is Creek Water Whiskey which NCS created from scratch for a famous hip hop artist. Starting from the concept to finally hitting the shelves with a profitable retail markup, NCS was able to achieve this in just 60 days!
NCS has a solid portfolio when it comes to the bulk spirit category and some of its achievements are -
1. Over 100 medals in International competitions
2. Top 20 in the world American Whiskey from New York International
3. North Carolina Distillery of the Year.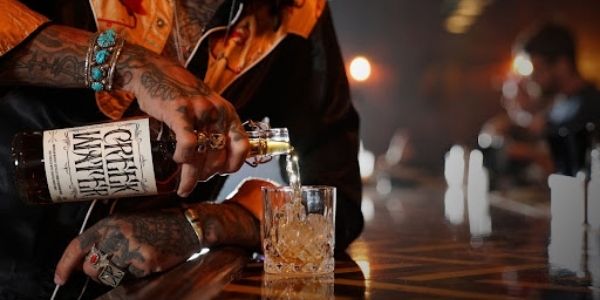 Creek water Whiskey is crafted in Durham, North Carolina using a mash of 21% rye, 4% malt, 75% corn; Image source: Next Century Spirits
NCS also offers vast options for bottle designing, labeling, and eventual bottling and packaging solutions for emerging brands. Additionally, NCS has also developed a route to the market, with a team of industry professionals that have been associated with multinational companies and can use their network to grow your emerging brand more efficiently without any hassle. Thus, NCS can leverage their technological and blending expertise to create a specific differentiating product which gives time to the brand to focus more on sales and marketing and also save a ton on their capital.
Article by Arjun Moghe, Beverage Trade Network