Bulk Wine Suppliers in USA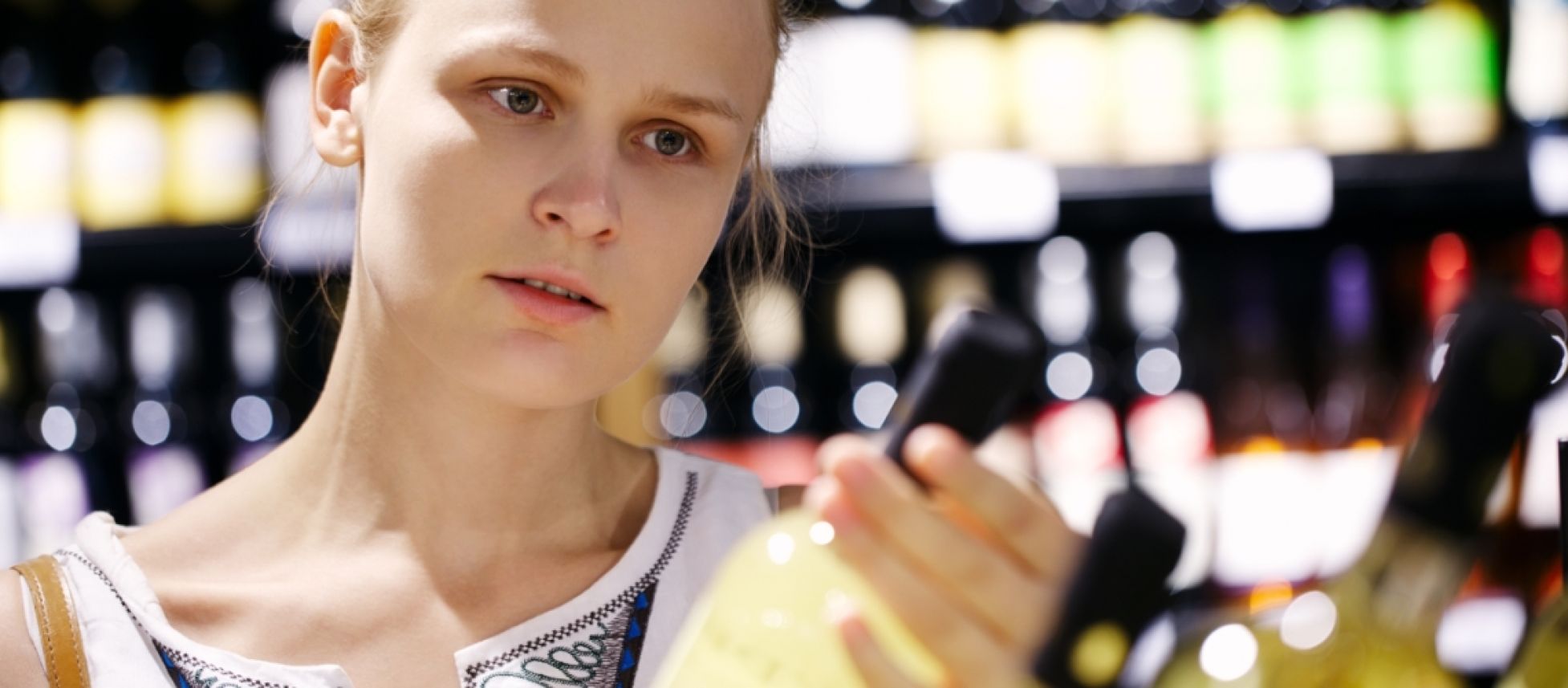 On this page, you will find a list of some of the leading bulk wine suppliers in the USA. These include Rack & Riddle, Delicato Family Vineyards, Broken Earth Winery, Ciatti, Peltier Winery etc.
22/06/2018
1) Rack & Riddle:

When wine industry veterans Rebecca Faust and Bruce Lundquist first set out to establish Rack & Riddle Winery, they envisioned a leading-edge facility using premium vineyards to produce wine in the heart of the North Coast wine country. But not long into planning, their goals stretched to include a still and sparkling custom crush facility for custom crush clientele, as well as for their wine brand. In fact, Rack & Riddle's very name is inspired by the process. "Racking" alludes to the process of removing sediment from still wine and "riddling" is the counterpart process for sparkling wine. The Rack & Riddle brand logo reflects this in its imagery of a historic French riddling rack. They are about more than just slapping a label on a bottle or mass producing wines. They are about ensuring the true nature of the wines shines through so distinctively that you'll be proud to share, sell, and taste for yourself the wines crafted with their care, passion, and expertise.
2) Delicato Family Vineyards:

Delicato Family Vineyards is one of the fastest growing wine companies in the world, celebrating 90+ years of California winemaking and grape growing heritage. They offer a portfolio of premium wines from a selection of the most desirable vineyards from notable California wine-growing regions. The winery harvests grapes from Napa, Lodi, Monterey, and Sonoma to craft wines that express the diversity of these appellations. The Indelicato family has always understood that wine quality starts in the vineyard, and a vineyard is first and foremost a living thing. Delicato Family Vineyards will always strive to farm with the health of the environment in mind, while still providing quality wines, mindfully farmed and vinified, for their customers.
3) Broken Earth Winery: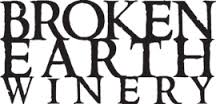 Rancho Tierra Rejada, Spanish for "land of worked earth," is the original name of the 2,500 acre Paso Robles ranch that is now home to the vineyards of Broken Earth Winery. Their unique wines reflect winemaker Chris Cameron's committed & passionate approach to all aspects of winemaking. Their goal is to respect the land and its treasures with the belief that the soil will give its best only if it 'feels' its best, so attention to the earth's health is critical. Join the Broken Earth Reserve Wine Club and enjoy quarterly shipments of their estate wines that are handcrafted and hand-selected by their Winemaker, Chris Cameron. Broken Earth Winery produces unique wines that are estate grown, harvested & bottled in Paso Robles.
4) Ciatti:

The Ciatti Company specializes in brokering bulk wines and uses this expertise and knowledge to be the world's largest wine brokerage company. Their goal is to provide the best information, experience, inventory, and service in the global bulk wine market. As they are a pure brokerage company, they take no position on the wine so you are guaranteed an unbiased and honest opinion in terms of quality, price, and demand. They recommend that customers take advantage of the wine sample system to assist in finding the perfect wine. No matter what volume of wine you are looking for, they can assist in finding the correct match for your requirements. The Ciatti Company negotiates both spot market and long-term bulk wine contracts. They are responsible for matching the needs of the buyer with the available supply options from a diverse range of producers.
---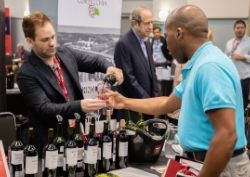 5) Peltier Winery: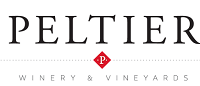 Peltier Winery is an innovative, cutting-edge winery and custom crush facility. The mission is to produce and create outstanding wines from their sustainably farmed, certified green, estate grew vineyards. The passion is to enhance good food with exceptional wine and share this experience with everyone. Whether it is in Their Tasting Room, domestically or globally they want all to know their passion for wine, food, family, and friends. So they invite you to taste the passion and experience the lifestyle that is Peltier Winery. Now 15 years later, Peltier Winery's library of wines has expanded with multiple awarding winning brands and recently opened a Pop-up Tasting Room with the intention to grow into a larger tasting facility, barrel room, and executive suite.
6) Agajanian Vineyards and Wine Co.:

They are a full-service wine grape merchant working with wineries to locate, procure, and inspect wine grapes from all over California. They work with growers to market and sell their wine grapes. Their mission is to provide quality grapes, grape juice and premium bulk wine to their clients. They use different varieties, including Merlot, Cabernet Sauvignon, and Pinot Noir. They provide bottled wines to their local market and are always interested in new bottling projects. Agajanian Vineyards assist you in finding exceptional values on premium bulk wine.
7) A W Direct: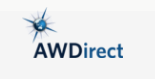 They own, create, and represent wine from CA and around the world. From sourcing to bottling, logistics to brand development, they have spent the last 30+ years improving their systems to provide their customers with everything they need in one place. They are a wine branding company, operating in all US markets, specializing in every commercial channel of the wine business, from consumer direct to the US Three-Tier system and B2B. A W Direct has created and represents wines from California and around the world for their customers through flexibility, innovation, and market relevance.
8) Northwest Wine Company:
Located in the heart of the Willamette Valley, NW Wine Company is Oregon's leading custom winegrowing facility. Led by owner and Executive Winemaker, Laurent Montalieu, NW Wine Company has built a reputation on unrelenting attention to grape quality and state of the art winemaking tools. The Northwest Wine Company delivers full winegrowing services from vineyard to bottle. The culture of excellence-in-craft is made evident in the final product; NW Wine Co has produced over 200 90+ scores since 2003.
9) O'Neill Vintners & Distillers: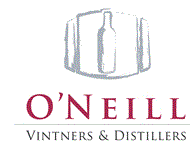 O'Neill Vintners is one of the premier bulk wine producers in California. Their unique production platform and winemaking approach enable them to produce a full range of varietals and wine styles – each tailored to meet the specific needs of the end customer. Featuring one of the most modern wineries in the Central Valley, O'Neill is strategically positioned to supply high-quality table, dessert and blending wines for their clients throughout the U.S., Canada, Europe and Asia. O'Neill Vintners boasts a highly skilled, experienced winemaking and production staff of industry veterans. They set high benchmarks for quality, and back up these standards by consistently producing award-winning wines across their full portfolio. The most important endorsement of their winemaking credentials is the fact that many of the leading beverage alcohol companies outsource much of their California wine production through O'Neill Vintners.
10) Tanks for Wine:

A tank for Wine is a family based business working within the liquid packaging industry with 25 years' experience. Started in 1985 by their President Gary Clancy, the company has grown to become the industry's leading liquid packing supplier. A tank for Wine is very proud of the fact that they have long-time employees that all believe in superior customer service, high-quality products, and a professional & ethical sales organization. Tanks for Wine has not only grown into different types of liquid packaging they have been forward thinking and developed RFID Tracking systems, liquid transfer and containment products and custom "cradle to grave" environmentally sound recycling practices and programs.
11) Turrentine Brokerage: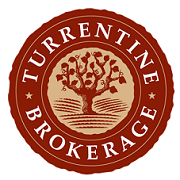 After 36 years of wine business experience with Wine Institute, the Company was started to assist grower and winery clients with supply challenges and opportunities and to provide the best, data-driven information and analysis to help clients avoid supply problems and make the most profitable choices in a complex and constantly changing business. Employee-owned, with a majority of the equity held by its senior brokers, Turrentine Brokerage has built up a substantial export/import business for wines in bulk and also sells private label and special situation case goods. A rapidly growing brand, for example, might contract for a flexible, multiple-year supply of wine to sustain case good sales growth. Or a winery might reduce their cost-of-goods-sold by maximizing production to include wines contracted to others in bulk.
12) Heringer Estates:

At Heringer Estates, the grapes guide us in the creation of their wine. Their vineyards thrive in the fertile soils of the Sacramento River Delta. The warm days and cool nights of summer in Clarksburg are ideal for growing wine grapes. The family honors its agricultural legacy while embracing the excitement of today and the promise of the future. Heringer Estates wines are created for you. Their hope is that their wines enrich your celebrations with friends and family; that they enhance your meals, get-togethers and quiet times. If Heringer Estates brings a bit more happiness to your lives, then that brings joy to theirs.
13) Bear Creek Winery: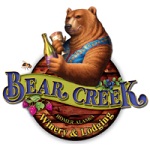 Bear Creek is a winery in Alaska, a country winery. They make fruit wines and fruit grape wine blends. They grow, pick, and process some of the best berries in the world and it shows in their hand-crafted, award-winning wines. Guests are invited to visit the wine tasting room, tour the facility, walk the gardens and take in the breathtaking views of Kachemak Bay. The winery also offers high-end lodging for those visitors looking for a relaxing and romantic getaway. Bear Creek Winery's Suites are luxurious and elegant rooms. Come to unwind in the extravagant custom hot tub. Play a round of horseshoes and sit by the fire while enjoying the waterfall sounds with a glass of wine.
2024 Exhibitor registration is now open. Get in early at the lowest price and select your table first. See exhibitor pricing.