Bulk Wine Suppliers in Australia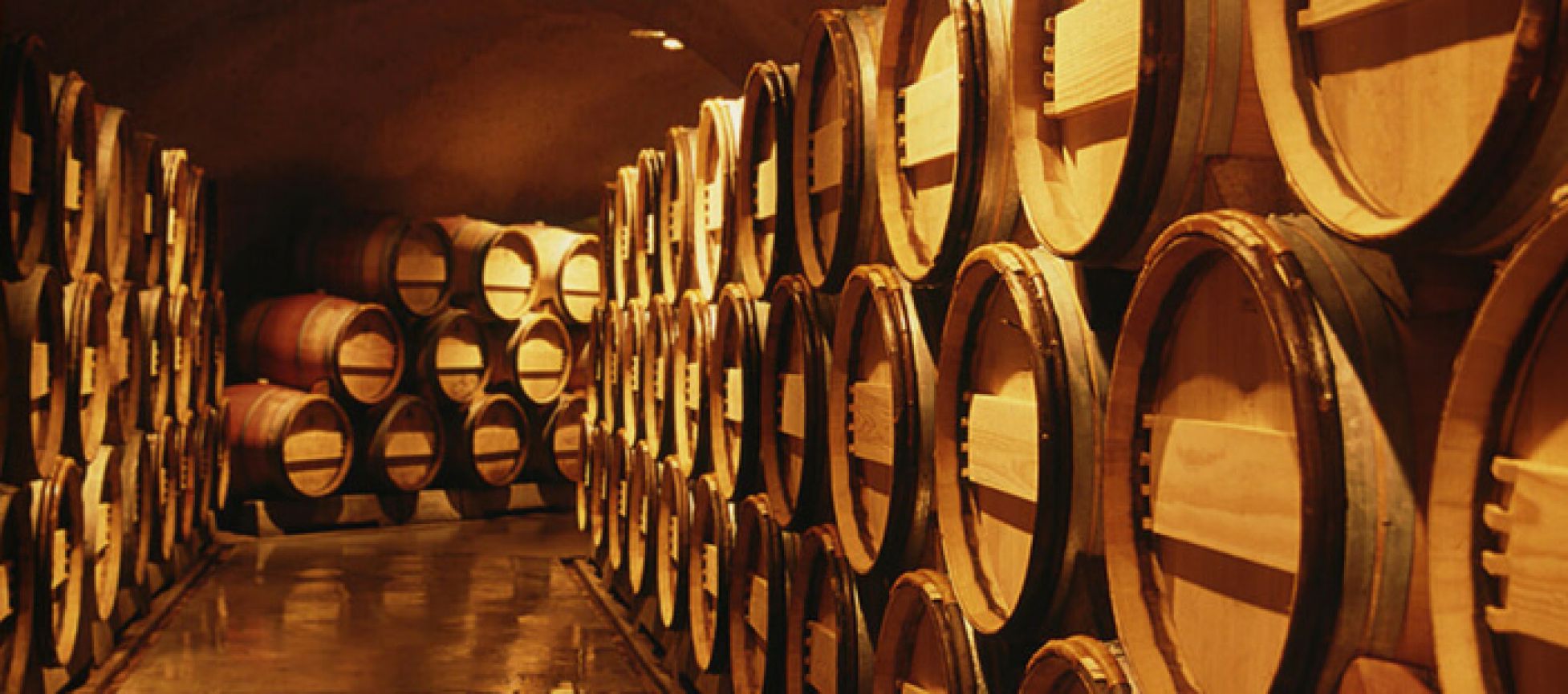 Visit these bulk wine suppliers from Australia at the International Bulk Wine and Spirits Show in San Francisco on July 25 & 26 at the South San Francisco Conference Center. This includes the Qualia Wines, Dominic Wines of Australia, Kirrihills, Salena Estate Wines, Growers Wine Group.
22/06/2018
1) QUALIA WINES: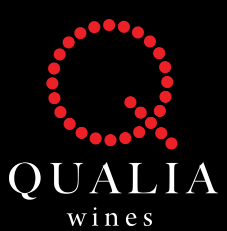 Qualia Wines is 100% Australian owned and operates a business to business strategy to be the lowest possible cost, highest possible quality, best practice winemaker. They are arguably Australia's largest provider of specialist wine services and bespoke wines. Working with leading industry suppliers, they deliver a flexible supply chain service. Their wines are supplied to 25 markets around the world. With over 100 years shared practical experience, their highly qualified winemaking team can offer advice regarding wine styles and legislative requirements. Qualia Wines supply bulk wine to large international and domestic customers. They enjoy preferred supplier status with major supermarkets, leading wine vendors and brand owners.
2) Dominic Wines of Australia: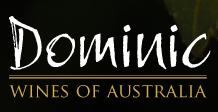 The Dominic Wines story starts almost 100 years ago in Croatia with Vido Dominic working in small hillside vineyards. Dominic Wines owns and manages a combined total area under vine of almost 550 hectares. Predominately located in the River land region of South Australia, vineyards are also located in the premium winegrowing regions of the Barossa Valley, Langhorne Creek, Coonawarra and the Adelaide Hills. Their annual grape crush is approximately 10,000 tones producing close to 7.5 million liters of wine per annum. Dominic Wines is premium bulk wine suppliers in Australia. Dominic Wines assists with exporting of tailor-made parcels of premium and entry-level Australian wines to clients for bottling in countries throughout the world. Dominic Wines have an extensive range of bulk wines available for sale from some of the most well-renowned regions throughout South Australia.
3) KIRRIHILL:

The Kirrihill Situated in the picturesque Clare Valley, one of Australia's premium wine producing areas, Kirrihill's story looms large in the local area and resonates much further afield. The Kirrihill is a progressive and innovative wine business dedicated to producing exceptional quality wines. When you taste their wine you experience the soil, climate, and aspect of their vineyards that have been nurtured by their viticulturist and winemaker each vintage. The winemaking philosophy is to let nature determine the wine; to allow every wine to be a reflection of the vineyard or vineyards from whence it comes and to allow regional diversity to shine.
4) SALENA WINE ESTATE: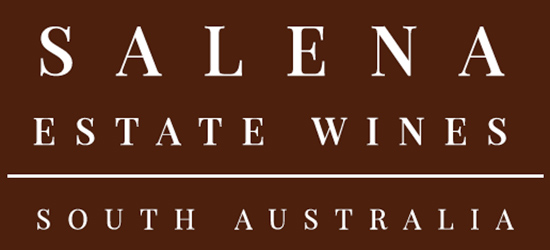 Salena Estate is a family-owned company making premium wines that redefine the standards for quality and value. Salena Estate was founded by Bob and Sylvia Franchitto in 1998 with a clear objective to become a reliable producer of world-class wines that represent great value. Their pedigree has been confirmed again and again, as the winery has been awarded 20 trophies, 100 Gold medals and over 500 Silver, Bronze and other awards from competitions around the globe, as well as receiving critical acclaim from some of the world's most influential wine writers. They also offer bespoke contract bottling, private label, and bulk wine services, with a special focus on organic wines. Salena Estate has an extensive portfolio of bulk wines available for sale from regions throughout South Australia. With over 200 hectares of estate vineyards and organic processor certification, Salena Estate is able to source practically any wine you require, at any price point.
---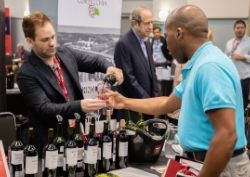 5) GROWERS WINE GROUP:

Growers Wine Group is a business consortium of four local Riverland wine growers. The winery is strategically positioned on the eastern perimeter in the key grape growing region of the Riverland, South Australia. Growers Wine Group provides every step of the Winemaking process from crush and ferment through to wine ready for bottling, including pre-vintage grape analysis, laboratory services, and wine management for both domestic and international wine sales. Their yearly crush is approximately 42,000 tonnes or 31,000,000 liters, they are committed to the quality and consistency of their wine product and therefore won't compromise by trying to be the largest in the region. Currently, they export to United Kingdom, France, Sweden, Denmark, Germany, Canada, USA, New Zealand, China, and Japan.
6) SOUTH AUSTRALIAN WINE GROUP:

The South Australian Wine Group was established in 2001 to provide wine marketing services for its shareholders. They provide a unique opportunity for their clients to purchase bulk wine from some of the best grape growers in Australia. 65% of Australian wine leaves Australia in flexitanks to be bottled in the market. They create a unique opportunity for buyers to deal directly with the people who actually grow the grapes. The South Australian Wine group also offers services like wine storage, blending, preparation for bottling and loading services to wine trading companies.
7) WINEGRAPES:

Winegrapes Australia is dedicated to marketing and selling premium wine grapes and bulk wine parcels from the most recognized regions across South Australia, direct from their extensive network of growers. With a shared passion, they saw value in selling their grapes as a collective rather than individually. Their business of marketing grapes has now grown to crafting some of the country's finest wines using premium Australian wine grapes, available in bulk wine parcels or bottled to your requirements. Winegrapes Australia represents growers across all major grape-growing regions of South Australia.
8) LCW - LIMESTONE COAST WINE MAKING & SUPPLY:

12,000 tonnes. That's the number of grapes they process each vintage, offering their customers flexibility in production volumes, styles, and wine varieties. Their large crop allows us to easily produce wine for the bulk buyer. They were built to produce premium wines in small batches, and in doing so have built a facility of considerable size. 15,000 barrels. Six million bottles. That's the number their one-acre sized barrel hall can hold. With these facilities, they can offer flexible and tailored contract winemaking services to local growers, producers, and corporate partners.LCW is inviting you to see what goes on behind their cellar doors, meet their people, and of course sample what they are most proud of: their wine.
9) FLEURIEU VINTNERS: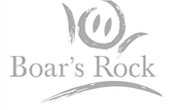 The wine industry was booming during the 1990s when 1970's university friends David and Ros Watkins and Warren Randall decided to plant a forty hectare vineyard at Currency Creek, near McLaren Vale, just south of Adelaide. The boom times stopped but the trio did not and today they have more than 400 hectares of vineyards in McLaren Vale, Langhorne Creek, Adelaide Hills and Currency Creek, as well as wineries in McLaren Vale and the Adelaide Hills. They are now one of the largest premium bulk wine supply companies in Australia's cool climate regions and it specializes in producing truly premium grade bulk wines which are sourced mainly from its own company vineyards. With 15,000 tonnes of grape processing capacity, 13 million liters of stainless steel tank space and 6,000 square meters of temperature influenced barrel hall area, in addition to premium bulk wine supply, Fleurieu Vintners are now also offers contract winemaking and storage services. The application of these hard-earned skills to contract services allows like-minded customers to provide their wines with the best possible start in life.
10) GRAPE EXPECTATIONS VINTNERS: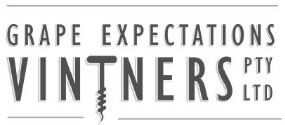 Grape Expectations Vintners is leading Bulk Wine Suppliers in Australia. Grape Expectations Vintners portfolio is comprised of both well-known and up and coming wineries from across the globe. They've searched the world for the finest examples of wines that reflect the personality and character of their individual regions. From Australia to New Zealand, Argentina, Chile, France, Italy, Israel, Germany, South Africa, Spain and the United States, They've collected a wide range of wines to suit almost every palate and pocketbook.
2024 Exhibitor registration is now open. Get in early at the lowest price and select your table first. See exhibitor pricing.