A Chat with NIO Cocktails - Needs Ice Only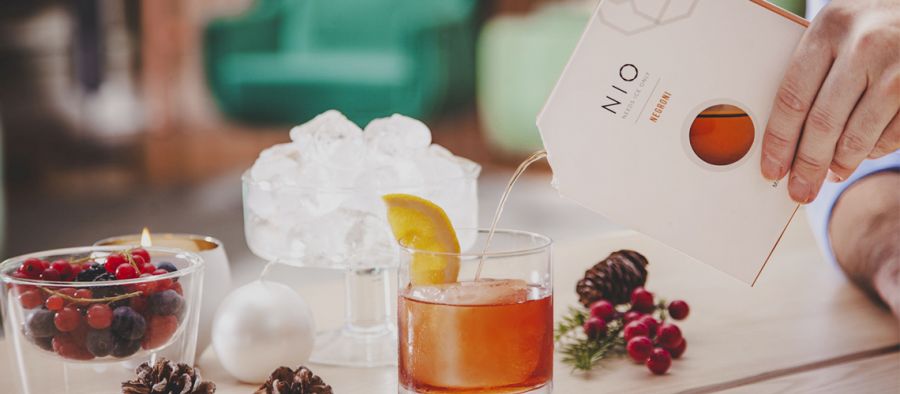 In a chat with IBWSS, Luca shared his journey in building NIO, where they are now, and also the strategies he used to get NIO onto a larger platform.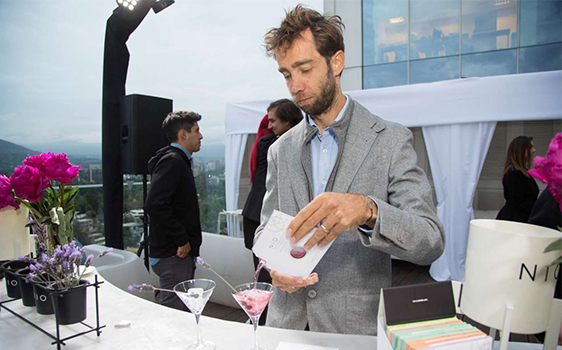 [Image: Luca Quagliano, Founder, and CEO of Needs Ice Only (NIO) Cocktails]
Everyone loves a cocktail, and imagine how easy it would be if your cocktail would be delivered right to your doorstep. Meet Luca Quagliano, Founder, and CEO of Needs Ice Only (NIO) Cocktails.
In a chat with IBWSS, Luca shared his journey in building NIO, where they are now, and also the strategies he used to get NIO onto a larger platform.
NIO Cocktails - Elevate your evenings with expertly crafted cocktails delivered directly to your letterbox. It's really simple, they're ready to drink cocktails delivered straight to your doorstep.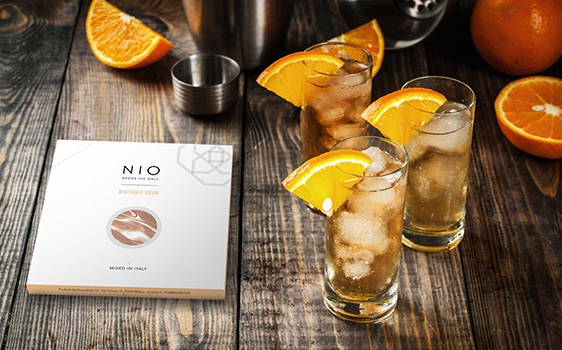 What inspired the birth of NIO?
There were a couple of things that made me think of the entire concept. It started out two years ago when my younger daughter was 3 years old and the older one was 14. When you have children that young, you don't really have an active social life like you used to. So that was one of the reasons, you know, to make it easier for parents or people who don't like to go out but want a cocktail at home.
Another thing that got me thinking was our way of drinking in Italy. So, in Italy, we have wine or beer with our food, and then we move on to coffee, and then we move on to something stronger like grappa or limoncello. I was thinking that is grappa and limoncello really what we want? Or do we just drink it because it's easily accessible? A lot of people would love to have a cocktail at home, but it's so much work, you need so much equipment, and you have to learn a lot too. So for example, if you're having a party and you want to make cocktails, you're going to need at least 5 to 6 different bottles of alcohol, and then it might get over and a lot of things like that.
So when I was thinking of all these things, I thought about how easy it would be if we had a ready to drink, high-quality cocktail delivered to your doorstep and that's how I came about the idea for NIO cocktails.
So how did you get started with the process?
Well, we started in my garage, and it took us a long time to get the license. You need a special license for this sort of thing. But as we were making the cocktails and getting it done, I found an investor who was interested in the concept so he joined us. Now, 2 years later, things are very different. We have more investors, so we have a bigger space and factory to make the product, and we have also opened our e-commerce stores in the UK and Italy.
NIO has a very interesting and appealing packaging. What made you think of packaging NIO cocktails like that?
What we also wanted was something that was easy to transport and something that would courier easily. And we wanted something completely different. So, most of the time people associate cocktails with going to the bar and watching the bartender do all sorts of tricks. You know, something theatrical. So we wanted to compensate for the theatrics and think of something that would be interesting to pop open and pour in the glass, and something people can also enjoy opening and drinking.
I also thought of the sustainability part of things before finalizing the packaging. You know, there's a lot of pollution when you produce a glass bottle, so we tried to find things that would minimize pollution. NIO cocktails' packaging is very sustainable. It's paper, and the paper is 100% recyclable. The inside is a 40% bio-based plastic which is also fully recyclable.
As a new brand, especially with a new concept, could you tell us a little bit about your marketing strategy?
It's funny because we started without any strategy. We just launched the product and started getting feedback from friends and other people around us who were drinking our cocktails. And we had a lot of people show interest in it. So then once we had good feedback, we took a step forward. In Italy, we took the B2B route. So a lot of restaurants don't have cocktail lists, so we reached out to them - and then also other places like Duty-Free and airline companies also showed interest in the product.
But in the UK, we went directly with the Direct-To-Consumer launch through e-commerce, as we did our research and found out that it would work better. So for that we have a good social media plan, and we're trying to get our cocktails out in front of as many people as we can - especially in the UK. You know social media is very big right now, and if you think of marketing, it is social media, so that's most of our marketing strategy for the UK right there.
So you use a lot of high-end spirits for your cocktails. How did you get brands like Diageo on board with you?
When we first started, we didn't really have a contract or deal with anyone. It was on a really small scale, so we just got spirits out of the supermarket. But as we grew, we realized we needed a supplier. So first, the big brands weren't ready to work with us, but when they realized that we aren't competition for them, they hopped on. So now we work with brands like Diageo so our ingredients are of the best quality. So yes, once the big companies realized we weren't their competition, they were ready to work with us.
Can we see NIO coming to the US anytime soon?
Well, yes. The United States is the most important market for spirits and cocktails, and hopefully, it will be our main market in the future. But right now, it's very complicated to get into the US market because we don't know whether the product will implode or explode. So we're still doing research, and hopefully, we will be in the market soon.

Can you give one piece of advice to someone starting their own spirits business?
Well, I would just say to be strong, because the industry has a lot of potentials. At first, it's hard to sell because everyone has their favorite brands, but hold on because the product will work. If it's good, it will work.
And lastly, Luca, what's your favorite cocktail?
Definitely the Negroni. It's our best-seller, and it's also my favorite because it's a classic.