10 Leading Private Label Wine Brands From the Nation's Top Retailers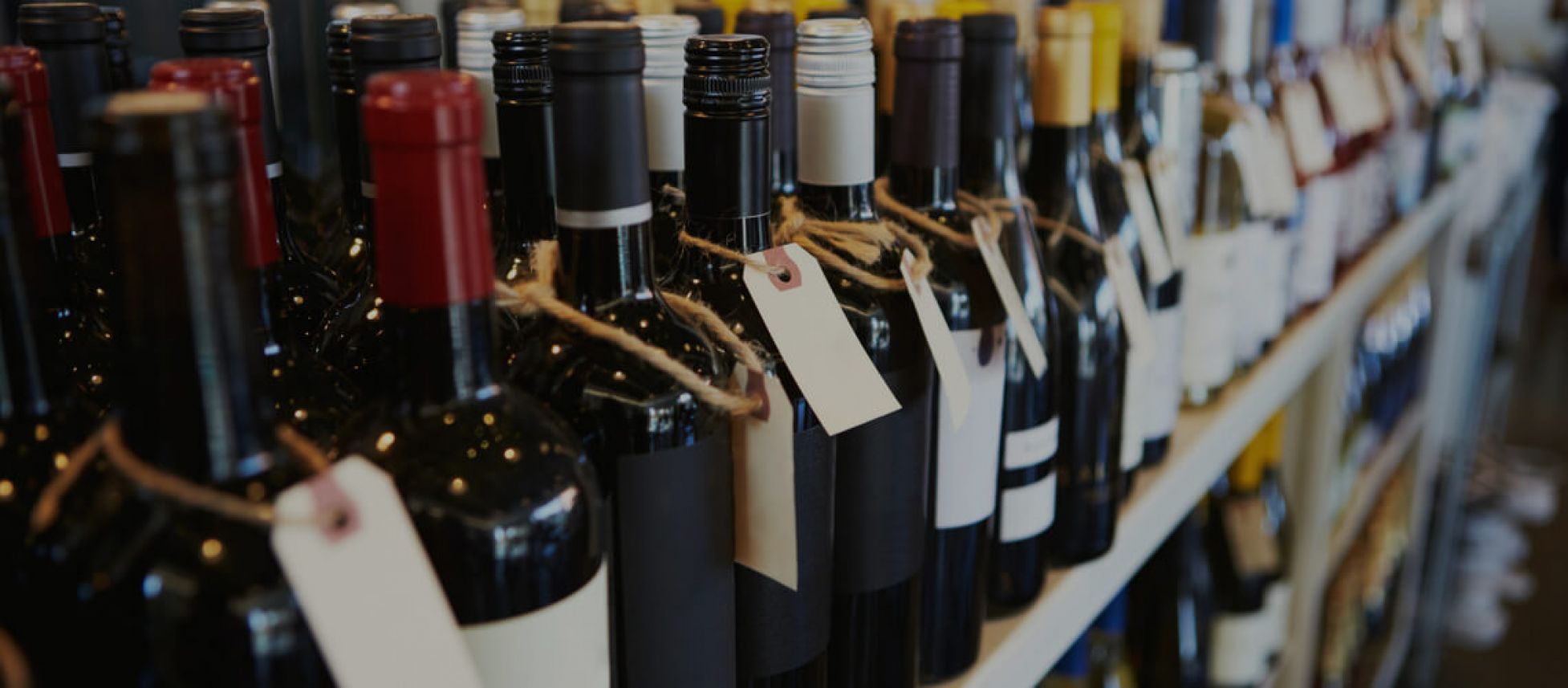 As the private label wine trend continues to gain momentum, an increasing number of retailers are expanding their wine selections.
02/07/2018
They are often racking up awards in the process, as well as generating significant media buzz for the quality and diversity of their wines. Here's a brief look at 10 leading private label wines from some of the nation's top retailers.
Costco: Kirkland Signature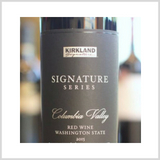 The Kirkland name is now synonymous with high-quality private label wines at a variety of different prices points, ranging from $6 to $24 per bottle. In fact, Costco offers so many different types of wines under its Kirkland Signature brand that a separate blog - the Costco Wine Blog - now tracks the store's latest new offerings. Among the Kirkland wines of note, there is a 2016 Russian River Pinot Noir, a Cotes de Provence Rose and even a Super Tuscan blend known as Toscana. Costco released its first Kirkland wines in 2003, and they have been an immediate hit with consumers ever since.
Trader Joe's: Charles Shaw, Coastal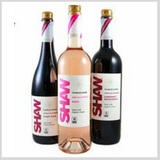 The one private label brand wine that nearly everyone has heard of is Charles Shaw, which usually goes by the moniker "Two-Buck Chuck." When the wine first appeared, it retailed at the then-unbelievable price of just $1.99. Depending on where you live, the price might be slightly higher (for example, Manhattan residents typically pay $2.99) - but it's still the most affordable private label wine you will find anywhere. In fact, business magazines have done mini-case studies on the Charles Shaw wine brand, trying to figure out how Trader Joe's manages to keep the price below $2 a bottle. There's a lot of hidden cost cutting involved, including using lighter bottles and cartons than elsewhere in the industry in order to cut down on shipping costs. Trader Joe's also sources its wines from the San Joaquin Valley, and not from Napa or Sonoma. However, Charles Shaw is not the only private label brand wine at Trader Joe's. As you move up from the low-end to the premium end, there's Coastal (priced around $4.99 per bottle), Petit Reserve, Reserve and Grand Reserve (priced at $12.99+).
Whole Foods: Animist, Criterion, Wine Farmer and Songbird Cellar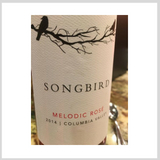 Whole Foods is unique in that it has a range of private label brands at a variety of price points. Moreover, Whole Foods is the only national grocer to employ a Master Sommelier. Despite all this, you might not even know that you are buying a private label wine from Whole Foods. The four best-known private label brands from Whole Foods are Animist, Criterion, Wine Farmer and Songbird Cellars. Each of these private label brands has a unique market positioning. For example, Whole Food's Criterion wines are expressive of a certain terroir from a very specific region. Thus, if you've been wondering what a Malbec from Argentina is supposed to taste like (or a Syrah from Australia or a Sauvignon Blanc from New Zealand), Whole Foods has created a Criterion wine specifically for that region.
Kroger: Acronym and Parker's Estate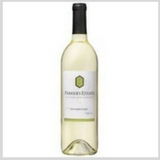 Kroger, too, has more than one private label for its wines. Acronym is for "full-flavored" and "fruit-forward" California wines, including a Red Blend, Cabernet Sauvignon, Pinot Noir, and Shadow Dark Red Blend (a mix of tastes and notes including black cherry, blackberry and cocoa). And then there's Parker's Estate, which is described as a line of "handcrafted California classics." Unlike other retailers, which may only advertise that their wines are from California, Parker's Estate goes one step further and proudly announces that all of its wines are from Sonoma.
Target: California Roots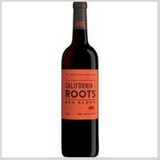 Target made headlines in August 2017 when it officially launched its private label brand called California Roots. The idea at launch was to offer 5 different bottles at $5 each at more than 1,100 Target stores nationwide. Target has always been known for its distinctive branding, and these private label wines use some very distinctive labeling and color to stand out on the shelf. The California Roots Cabernet Sauvignon, for example, comes with a violet purple label and a small image of a California bear. In addition to the Cabernet Sauvignon, Target offers a Chardonnay, Rose, Moscato, Pinot Grigio and Red Blend.
Aldi: Broken Clouds, 30 Miles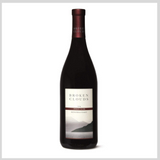 Aldi is a German discount retailer that has made a big name for itself with an extensive collection of private label wines. The main website for Aldi wine proudly announces the Aldi Wine Cellar, and offers a slickly-produced video on "how to pick a delicious wine." Wines are further organized in a number of easy categories - like red, white, rose, and sparkling - so you don't even have to know much about wine to get started. Aldi also has a special category of award-winning wines, and some of them are truly spectacular. For example, the 30 Miles Cabernet Sauvignon from Napa Valley has received an 88-point wine score, while a Broken Clouds Pinot Noir from Sonoma has been awarded 85 points. Aldi also features a "Wine of the Month" club for wine drinkers to get the very best selections.
---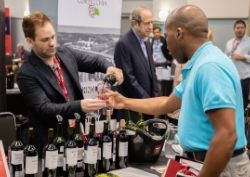 Lidl: Bottle Note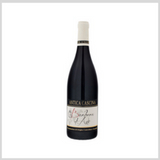 Lidl is another German discount retailer that recently opened its first stores in the United States in 2017. Lidl now operates stores in New Jersey, North Carolina, South Carolina, Virginia, Delaware and Georgia. Lidl offers wines in 5 easy categories: red, white, rose, sparkling and "award-winning." Over 100 Lidl wines have won over 200 awards, and some of them are truly distinctive. For example, Lidl Bottle Notes wines (Moscato, Chardonnay and Sauvignon Blanc) have won Gold medals in competition. Lidl even has its own hashtag - #SipAround - so that you can track their private label wines on social media.
Sam's Club: Member's Mark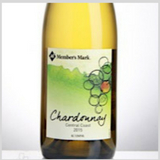 In November 2017, Sam's Club announced that it was expanding its private label wine offerings for the holiday season. Among those that it highlighted were a Riesling from Mosel, Germany; a Chardonnay from California's Central Coast; a Cabernet Sauvignon from California's Central Coast; and a Prosecco from Italy. The store's private label wine brand, Member's Mark, is all about offering "delicious, quality, affordable wines."
New Seasons Market: Overjoy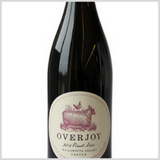 New Seasons Market officially trademarked the Overjoy name in 2017 for all of its alcoholic beverages and wines (with the exception of beer). The name "Overjoy" is actually a clever wink and nod to William Overton and Asa Lovejoy, the original founders of the city of Portland, Oregon. That's no coincidence since New Seasons Market is based in Portland and features Oregon wines as part of its Overjoy offerings. The first Overjoy Pinot Noir wines were produced by Ayres Vineyard, while the current Overjoy Pinot Noir wines are from Apolloni Vineyards.
Hyatt Hotels & Resorts: Canvas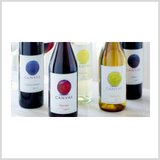 Back in 2007, Hyatt Hotels & Resorts partnered with Michael Mondavi's Folio Wine Partners in Napa, and the collaboration has been a smashing success since then. In fact, the website for Canvas wines comes with a special introduction from Michael Mondavi himself. Currently, Canvas wines include several California wines (e.g. a $20 Chardonnay and a $20 Merlot), as well as a Blanc de Blancs from the Veneto region in Italy, and a Pinot Grigio from Veneto as well. If you're traveling and staying at a Hyatt hotel anywhere in the nation, look for Canvas wines on the wine list of the house restaurant. As can be seen, momentum around private label wines continues to build. There's plenty of activity at the low end, such as the 2017 introduction of $5 wines from Target and the continued market entry of the discount German retailers Lidl and Aldi. But perhaps more impressively, there has also been increasing premiumization in the market as well, as represented by several retailers creating a different label and price tiers. Even Trader Joe's - which gave the world a $2 wine - is moving up-market. You can now pick up a Trader Joe's Grand Reserve wine and expect to pay close to $15 per bottle. In 2018-2019, look for more of the same, as wine consumers continue to show remarkable loyalty to these private label wine brands from the nation's top retailers.
2024 Exhibitor registration is now open. Get in early at the lowest price and select your table first. See exhibitor pricing.