The Revival of Rye: Alan Kennedy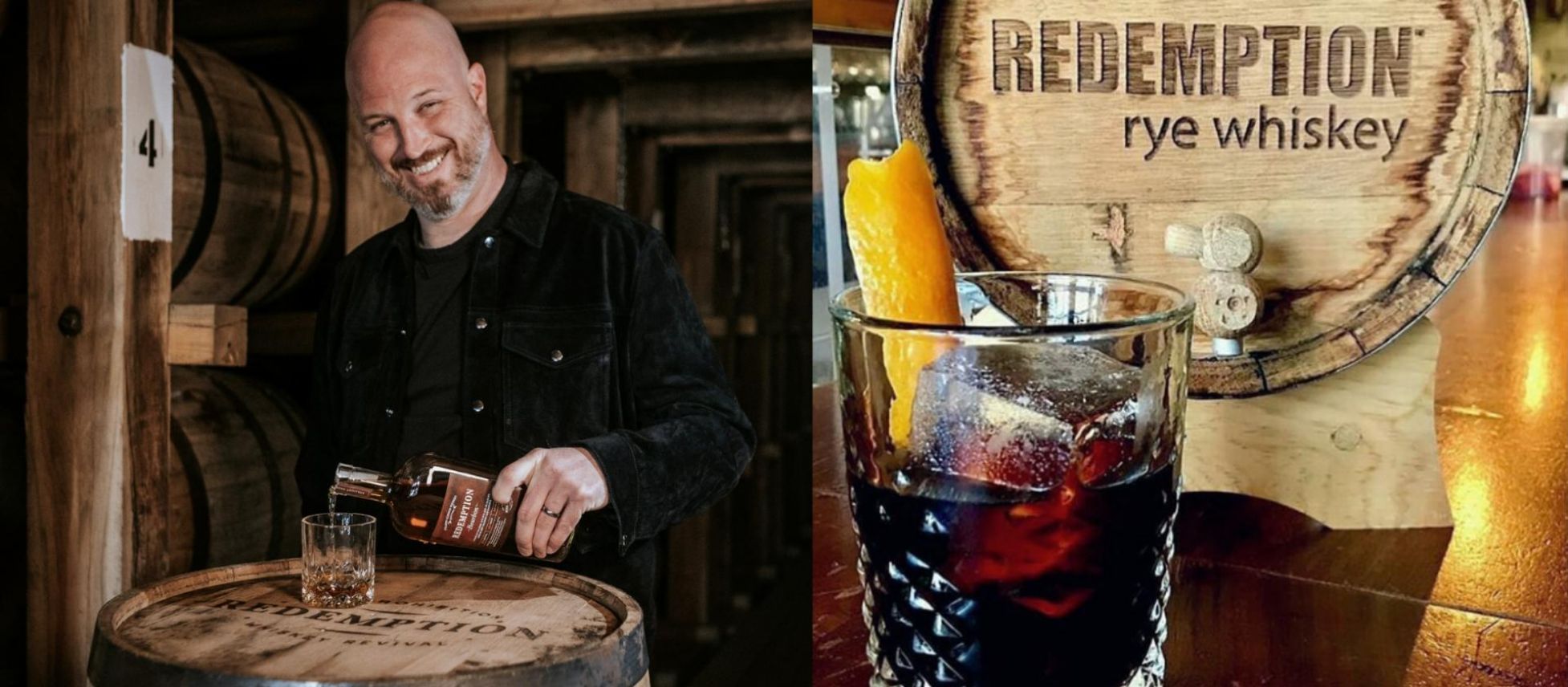 As Alan Kennedy takes the helm as Master Blender at Redemption Whiskey, we can only wait and watch for some exciting things to come
11/07/2023
Combining his two decades of blending experience with Redemption's innovative techniques, Alan Kennedy is here to do something special at Redemption.
Alan, how did you end up in the spirits industry and work your way up to becoming a Master Blender?
I started my career as a pastry chef after attending culinary school at the Art Institute of Atlanta. My background in food brought me into the restaurant world, where I started learning more about wine and spirits, which then led me to become a sommelier. Craving more freedom to experiment and innovate, I began consulting with a number of spirits brands on everything from the liquid itself to their marketing approach. Through this experience, I met and learned from many inspirational distillers and blenders, which shaped me into becoming one of the youngest up-and-coming Master Blenders on the Kentucky Bourbon Trail.
What does being a Master Blender involve?
My role as Redemption Whiskey Master Blender starts long before our whiskey is made and continues far beyond the final product. From working with the distillery team to ensure we are using the best quality ingredients, to checking the barrels throughout the aging process and developing intentionally blended spirits with unique characteristics, I'm involved every step of the way. As a Master Blender, my ultimate goal is to not only create a product that everyone can enjoy but appreciate the craft of making it.
What is the special touch that you bring to Redemption Whiskey?
I lead with and take inspiration from, my sense memory. Which, to me, is the feeling I get on a hot summer day in Kentucky or the smell of baking spices that takes me back to my grandma's kitchen during the holidays. My sense memory guides me to the flavor profile that I want to achieve. It's when that memory feels fully represented in the liquid that I know I've created something unique.
Tell us more about your new position with Redemption Whiskey, your view of things as you begin working there, and how you plan on doing things here. Are there any changes that you may bring in?
I've always been a fan of Redemption and was really drawn to the brand when they released their Sur Lee Straight Rye Whiskey. Sur Lee was, and still is, a first-of-its-kind whiskey inspired by the French sur lie winemaking process. This expression opened my eyes to the possibilities of what rye whiskey can be.
As Redemption's new Master Blender, I am excited to be at the core of this type of innovation and find new ways to restore whiskeys to pre-Prohibition prominence, while continuing to create our well-established expressions. The team here is amazing, and I'm looking forward to the journey ahead.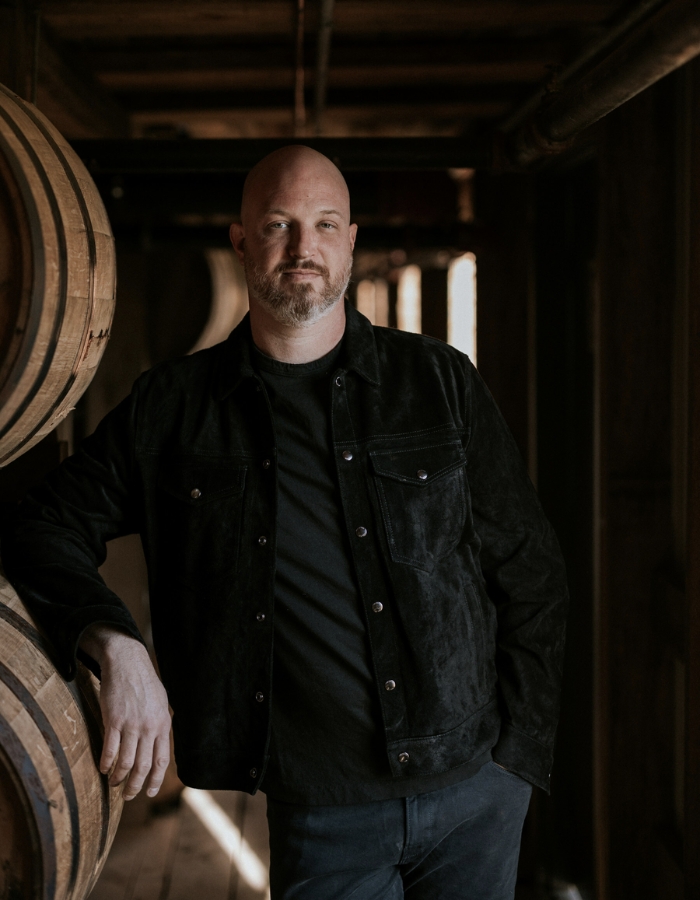 Take us through your process of blending.
While the technical aspect of whiskey-making is extremely important, it's just as important to create whiskeys that have "soul." I find inspiration in capturing specific moments and senses – such as the feeling of sitting on a porch in the summer heat or being with your family during the holidays – and recreating those memories with nuanced blends and taste profiles.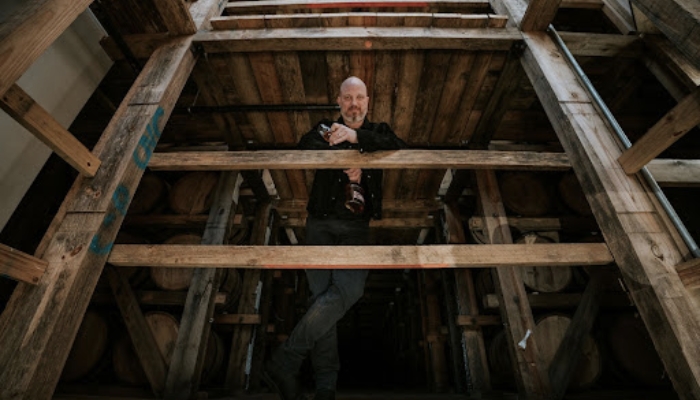 How do you create complexity in the fermentation stage?
The complexity starts with quality control and maintaining relationships with the farmers and farms we partner with to source our grains. In my role, I follow the entire journey from grain to glass. This is to ensure that we develop delicious aromas and flavors that are consistent year-over-year. Along with fermentation, maturation, and blending play the largest role in delivering complex and balanced whiskeys.
What are the biggest challenges you face right now?
Time is the greatest challenge for any Master Blender, whether it involves the maturation process, limitations on resources and services, or the necessary duration to craft, age, and blend exceptional whiskey. At Redemption, we don't cut corners or rush the process. We maintain an unwavering dedication to allowing the whiskey to truly transform into something extraordinary.
What are some new things you will be trying at Redemption?
I'm not able to share exactly what we have in the pipeline, but I'm looking forward to sharing Redemption's future innovations with our fans when the time comes.
[[relatedPurchasesItems-62]]
What steps are taken at Redemption to become more sustainable?
One notable aspect is our commitment to giving barrels a second life after they have fulfilled their role in aging our whiskey. By repurposing these barrels, we actively reduce waste and contribute to a more sustainable production process.
If you had to give a quick elevator pitch on why an account should bring in your product for its consumers, what would it be?
Whether you're a novice whiskey drinker or a bourbon connoisseur, our portfolio has an array of offerings that will excite you. At Redemption, our goal is to create a versatile range of rye whiskeys so that everyone can enjoy the spirit in some way, shape, or form.
What is your favorite part of working at the distillery?
My favorite part about working with Redemption is overseeing the entire journey of our whiskey production, spanning from the selection of grains, through the process of fermentation and distillation, to the meticulous aging and blending, and finally the bottling stage. The craftsmanship and artistry involved in creating our whiskeys continuously provide me with deep satisfaction and pride for what we're putting out into the world.
What achievements are you most proud of in your career?
There are many moments that I'm proud of throughout my career -- if I had to pinpoint one achievement, I'm most proud of creating a whiskey that I can share with my dad and know he'll enjoy it as much as I do.
What's your advice for someone who's looking to become a distiller?
It's essential to define your own reasons for choosing to become a blender or distiller -- discover your passion, think about what inspires and drives you, and then stay committed to your vision.
I'd also encourage every aspiring blender or distiller to find a mentor who challenges, champions, and supports you while giving you the freedom to take risks to carve your own path in fulfilling your dreams.
What do you think will be the next big thing in the whisky industry?
The whiskey category is just starting to scratch the surface of how innovative we can be. While possibilities are endless, I think we can expect to see even more unique blending processes and whiskey variations enter the category.
What is your favorite music and what drink goes with it?
I'm a big fan of punk -- it reminds me of old-school country music in that the lyrics teach you life lessons. And I can't think of what would pair more perfectly with that notion than an Old Fashioned -- like the music, the drink is smooth, yet gritty, and has a powerful presence.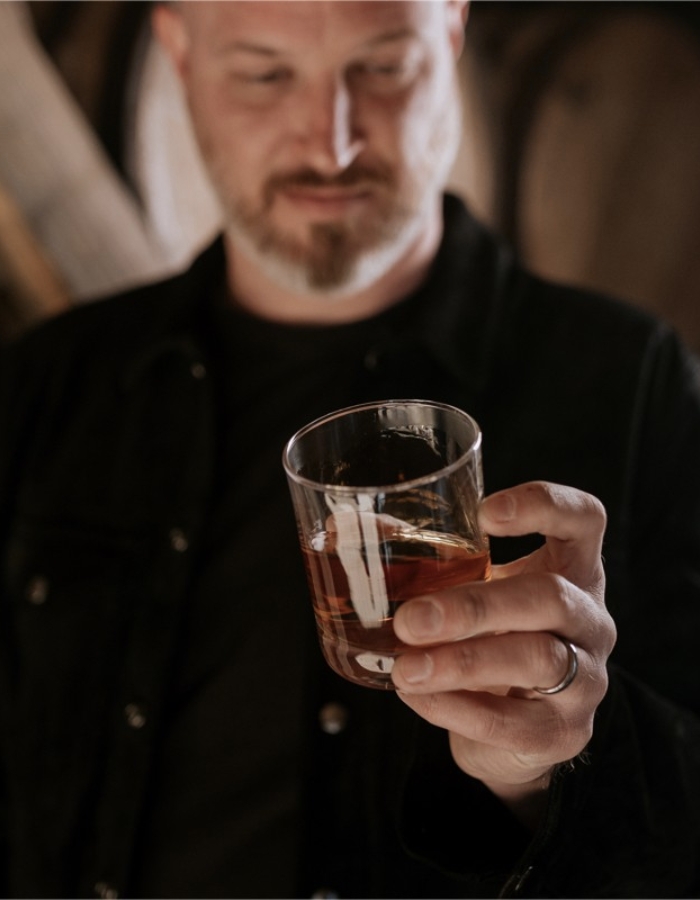 I also enjoy listening to hip-hop and have a strong appreciation for the layers that go into making a song or album because it's much like making a complex whiskey. The Bees Knees is a great complement to the genre because the cocktail brings out the deep amber tones of the whiskey, with a touch of honey and sweetness for overall complexity.
In conversation with Malvika Patel, Editor and VP, Beverage Trade Network
2024 Exhibitor registration is now open. Get in early at the lowest price and select your table first. See exhibitor pricing.