"Private Label and Control Label Programs are a Natural Extension of our Business," Says Rebecca.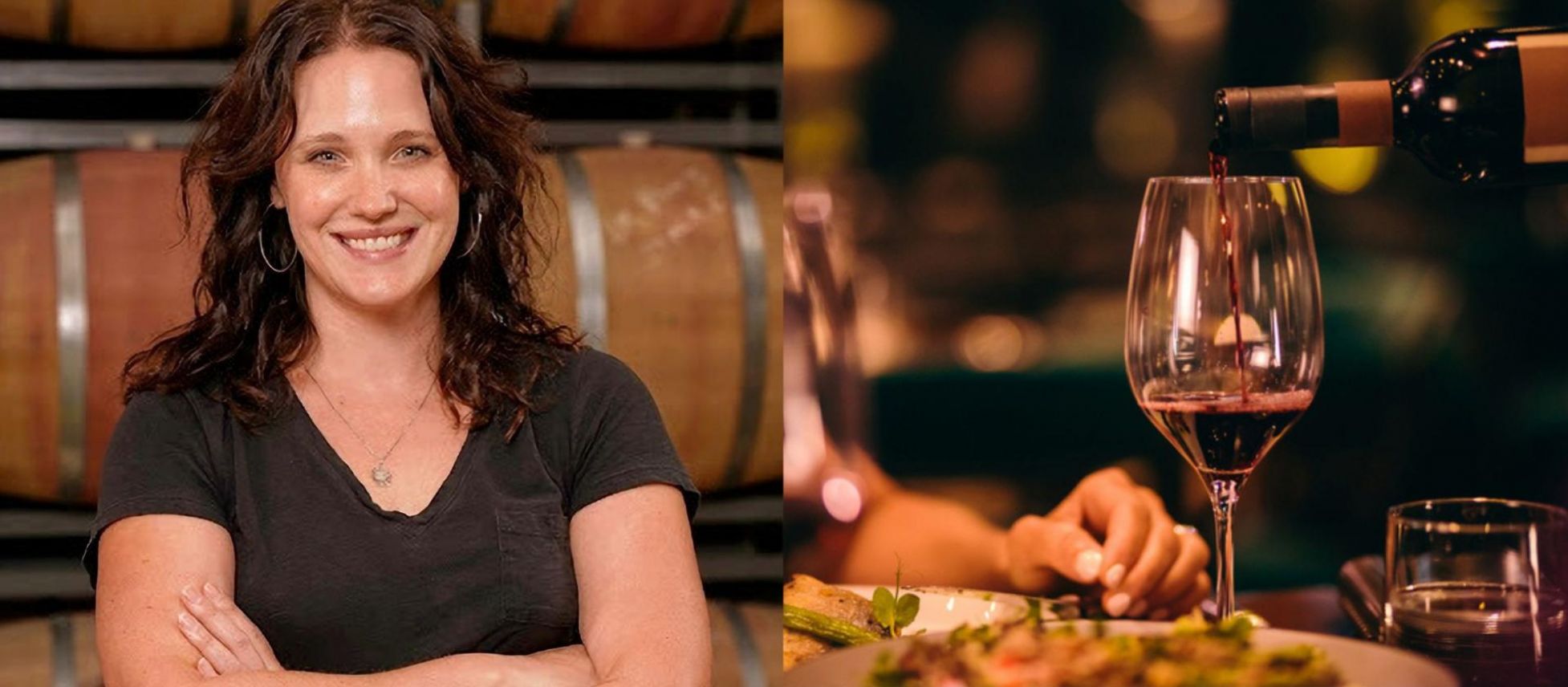 Rebecca De Kleine, General Manager & Director of Winemaking at Four Feathers Wine Services, talks about Four Feathers Studio programs, grape marketplace, wine refinement & private label services.
28/09/2022
Rebecca is an accomplished winemaker with a track record of success in the Washington wine industry. She presently holds the positions of president of the Washington Wine Technical Group and director of the Washington Winegrowers, the leading viticulture association in the state.
Tell us about Four Feather Wine Services. What was the inspiration behind starting it?
Four Feathers Wine Services started in 2012 when we saw an opportunity to diversify our business portfolio to include a wine production and packaging facility. At the time, we farmed and sold wine grapes to wineries across the Pacific Northwest. We recognized the untapped potential for using our own grapes to produce wines for clients across the United States.
This business decision coincided with the rapid growth of Washington State's multi-billion dollar wine industry.
Today, Four Feathers Wine Services is a vertically integrated, family-owned winemaking company that farms 3,500 acres of wine grapes and makes and packages custom premium wines for nearly 300 clients nationwide at our state-of-the-art facilities in Prosser, Washington.
We manage the process of custom winemaking from vine to bottle, in small lots or at scale, depending on the needs of each client. In addition to turnkey winemaking for still and sparkling wines, we offer a full range of services, including packaging, shipping and logistics, grape sales, wine refinement and beverage innovation, and private label and control label programs.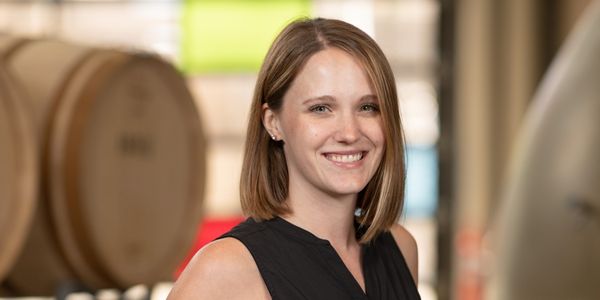 Image: Rebecca De Kleine
The beginning of this year saw the launch of Studio by Four Feathers Wine Services, a novel "winery within a winery" program created to create elevated, high-tier bulk wines at scale. Can you tell us more about it?
Our Studio is a visionary approach to crafting custom bulk wines for wineries looking to do boutique, high-tier programs. Over the past few years, customers increasingly asked for a higher level of premium bulk wines. Additionally, more and more consumers are demanding exceptional wines at approachable prices.
[[relatedPurchasesItems-49]]
The studio delivers on both accounts. It enables us to offer clients vineyard-designate, barrel-aged wines from the very best blocks of our estate vineyards. The blocks are intentionally farmed for Studio, and the wines are made to meet the needs of clients and their customers.
Through Studio, we provide consistent, high-tier sourcing, lots of blending options, and the complexity and quality of a sophisticated barrel program without the associated work, management, and costs.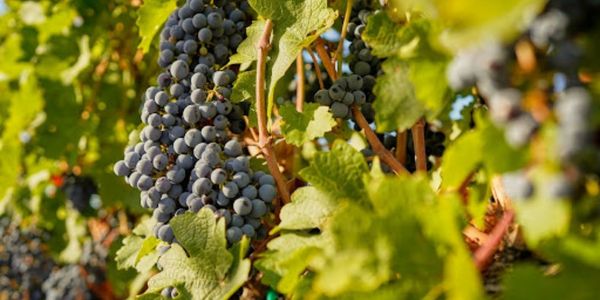 Four Feathers Grapevines
This year Four Feathers has also launched the grape marketplace and private label services. Can you give us a little brief on that?
Innovation and advancement are built into our DNA at Four Feathers Wine Services. We're not content with the status quo and constantly look for ways to improve our business and provide customers with new products and services.
That philosophy led to the introduction of Grape Marketplace and our Private Label services earlier this year and the launch of our sparkling wine program in early 2023.
Grape Marketplace enables wineries of all sizes to purchase the exceptional fruit grown by our viticulture team. Clients select from our 3,500 acres of wine grapes in our five estate vineyards in some of the finest terroirs in Washington State.
This diversity in terroir and growing conditions offers clients a dazzling array of options that help them achieve their visions for their wines.
Private label and control label programs are a natural extension of our business. The category is on fire across the board and is estimated to be 10 percent of the total U.S. wine market.
These two programs provide clients with turnkey solutions that quickly and easily bring exclusive wines and beverage brands to market. Our team delivers end-to-end support for these programs, including procurement, logistics, sales, compliance, and marketing, to make the process of developing private and control label brands as frictionless as possible.
How do you intend to solve challenging packaging and shipping issues such as formula submissions, COLA compliance, material procurement, and logistics, and provide ultimate consumer convenience?
Four Feathers Wine Services has a dedicated staff with nearly six decades of experience in compliance, logistics, and procurement. Because we know the industry intimately, we can anticipate questions and provide answers that help our clients navigate these tricky and complicated processes.
Over time, we have built and maintained exclusive relationships within the shipping industry that enable us to deliver the best possible pricing for our clients. Our deep experience and unique resources drive value and cost savings for our clients.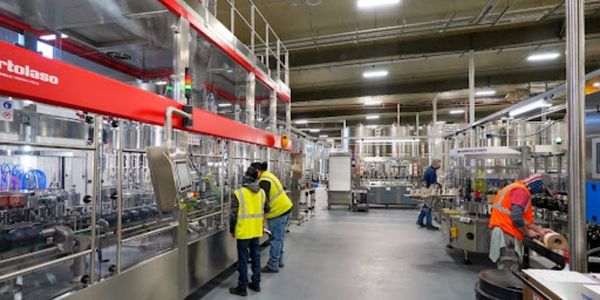 Four Feathers Wine Services Bottling Line
Can you tell us about your wine refinement services?
We have a dedicated team focused on wine refinement and beverage innovation. By leveraging our industry-leading technology and experienced staff, we can help clients overcome complicated winemaking challenges.
We have invested in state-of-the-art technology, including one of the few Advanced Targeted Filtration systems (ATF) in the United States. This equipment enables us to target and remediate common issues that can arise in winemaking, including smoke taint, frost taint, and other potential problems.
We also create products to support our clients' needs for improving their wines when necessary, such as Intensify by Four Feathers. This natural wine additive, made from 100 percent Columbia Valley vinifera grapes, helps build color intensity, depth, and complexity in finished wines.
How does Four Feathers Wine Services focus on sustainability while creating wine for its customers?
Sustainability is important for our clients, and we've made a powerful commitment to sustainable practices at Four Feathers Wine Services. Retailers are looking for validation of sustainability from unbiased third parties because consumers, particularly millennial consumers, are increasingly loyal to brands that support sustainability.
We are the largest grower participating in Sustainable WA, Washington State's first certified sustainability program, and all five of our estate vineyards are certified sustainable. This commitment is important to us for the future of our industry and important to our winery clients that are looking to support environmentally sound, socially equitable, and economically viable initiatives in their winemaking and products.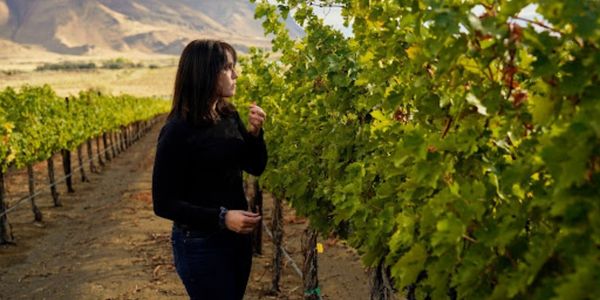 Rebecca De Kleine at the Four Feathers Vineyard
Where do you see Four Feather Wine Services in the upcoming five years? Are there any objectives and plans for growth?
We have several exciting new projects in the pipeline at Four Feathers Wine Services, in addition to our recently launched Grape Marketplace and Private Label program.
In early 2023, we will offer custom sparkling wines made using the traditional Methode Champenoise. We will be a true grower champagne house, one of the few in the Pacific Northwest, making vineyard-designate, artisan sparkling wines with grapes sourced from our estate vineyards.
We will continue to diversify our fruit and wine offerings. Our viticulture team is expanding our Cabernet Sauvignon plantings in different sites as well as planting more unique grape varietals with the goal of offering our winery clients a full spice cabinet for their projects.
And our beverage innovation team is working closely with clients to expand our offerings in wine-based beverages, low- and no-alcohol products, and ciders. All of these sectors are projected to grow, and we will be there to grow along with them.
Header Image: Rebecca De Kleine
Interviewed By Aakriti Rawat, Beverage Trade Network
2024 Exhibitor registration is now open. Get in early at the lowest price and select your table first. See exhibitor pricing.