Meet the minds behind Vinesleuth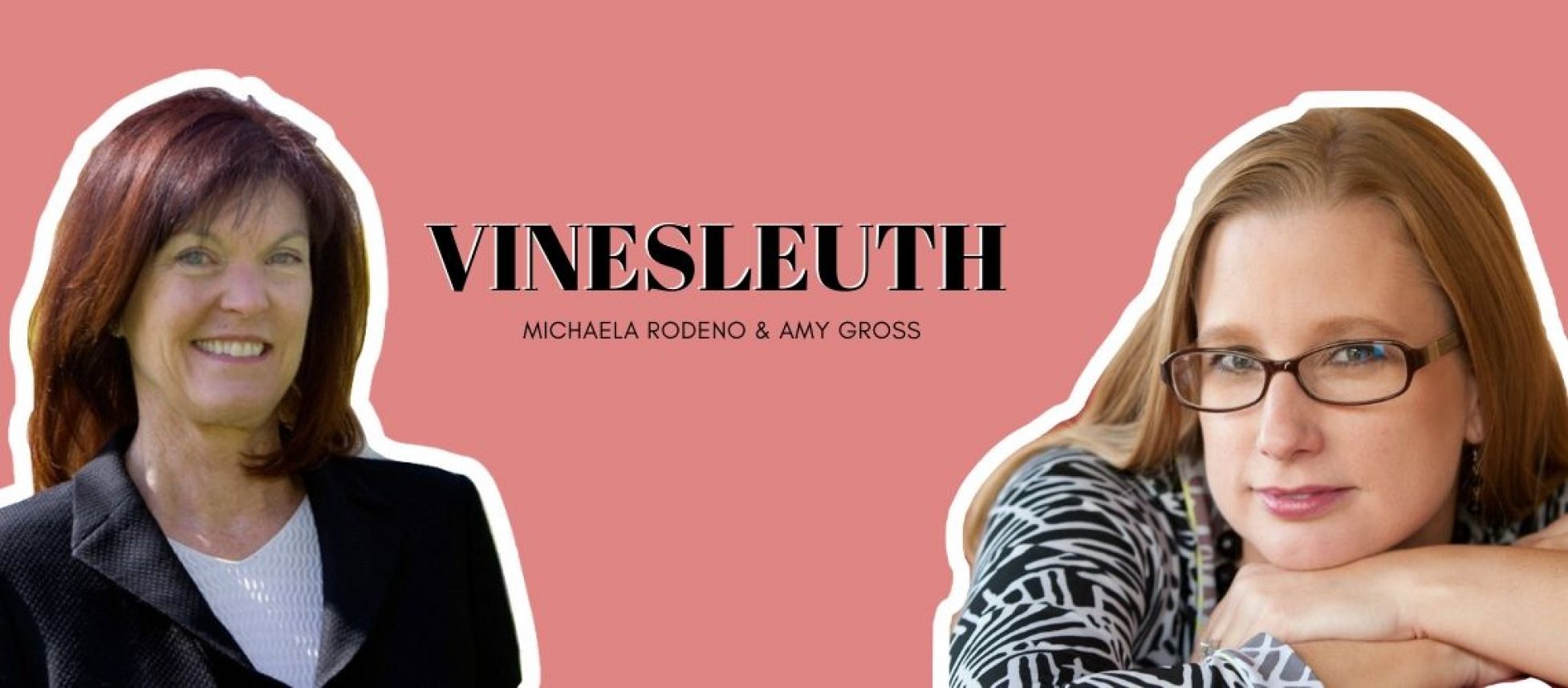 Hear from Amy Gross - Founder of Vinesleuth, and Michaela Rodeno - Advisor at Vinesleuth.
27/11/2019
Wine and technology merging has taken a turn and completely changed the wine industry, and is still doing so.
Brilliant minds are innovating technology which is making the wine industry an easier and better space to delve into. Whether it's production, marketing, or even education - technology is definitely taking the wine industry far ahead.
In conversation with our Editor in Chief are Amy Gross and Michaela Rodeno from Vinesleuth. Two brilliant minds who are building the wine industry day by day with technology.
Gross is the founder of Vinesleuth, and Rodeno is her advisor. Together, they make a great team - and are evolving the wine industry in their own way.
Tell us about Vinesleuth. What exactly is Vinesleuth?
Amy: VineSleuth builds easy-to use, flavor-based interactive menus for bars, restaurants and retailers which can be used online, on site or in apps, to help everyone find the drinks they will like most, personally. Plus, the menus help guests understand the flavor components of their favorite drinks in a super-simple, fun way.
On the flip side, the data collected, paired with VineSleuth's killer machine learning and analytics, help businesses determine what products to offer next-- both to an individual and to a market. This technology enables personalized marketing, trend prediction and gives every user confidence to try something new, knowing they will enjoy it.
[[relatedPurchasesItems-49]]
What was your inspiration behind creating Vinesleuth?
Amy: I visited Napa on vacation with my husband and 2 other couples. I noticed we all liked the wines differently and wanted to find an easy way to determine what I might like most, without having to taste (and buy) things I wouldn't enjoy. I searched for an app to help and couldn't find one. All I could find were tasting notes, which were inconsistent, and scores, which I felt were very opinion-based.
I started to realize I wasn't the only one looking for such a tool and so I got to work building one.
Tell us a little bit about both of you and how you started working together
Michaela: As I recall, I met Amy five years ago when we were assigned to the same judging panel at the California State Fair Wine Competition. She told me about her budding venture, which I thought was exciting and told her so. The following year we reconnected at the Women for WineSense bi-annual national conference. We were all having a fine time at the closing party, and when Amy gave me an update on VineSleuth I offered to help if I could. She took me up on it.
Amy: I was thrilled to be assigned to judge with Michaela at the California State Fair back then and was really impressed by her. I knew a touch about her experience in the wine industry..... With Domaine Chandon, St. Supery, founding Women for Winesense with a team, and her own boutique winery, Villa Ragazzi. (Her book, From Bubbles to Boardrooms, tells of these stories. There is a lot to be learned from those pages… And getting to reach out and seek advice from a woman like Michaela who was a true trailblazer in wine in the US, woman or not, is such an incredible privilege.)
Michaela's experience and approach to business have been fantastic for VineSleuth. She helps me think through things from different lenses and offers perspective I don't see on my own. She also keeps me focused— or does her best to do so, when I tend to want to explore every option.
How did you get started?
Amy: First I spent time learning about wine and what was out there to help guide choice by launching a wine blog and writing about wine. In growing my wine blog, I met a group of winery owners and winemakers in the Finger Lakes of New York who introduced me to a Anna Katharine Mansfield, a sensory scientist at Cornell University. I recruited her to join my team, along with a handful of winemakers and an applied mathematician. Together we worked to build a unique tasting methodology using a human panel which enables us to produce objective flavor data on every single beverage in our database. (Cornell's studies showed us that human perception cannot always be measured well in lab tests. This is why we went with a human, sensory approach.) Next we went from there to build a learning algorithm, tested it, applied for patents and we were off to the races!
What made you think "this is definitely going to work"
Amy: The first time we saw our learning algorithms return results from our wine data, and could tell it was accurate was very exciting! Next we ran tests with Cornell to check its validity with users on a broader scale and, again, it worked! Being selected to work within IBM Watson's initial ecosystem was another exciting moment of confirmation and now, every launch we do and the feedback we get from those is most definitely confirming!
---
Click here to check out our other innovators who are making a difference in the wine industry
---
While building Vinesleuth and advising, what were some of the challenges you faced?
Michaela: Advising Amy has been nothing but fun for me. She's a very bright, energetic individual who sees opportunity everywhere. She has a real knack for adapting her ideas to perceived needs in the marketplace, and for finding the right partners to help her achieve her goals (IBM spotted her early for their entrepreneurs program). The only real challenge — and it is a challenge, not a problem — is to help her stay focused on
Amy: Any time you are building something disruptive, even though it may ultimately be of major benefit to an industry, you're going to have bumps along the way. Convincing people that VineSleuth technology worked— and that it was not going to keep people stuck in one style of wine was a challenge at first. It's been great to see that change.
Within the first few days of launching our menus at Fox Run Vineyards in the Finger Lakes of NY, I asked a guest about his experience. He explained that he is a red wine drinker, but that menu had put a dry Riesling at the top of his recommended list. He was hesitant, but gave it a try... And ended up buying a bottle of that dry Riesling to take home. I call that a victory!
Where is vinesleuth right now? And what is the future of vinesleuth?
Michaela: Vinesleuth has just raised enough capital to fund the proof of concept of its technology. Amy has lined up retail, winery, and restaurant/bar partners to try her technology on their clients. These success stories will lead to further fundraising and growth (staff, markets, and additional products like cheese, coffee, tea, chocolate - all offering quality and style diversity that technology like VineSleuth can help consumers navigate the offerings).
Amy: Having just raised a round of investment, and secured pilot contracts with great partners, we are moving forward to guide more consumers where they are making wine decisions- in bars, restaurants, wineries and retailers. I'm eager to iterate with our first pilot partners and then begin to not only guide consumers, but guide our clients in repeatedly offering the best user experience they can, as their actions become powered by strong data and data analytics.
Guiding beer and wine consumers to the beverages they will love, and collecting and analyzing the data from that, will not only empower consumers, but it will help guide the industry in terms of marketing and product offering, eliminating waste and creating a better experience for everyone.
And then we tackle spirits, coffee, tea, chocolate…..
Where do you see wine and tech in the future?
Michaela: Wine is a fairly traditional, slow-moving business that is ripe for technological advances. Amy is in the forefront of guiding consumers through complex choices to discover their personal preferences. Her technology could have a major positive impact on the wine market by helping (especially uncertain American) consumers discover the pleasures of wine. Even a small percentage increase in encouraged, emboldened consumers will move the needle - and it could be much bigger than that.
Amy: The beverage alcohol space is steeped in tradition… and, understandably, people have been hesitant to change. But, as technology advances, it is becoming clear that it will not change the beauty of the beverage but, instead, can enhance it in so many ways, whether that be better growing yields, more efficient production and packaging methods and, now, flavor exploration.
McKinsey & Company tells is that personalization lifts revenues by 5-15%. But this has been a hard thing to do in wine, as, until now, there really hasn't been solid data to power learning algorithms such as the ones we built for VineSleuth.
2024 Exhibitor registration is now open. Get in early at the lowest price and select your table first. See exhibitor pricing.