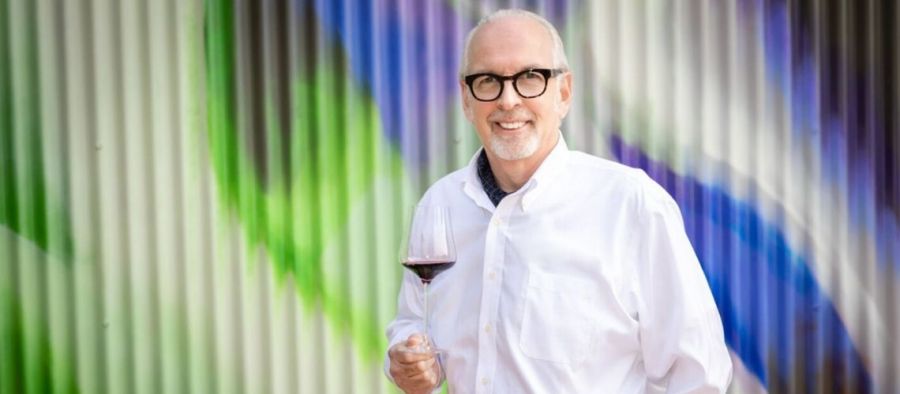 FlyWithWine – Making Wine Travel Easier
Meet Ron Scharman - The Man Behind Making Wine Travel Easier For Everyone.
22/11/2019
Technology is seeping into all the cracks and curves of the world, and the world of wine is no exception. Technology is slowly climbing the grapevine and finding its way into the wine industry.
Tech is making everything easier, be it the wine industry or any other industry you can think of - however there's one sector that a lot of geniuses out there forgot about: Wine Travel.
That's where Ron Scharman, CEO of Astra Digital Marketing and FlyWithWine stepped in with the discovery of the VinGardeValise - to make wine travel easier and better for every wine lover out there.
In a chat with Anna, Editor of IBWSS SF, Scharman dove into the details of how FlyWithWine came to be and where it's going - and of course, his love for the wine.
What is FlyWithWine?
Fly With Wine is a company we built after coming across the VinGardeValise. So basically, Astra Digital Marketing is its parent company, and VinGardeValise falls under the name of Fly With Wine. The VinGardeValise is a fully functional safety case that legally transports wine from one place to another.
It's hard taking wine country to country, but the VinGardeValise is built to make it easier. The case is fully packed with strong material that protects the bottles from moving. Until now, we've had no case of breakage.
What was the inspiration behind the project?
I travel a lot around the world,and bringing wine home is a problem much of the time. There are wines which you can't bring back home, but really want to because of how much you like them, or how their story speaks to you.
So this started when I took a trip to Burgundy during the summer a few years back. During my time there, I fell in love with wines from a winery just outside Beaune, and I just had to bring those wines back home. I was left with only two options - one being to ship back wine to the US illegally, and during the hot summer, or I could pack the wine in cartons myself and make the bottles face the wrath of the baggage handlers at the airport. None of these seemed to be viable options for me.
I mean, we've created space travel, electricity, and have found ways to bring in technology in so many other aspects in our lives, but for some reason we forgot wine travel. So my inspiration behind this project I would say is mostly emotional since I love bringing home a good bottle of wine, especially when I travel - you know it reminds me of the place and the moment I first tasted the wine and the people I was with.
How did you get started?
I found the VinGardeValise while I was travelling - the inventor of the product, Barry Wax, is in New Mexico. So obviously, I loved the product and we got together andFlyWithWine was launched to start marketing it in wine country. Our original plan was to work through concierges and limo companies, which was a complete failure.
So we pivoted to winery tasting rooms to see if the product would work for wine travellers in wine country. We first displayed it in different winery tasting rooms in Napa, and lucky for us, it worked. You know, the product speaks for itself anyway. So more and more wineries and tasting rooms started picking the VinGardeValise up for their guests to be able to take their wines from one place to another in wine country and then on the airplane going home.
We then built our company up, started educating consumers about the product, and eventually bought FlyWithWine delivery vans to bring product to tasting rooms in Napa and Sonoma on a daily basis. And we focused on where the consumer is travelling, the kinds of wine they'll be bringing back home, and how they can bring it back safely and securely using the VinGardeValise.
What were some of the challenges you faced?
Like I said earlier, our original plan was to work with concierges and limos on a referral basis - but that didn't work at all, so that was obviously a challenge - you know brainstorming what we're going to do next because I believed in the product and I wanted to find a way to get it out one way or another.
However, I think the biggest challenge for us was educating the consumer about the product and the fact that it actually existed. It was hard to explain to people why something like this should be put out there in the market - not only for wineries and brands, but also for day-to-day consumers. But the emotion behind it, for all true wine lovers and wine travellers, is what really got everything going.
Where are you right now in the sphere, and what are you looking forward to?
We now have our product featured in almost 250 tasting rooms in California, Oregon, and Washington and also on Amazon in the U.S. and Europe, in addition to ourFlyWithWine website. With over 10,000 winery tasting rooms in North America, we have a long way to go to bring this product to wine travellers everywhere. We also just launched a branch of our company in France to market to winery tasting rooms in Bordeaux and Burgundy. So we have big plans.
What would you say is the future of Tech and Wine together?
Having previously run a wine industry software company, and now Astra, a leading wine industry digital marketing agency, I believe I have a unique perspective on technology and wine. Today, it's all about connecting with consumers where they live, work, and play, on the platforms and devices through which they choose to make their own relationships with brands. In the future, it will be even more so the case. In the next, let's say 10 years, wine consumers are going to change a lot generationally, and connecting with them through relevant technologies will be critical for success.
The wine industry will have to learn to adapt to lower spending by a very open generation who is looking to try something new all the time. So I think that's where technology will come in, be it production, or marketing - technology will help the industry to create and market wines just how the consumers want to receive them.