The Oscars Of Innovation; C.R.A.F.T With Ricky Ford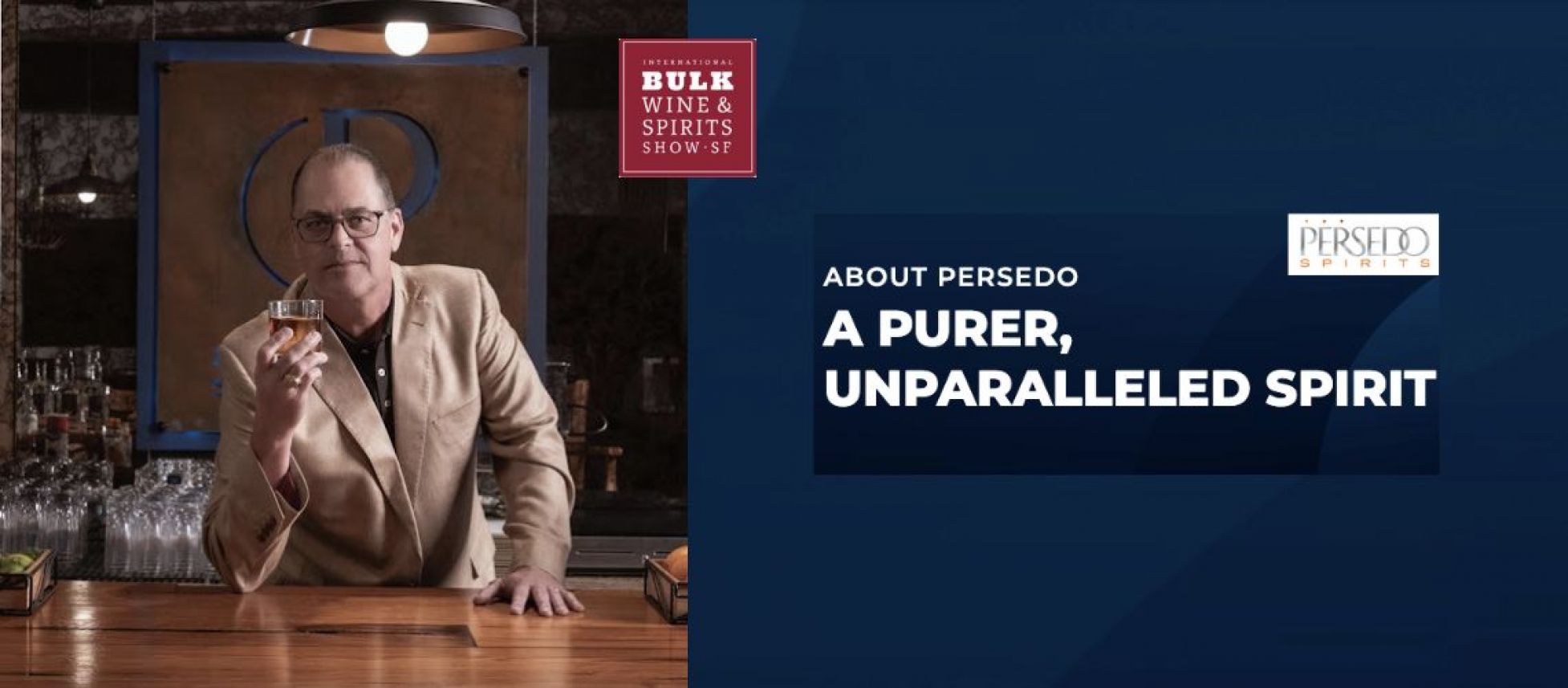 Ricky Ford, President at Persedo Spirits talks about C.R.A.F.T and his journey in developing this state-of-the-art technology which is ready to revolutionize alcohol production. 
23/06/2022
Growing up in Texas, Ricky graduated from Texas A&M in 1985 and is now President of Texas-based company Persedo Spirits. Ricky Ford is an experienced sales leader due to his successful track record in the oil and gas sector as Sr. Vice President Sales and Marketing and Industry Director in companies like Curtiss Wright Corporation and Valv Technologies Inc. He specializes in areas such as negotiations, complex selling, refining, severe service valve solutions for critical applications, and market research. He is also a business development expert with a BBA in Finance from Texas A&M University. Under Ricky's leadership, Persedo is expanding its business and has gained a loyal client base. Ricky will continue to use his expertise and innovative technologies as he leads Persedo into the next stage of enhancing spirits.
[[relatedPurchasesItems-49]]
Tell us about yourself, your background, and how you started your journey with Persedo?
I grew up in Pearland Texas and graduated from Texas A&M in 1985. I spent most of my career in the refinery valve business, selling innovative equipment that addressed specific operational challenges in the delayed coking space. I learned early on the value of bringing disruptive innovation to a well-established industry. In 2001, we partnered with a major US refiner to install our prototype valve in a delayed coker process unit and 20 years later, it is considered the global standard. Initially, we were dissuaded and told it would be impossible to convince major refiners to adopt our solution, but due to our perseverance and the tremendous value of our product, we were able to expand the company to exceed anyone's expectations.
While still employed in my valve endeavors, I took notice of a basic aeration apparatus that my father had constructed years prior for distilled spirits application as a legacy project. His device was effective in imparting a distinct smoothness and palatability to liquor off the shelf. This prototype inspired my quest to create a process in which distilled spirits could be rectified to a quality not yet thought possible and that could be validated by scientific analytics. My first course of action was to determine the specific compounds and congeners that my father's process was removing. In hopes of identifying these undesirables, I contacted the chemistry department at Texas A&M which led me to Dr. Benjamin Mosier, a Ph.D. chemist with extensive experience in microencapsulation and bubble dynamics (and fellow Aggie). Dr. Mosier was a 4-time NASA space science award winner, a contributor to over 50 patents over the course of his career and conveniently had a research lab in Houston for 57 years. Further, Dr. Mosier had some of the very best GC/MS equipment available that was capable of identifying impurities in spirits down to the ppm and ppb. After Dr. Mosier's (Gentle Ben as he is known around Persedo) analysis of the processed spirit, it was determined that while we were successful in removing offensive volatile organic compounds that co-distill and end up in finished spirits product the drawback to this air stripping process was that fact that it lost a significant amount of proof in the process. In 2007, we implemented a research program to refine and optimize a system for removing impurities in distilled spirits that were directly related to the offensive burn, without alcohol loss. We completed our project and wrapped up in mid-2014 and our patents were granted in late 2016. We hired an engineering company to scale up the process which took an additional 2 years. In 2020, we licensed our first distillery and were winners in the prestigious R&D 100 awards, considered "the Oscars of Innovation". We market the process as C.R.A.F.T., which means The Controlled Removal and Finishing Technique.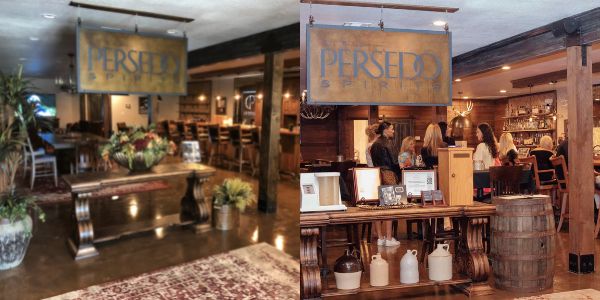 Image: Persedo Tasting Room
Can you give us a rundown on the services Persedo provides?
Technology Licensing & Leasing: We build, install and train distillery personnel on how to use the C.R.A.F.T. finishing equipment. Depending upon the distillery size, our model is to build, install and train, and the distillery pays based on production. We have intentionally structured these leases in a way that the licensee can take advantage of the efficient and cost-effective Persedo technology without making a large CAPEX.
Bulk Spirits - We offer bulk C.R.A.F.T. spirits to distillers who do not yet have the volume or desire to implement an in-house system. In addition to offering competitively priced spirits of unmatched quality to DSPs who typically source from large producers, we offer a suite of value adds in the way of in-house freight, customization in the recipe, proof, or pack size, and lead times well below industry standards.
Co-Packing/Contract Bottling - For non-producing brand owners or distilleries who are currently exceeding their operational capacity we offer contract bottling services. In this arena, we can offer our stock proprietary bulk spirits or a custom formulation that is bottled and delivered to the wholesaler of the brand owner's choice. We offer competitive start-up costs for these services coupled with minimums well below industry standards and guidance from pre-production through sale into distribution.
All of Persedo's services consistently offer premiumization of distilled spirits in an effective and cost-efficient manner that utilizes less energy, creates less waste, and produces a superior product.
What is C.R.A.F.T. technology and how does it work?
C.R.A.F.T. – The Controlled Removal and Finishing Technique, and reflects our deep commitment to spirits technology which respects tradition.
As you know, distillation is a blunt instrument for the separation of desirable and undesirable congeners. We offer a sharper, smarter, scientifically developed tool to minimize, remove and or convert some of those undesirable congeners into a post-distilled spirit. Users of our C.R.A.F.T. system can finish their distilled spirit by making dynamic improvements in taste and aroma which cannot be accomplished with traditional methods alone. This is done in two controlled and precise steps, during which seven process parameters are carefully monitored and managed. In addition, the process parameters are tunable, allowing distillers to decide on final process conditions.
The technology is a new, powerful tool in the hands of master distillers and master blenders which allows them to achieve their creative vision through science.
I like to say we do 3 things very well. We create a softer palate, minimize the offensive burn and enhance the underlying distillate flavors that are there but have been masked by undesirable congeners. In short, we remove the noise and let the spirit sing.
Can C.R.A.F.T. technology be used for soft alcoholic beverages like wine and beer? Why is it not available for bulk wine and beer producers?
While testing and optimization continue for lower alcohol spirits like wine and beer, these pose challenges because of chemistry. The lower polarity of distilled spirits, and the ability of ethanol to serve as a stable vehicle for taste and aroma congeners, control the tenacity toward oily flavors and aromas. Two interferences arise as the water content is increased in beer and wine: emulsions form which hold water-soluble compounds in suspension and make their removal difficult and water consumes ester-producing reactive species critical to the chemistry of the process.
We have had some success with beer and wine, for sulfur removal and overall balance (according to wine-making experts), but challenges like the very low esterification of wine acids remain. This work is ongoing.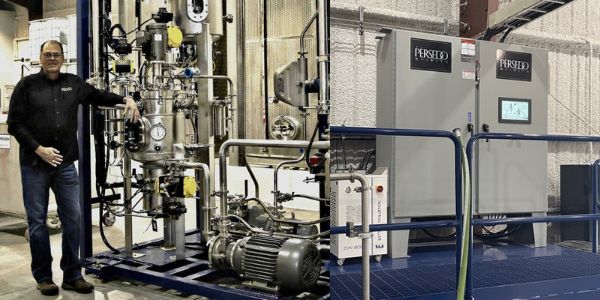 Image: Persedo Polishing Technology
How do you install it in a distillery?
Our licensing and leasing program allows distillers to incorporate the technology into their production or bottling facility. In 2020, we licensed our first distillery, and it is going extremely well. In 2 years, we have had zero downtime, and zero incidents, and are proud to say that we have a loyal client that is beyond satisfied!
Depending upon distillery size, Persedo will build and install a production system that includes a process skid and a fully automated control system. Our systems are highly engineered, meeting all safety standards and best practices of the industry. The footprint is approx. 20' x 20'.
We will work with the distillery to insure they have the proper utilities (electrical, air, etc.) for the area. We have a very detailed C.R.A.F.T. system specification that provides our clients with exactly what is required. We will also work onsite to train distillery personnel on how to operate the automated process and work with distillers to determine the right process settings so as to create exactly what the distiller is looking for. Those process settings become the distiller's recipe. Settings are saved in the PLC and insure accurate and repeatable quality every time.
For most medium-large distillers, we will bear the cost of system production and maintenance (very minimum done quarterly). We are paid a royalty based on production.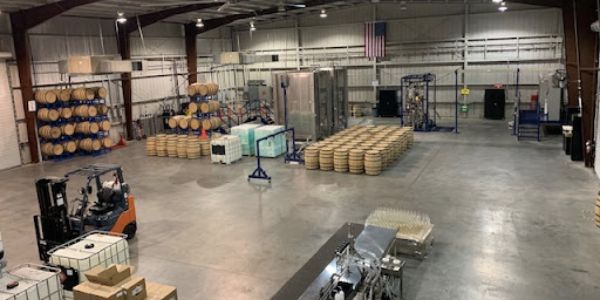 Do you polish the beverages prior to barreling or before bottling? Tell us about the process.
The spirit is gently heated by a few degrees to facilitate removals and conversions. While being vigorously stirred, a very high energy field is created from a rapidly oscillating mechanism while a slight vacuum is applied and one (of two) food-grade gas flows. These energetic waves are sufficiently powerful to cause 1) the temporary disassembly of emulsions, droplets that contain oily congeners 2) a re-distribution of congeners between gases and liquids in the solution, and 3) esterification and other reactions caused by short-lived electron-rich water fragments and flavor and aroma compounds. In the first step, inert gas causes removals to occur (hydrogen bonds have been broken, and certain congeners may be released). In the second step, a reactive gas causes flavorful fruity esters and other desirable compounds to form.
Before barreling:
White whiskey, un-aged rum, Blanco tequila, and other barrel-destined spirits benefit from the "head start" given to the barrel. Fusels are removed and significantly reduced and esters are made.
After barreling:
The process removes undesirable congeners and reveals the spirit as the distiller intended. Delicate flavors and aromas which have been covered up by distractions are "unmasked". Experts have concluded that tannins and polyphenols contributed by the wood during aging are unaffected and often become more distinct and enjoyable.
Note – the process can be used on all distilled spirits, aged or unaged.
What gap is Persedo trying to fill and who are your potential clients?
We are a very cost-effective finishing technique for distilled spirits. We provide a means of eliminating the typical limitations of the chemistry and physics of conventional distillation. We remove compounds the distiller fights to eliminate but instead work with the whole product instead of making deep cuts and by tossing heads and tails which often contain many desirable contributors. We allow distillers to keep more of their carefully designed product and not toss the good stuff out with the heads and tails. In each distilled spirit, we can remove the harsh edges, generate esters in spirits that have spent a limited time in the barrel, and reveal and unmask flavors buried under layers of distractions.
Our clients include distillers wanting to create a new expression that raises the bar for character and quality. We can give white spirits the boost they need going into the barrel, and our clients may also choose to reduce barreling time. We can repair and enhance previously distilled spirits to produce dramatically improved new expressions.
Our process is used cost-effectively by craft distillers on a small or medium scale and is fully scalable to a large-scale distillery. Our clients are distillers or NPDs who want to produce a unique award-winning product at a much-reduced cost in labor and materials.
How does Persedo reduce the cost of production for distillers?
Since the C.R.A.F.T. process is rapidly implemented at only mildly elevated temperatures, energy costs are less than 20% of those for conventional distillation. The safe and fully automated process minimizes labor costs. Natural gas is not used in the process and renewable, green electrical energy can be used, where cost-effective.
Substantial losses of product in heads and tails are eliminated. Finishing previously distilled spirits produce expressions that command a higher retail price and a top-shelf placement. Revenue goals can be met by producing smaller quantities of much higher quality spirit, reducing production costs while eliminating alcohol losses and waste.
The process allows larger amounts of younger, less costly spirits to be used in blending since the process makes them more palatable and less harsh. These can be used at a higher percentage to create a blended product superior to more costly, deeply aged, blends.
Our finishing technique allows distillers to take a spirit they are producing today, and cost-effectively create a new super-premium SKU. Some have chosen to not add a new SKU but to simply include the finishing step as part of their production process.
[[relatedPurchasesItems-33]]
There can be more companies who can try to adopt similar technology as Persedo, how will you stand out?
Persedo technology respects the distilling tradition, and we work closely with master distillers and blenders to increase their ability to realize their own expression. Our technology is flexible, tunable, and scalable and is never a 'one size fits all" solution. We are passionate about making our technology accessible to everyone.
Our strong patent precludes imitators, and we are confident that we will teach competitors to adapt and learn from our patented technology. We expect to expand our technical capabilities through our ongoing research program.
Our process has no connection to rapid or accelerated aging as is done by other distilled spirits tech companies. In the C.R.A.F.T. nothing is imparted on the spirit and the time-honored tradition of barrel aging is highly regarded. Our clients still distill and they still age in barrels. The C.R.A.F.T. process compliments the barrel by giving it a better product to work.
We believe there are no technologies currently or in the pipeline with the decade-long scientific testing and elite engineering which is the basis of our technology. We expect to be the only spirits finishing technology to have won a Process & Prototyping R&D 100 Award, for a long while.
Our technology stands in the company of Oak Ridge National Laboratory, Sandia National Laboratory, National Renewable Energy Laboratory, Idaho National Laboratory, Siemens, Hewlett-Packard, Los Alamos National Laboratory, Rice University, and Lawrence Livermore National Laboratory in this achievement. No competitor today can say that.
The best way to experience what Persedo C.R.A.F.T. can do is simply request a sample before and after. However, we prefer to demonstrate our finishing step on your spirit. All we need is a 1.5L sample to process in our demonstration unit. And, as always, we invite you to our tasting room to see the process firsthand. Bring your spirit and you can see it in action!
Interviewed by Prithvi Nagpal, Editor & Sommelier at Beverage Trade Network
Header Image: Ricky Ford, President at Persedo