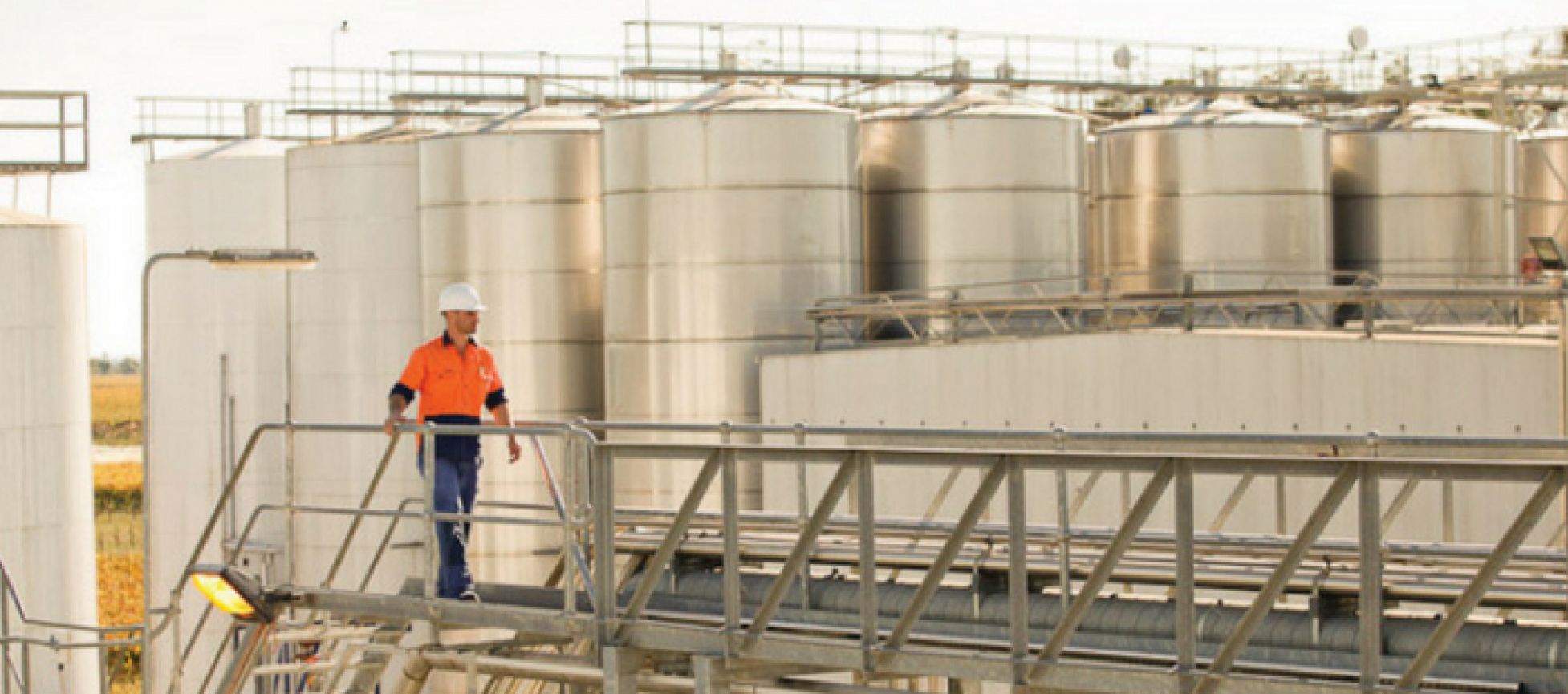 Qualia Wines operates on a business to business strategy to be the lowest possible cost, highest quality, best practice winemaker.
22/06/2018
Qualia Wines is 100% Australian owned and operates a business to business strategy to be the lowest possible cost, highest possible quality, best practice winemaker. Qualia Wines was founded in December 2009 when they acquired the assets of Neqtar Wines, but they can trace their roots back to 1887 to the earliest viticulturalists. Their mission is to be the preferred wine industry partner by delivering excellence in all aspects of their business and exceeding the expectations of their customers, employees and stakeholders. Specialising in pre-vintage made-to-order projects, they supply to customers in 25 countries, including international distributors, supermarkets and brand marketers. They offer a limited release branded wine portfolio and bulk wine. They outsource all non-core, non-winemaking functions so they can offer greater flexibility and superior economy to their customers.
Qualia Wines is proud to be a member of 'Crafted by Mildura', which demonstrates their commitment to supporting local industry, their growers and the environment. They are also one of only a few wine companies where the CEO works hands-on as a winemaker. They are proud to be a stable, debt-free company and have successfully completed their first 5 year plan in 2013, achieving a crush in excess of 50,000 tonnes to rank them in the top ten winemakers in Australia.
Qualia Wines Services

They are arguably Australia's largest provider of specialist wine services and bespoke wines. Working with leading industry suppliers, they deliver a flexible supply chain service. Their wines are supplied to 25 markets around the world. With over 100 years shared practical experience, their highly qualified winemaking team can offer advice regarding wine styles and legislative requirements. They provide assurance through ISO 22000 accreditation (under HACCP) with SAI Global.
BOTTLED WINE SUPPLY
Qualia Wines offer a full bespoke (OEM) service and a limited release branded wine portfolio. Their bottling capacity is 39,600 bottles per line, per shift, per day – that's equivalent to 3,300 dozen per line, per shift, per day. They operate with a high level of quality control, laser etching each bottle with a Julian Code* as it is filled to ensure easy traceability to within one minute of its bottling. Their bottling service is BRC Food Certified. *Julian Code System "L" means lot number. The first digit in the number refers to the year (8 means 2008). The next three digits refer to the day in the year (051 means the bottling date was the 51st day of that year. And the next four digits represent the 24 hour time that the bottle was filled.
BULK WINE SUPPLY
Qualia Wines supply bulk wine to large international and domestic customers. They enjoy preferred supplier status with major supermarkets, leading wine vendors and brand owners. Their range of wine styles cover different regions within Australia at competitive price points.
CONCENTRATE
Annually at Qualia Wines, they produce over 1000 metric tonnes of 68º Brix, heat and cold stable neutral and varietal concentrate. All their concentrates are shipped frozen or refrigerated.
Qualia Wines Winemaking Team
Meet their hardworking and experienced winemaking team who make everything possible at Qualia Wines. Their combined knowledge and practical experience is vital to their wines' quality.
John Pezzaniti CEO and Chief Winemaker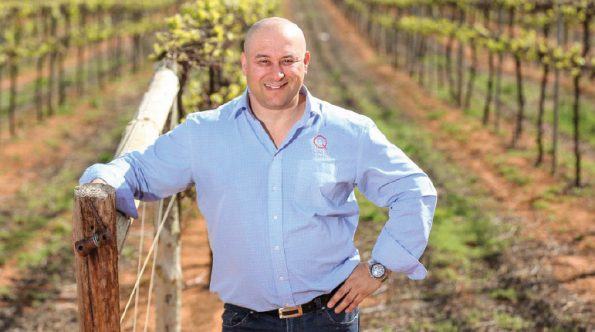 John is the current generation of an Italian/Australian family winemaking tradition that dates back over six generations to the land of his forefathers in Calabria. He completed Applied Science at the Phillip Institute of Technology and Wine Science at Melbourne University before commencing his career as a winemaker. John's first position was a cellar-hand followed by eight years of technical research and development in the local citrus industry. He joined Qualia Wines in 1996.
Gary Compton Senior Winemaker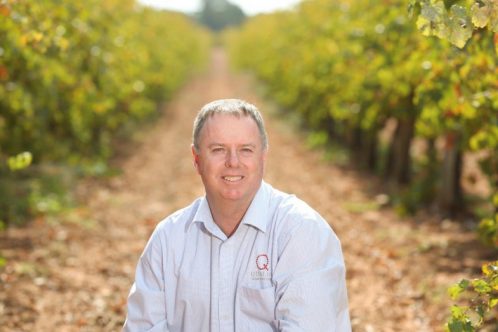 Gary is a "local" having grown up in Red Cliffs in the Sunraysia region only 10 kilometers from Irymple and Qualia Wines where he is the Senior Winemaker – Operations. His first wine industry experience was in 1985 as Winemaker's Assistant at Deakin Estate in Sunraysia. Whilst at Deakin Estate, Gary completed a Wine Science Degree at Charles Sturt University and gained his Winery Cellar Procedures Certificate. In 1996 Gary moved to South Australia's Riverland and during his eight vintages at Kingston Estate, he was appointed Senior Red Winemaker. The quality of the wines made from the Petit Verdot in these inland regions were awarded gold medals at national wine shows but Gary is particularly proud of the two trophies won at the Great Australian Shiraz Challenge.
Elizabeth Richardson Winemaker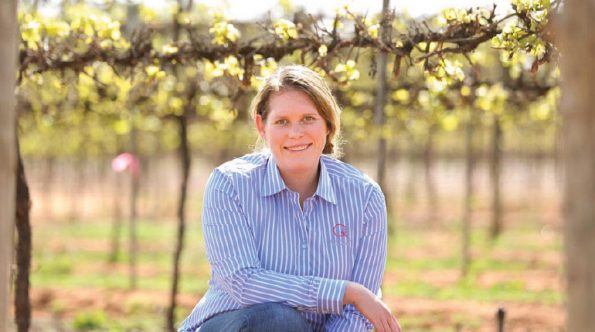 Having completed a Bachelor of Applied Science (Viticulture & Oenology) at Curtin University, Liz's first vintage was at West Cape Howe followed by vintages all over Australia including in the Hunter Valley, Yarra Valley and Tasmania. She accepted a permanent role as Assistant Winemaker at Forest Hill in 2004, followed by a year at Capel Vale as their White Winemaker. Liz said, "It was here in the west that my wines started picking up gold medals. The highlight was a Riesling being chosen for The Prime Ministers Dozen." Liz has been making wine at Qualia since January 2009 and has completed another vintage in Italy as well as graduating the International Course on Piemontese Wines for Industry Professionals.
Greg Walsh Grower Liaison Officer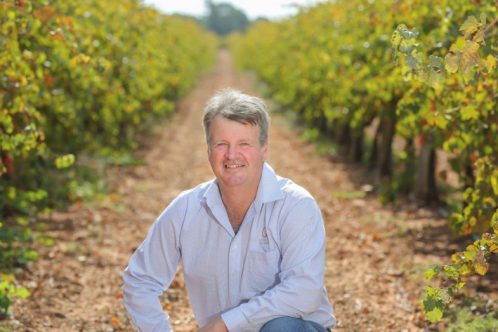 Greg has over 25 years of commercial experience and has worked in agriculture, horticulture, viticulture and winemaking. Greg's family have been involved in the Australian agricultural sector since the 1850's principally in cropping and livestock. Early in his career Greg like many young agriculturalists supplemented his income by working in the hospitality industry.
After working in a bar in Acland St, St Kilda, Greg had an epiphany on how to combine his agricultural pursuits with hospitality – work in the wine industry! Prior to joining Qualia Wines in December 2014, Greg spent nearly 13 years with one of the largest Australian corporate wineries where he worked as both a viticulturist and a winemaker. These roles included local and national responsibilities. Greg was involved with both production and research whilst at this company, conveying both technical and practical information to various audiences.
Qualia Wines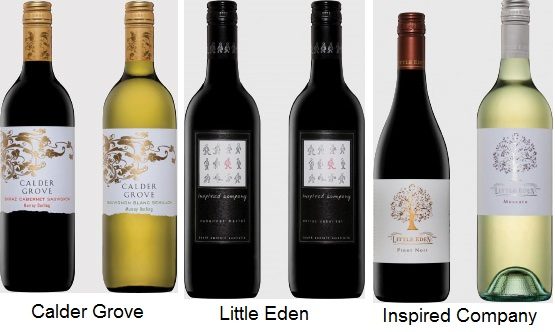 Calder Grove
Only the finest wine is selected for Calder Grove, which takes its name from the plantation of River Red Gums adjacent to the winery.
Little Eden
Mildura was once described in 1889 as 'The New Garden of Eden'. This range is real, evocative, familiar and creates a natural image.
Inspired Company
Inspired Company wine is contemporary in its packaging and winemaking style. Be inspired, it's always ready to drink.
Spee'wah
The Speewah is a fictitious place in Australia where many humorous yarns abide. Tales of the Speewah typically involve exaggerated accounts of survival and overcoming hardship in the Australian Bush. It makes a hard task at hand seem so much easier. In a similar way, this wine will bring a smile to almost any occasion.
2024 Exhibitor registration is now open. Get in early at the lowest price and select your table first. See exhibitor pricing.