Oak Ridge Winery – the Oldest Operating Winery in Lodi, CA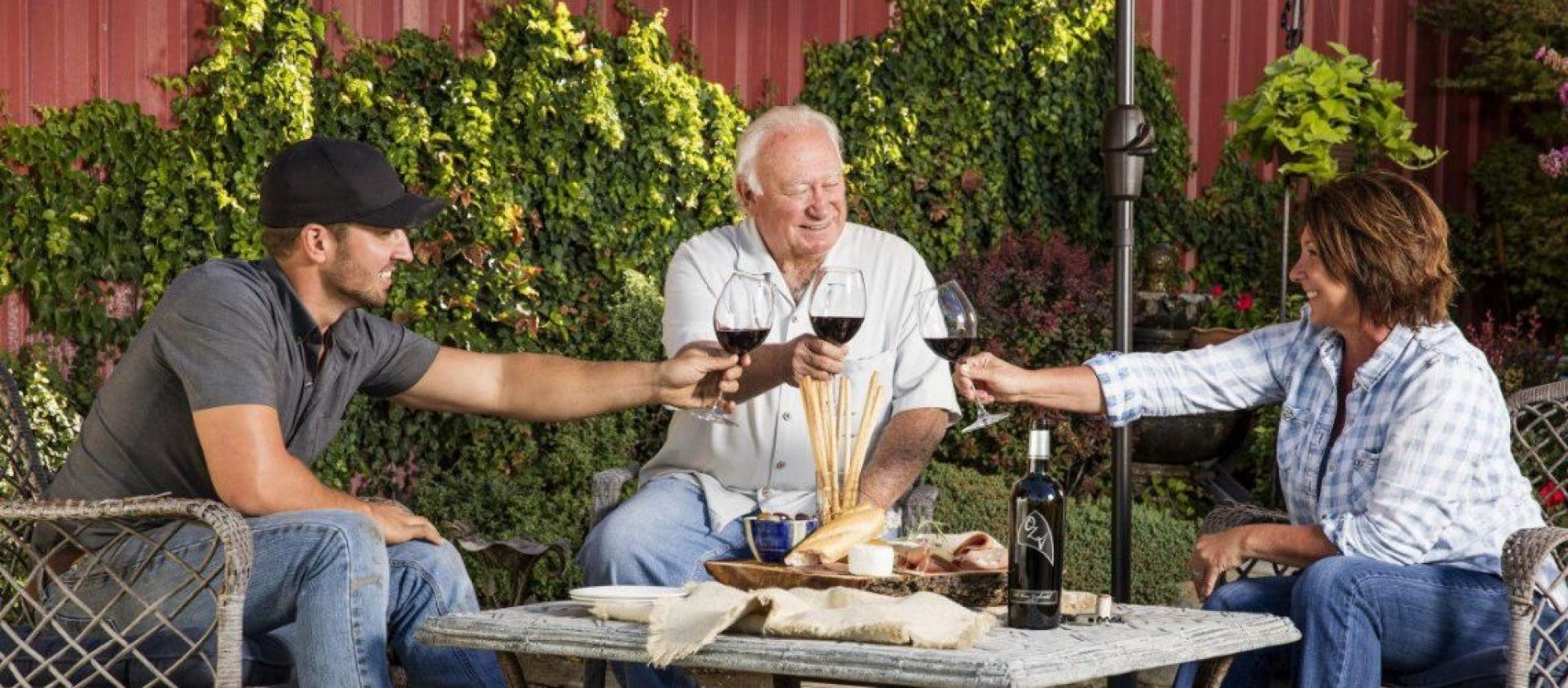 Oak Ridge Winery – a combination of the right soil, right climate, and right people.
19/11/2019
"For five generations, my family has been growing grapes and making wine in the area of Lodi, California. We make wines that we like to drink, whether it's for a big family gathering or a quiet night at home, and we're delighted to be able to share them with you." –Rudy Maggio
Built in 1934, Oak Ridge Winery is the oldest operating winery in the Lodi area of California. The winery is owned by the Maggio & Reynolds families with a focus on producing estate wines under several separate wine labels. The Oak Ridge Winery was once a winemaking cooperative that the Maggio and Reynolds families bought in 2002. They renamed it and started modernizing the facilities which gave birth to a state-of-the-art winery.
[[relatedPurchasesItems-49]]
Located between the Sierra Nevada foothills and the San Francisco Bay, all their wines are made from 7,500 acres of estate vineyards throughout the Lodi American Viticultural Area (AVA). This area has a unique Mediterranean climate, with warm days and coastal evening breezes which is ideal for the cultivation of world-class wine grape. California's top varietals come from this place, with Zinfandel being a single phenomenon. There are a few vines over 100 years old that produce an intensely flavored fruit to create wines with the ultimate expression of the terroir.
The oak ridge winery is more than just bricks, mortar, tanks, and barrels. Over the years, the winery has successfully developed a team of passionate and committed industry professionals who create wonderful wines with their vast knowledge and experience.
Today, the Oak Ridge Winery also produces several other brands including OZV, Old Soul, 3 Girls, Maggio, Moss Roxx, and Lodi Estate.
Wines by the Oak Ridge Winery
OZV
2017 Zinfandel
2017 Zinfandel is a robust wine with raspberry and blackberry aromas and flavors surrounded by subtle and balanced acidity with soft and pleasing tannins. Know more.
2018 Rose
On the nose, subtle notes of the rose petals open up to strawberry with a splash of cranberry and pink grapefruit on the palate. Know more.
Check out other OZV Wines here.
Old Soul
2016 Old Vine Zinfandel
Harvested from the winery's estate-owned vineyards, 2019 Old Vine Zinfandel has dense aromas of raspberry, blackberry, and cherry. On the palate, flavors are accented by lush chocolate and vanilla notes. The palate is luscious and well-rounded with a silky mouthfeel and long enticing finish. Know more.
2016 Red Blend
2016 Red Blend is a cabernet based red wine with rich concentrations and aromas of dark cherry, blackberry, licorice, and a hint of spice. Know more.
Check out other Old Soul Wines here.
Maggio
2017 Sauvignon Blanc
2017 Sauvignon Blanc is an unoaked wine with a smooth and refreshing mouthfeel exhibiting an array of citrus aromas. Know more.
2018 Pinot Grigio
2018 Pinot Grigio is an unoaked wine with subtle aromas of exotic citrus with hints of grapefruit acidity and a finish of minerality. Know more.
Check out other Maggio Wines here.
Oak Ridge
2016 Cabernet Sauvignon
2016 Cabernet Sauvignon contains dense fruit including blackberry and cherry followed by classic spice notes including black pepper, cedar, and oregano. Know more.
2016 Ancient Vine Zin
2016 Ancient Vine Zin is the Zinfandel with rich flavors of blackberry, Dutch chocolate, raspberry, vanilla, caramel, and subtle touches of black pepper. Know more.
Check out other Oak Ridge Wines here.
Check out the full portfolio here.
Wine Club – Barrel Club
The Oak Ridge Winery offers its wine club membership on different levels.
American Oak
American Oak is a red wine only quarterly membership which entitles the member to get a 20% discount on all purchases at the tasting room. Apart from this, the member will also receive 2-3 selected bottles of red wine four times a year i.e. January, April, July, and October.
Membership fee: $37 per quarter
French Oak
French Oak is a red and white wine quarterly membership that allows the member to get a 20% discount on all tasting room purchases. The members will receive 2-3 selected bottles of red and white wines four times a year i.e. January, April, July, and October.
Membership fee: $37 per quarter
Joining Barrel Club is free. The members will be charged only when the wine bottles are shipped.
Check out more details here.
Visit the Oak Ridge Winery
The Oak Ridge Winery is located inside a beautiful 50,000-gallon California redwood tank. The tank is so big that its earlier owner named it The Wine House. This is a very cozy place where visitors can enjoy a wide variety of Oak Ridge Winery wines.
Essential details:
Address: 6100 E Victor Rd (Highway 12 East), Lodi, CA 95240
Office: 209.369.4758
Tasting room: 209.369.4769
Hours: Tuesday - Sunday, 10 am – 5 pm
Last pour at 4:45 pm
Check out other important information below:
ACCOLADES | TRADE TOOLS | CONTACT
Email: info@oakridgewinery.com
2024 Exhibitor registration is now open. Get in early at the lowest price and select your table first. See exhibitor pricing.