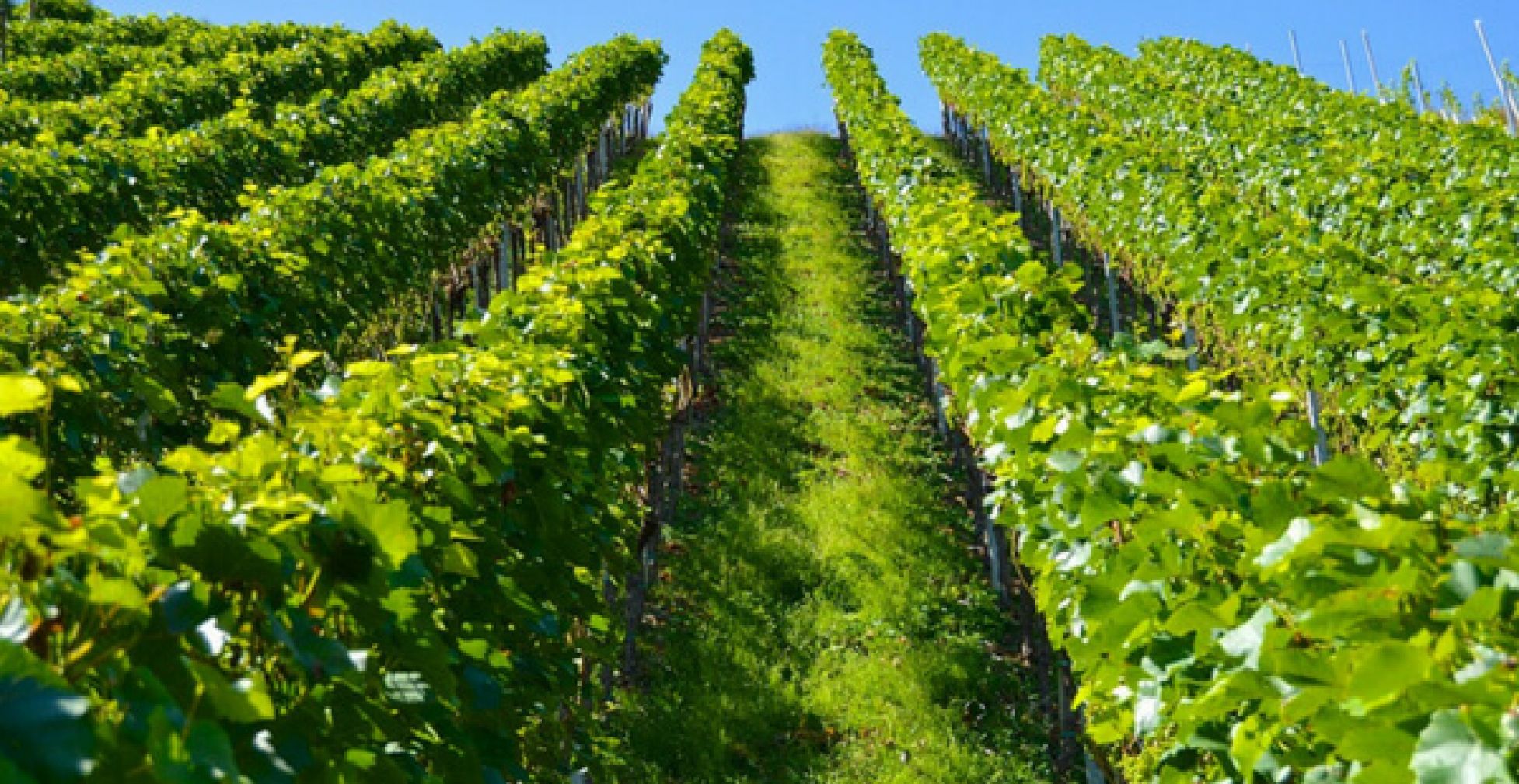 Join Heringer Estates in the tasting room in the historic Old Sugar Mill located in Clarksburg to enjoy the refreshing and friendly ambiance.
22/06/2018
Heringer Estates Passion
At Heringer Estates, the grapes guide them in the creation of their wine. Their vineyards thrive in the fertile soils of the Sacramento River Delta. The warm days and cool nights of summer in Clarksburg are ideal for growing wine grapes. The family honors its agricultural legacy while embracing the excitement of today and the promise of the future.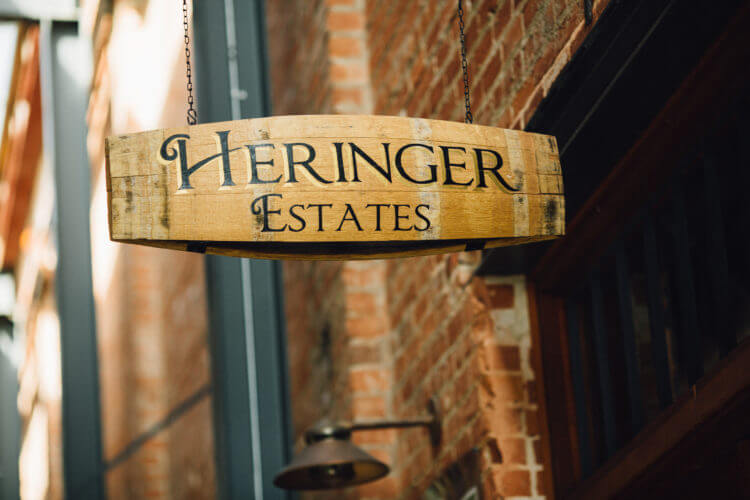 Heringer Estates wines are created for you. Their hope is that their wines enrich your celebrations with friends and family; that they enhance your meals, get-togethers and quiet times. If Heringer Estates brings a bit more happiness to your lives, then that brings joy to them.
Heringer Estates Family

Mike Heringer, Winemaker
As Heringer Estates winemaker, a sense of place is embodied in Mike Heringer's work. It's present in the passion that drives him to create excellent wines and in his stewardship of the land where his family has farmed for six generations. It comes from working with family, farming in Clarksburg, and making estate wines. A sense of place is also reflected—literally—in each vintage. Each year's harvest produces unique characteristics and flavors tied to the specific vineyard location and the current year's climate. Before heading back to Clarksburg to start up Heringer Estates, he was the assistant winemaker at Pietra Santa Vineyards & Winery in Hollister, CA, and an intern at Raymond Vineyard and Cellar in St. Helena, CA.
Stephen F. Heringer IV, Vineyard Manager
After 12 years in the military as a helicopter pilot and officer, both on active duty and in the California National Guard, it was a life-long love of the land and a desire for new challenges that brought Stephen Heringer back to the family ranch. Now vineyard and general manager for Heringer Estates, Stephen embraces the responsibilities of expanding ranch operations and the opportunity to work with family. As vineyard manager, Stephen is responsible for day-to-day vineyard operations including irrigation, canopy pruning, and supervising vineyard team members.
Stacy Heringer-McElfish, Wine Club Manager
Growing up helping out with ranch chores did not develop a passion for agriculture in Stacy Heringer-McElfish. Row crops were pretty boring commodities to a teenaged girl and invoked little desire to work on the ranch as an adult. But with the advent of Heringer Estates winery, things changed. Feeling the allure of the wine industry, Stacy was drawn to this new venture of the family business and in 2007 became manager of Heringer Estates ' wine club.
Heringer Estates Wines

Tempranillo 2013
The Tempranillo is back in town! After a brief sabbatical, this wine has returned with a wisdom beyond its vintage years. Aged in old oak for three years this wine starts out with fresh cranberry aromas and a hint of leather. Flavors of dried currants and exotic spices like cardamom lead up to a nice medium tannin on the finish. Dark burgundy in color with a dry sense of humor, this Tempranillo will leave you smiling. Serve with: Spicy Italian lasagna with sausage and zucchini
Barbera 2014 This Italian varietal gives them exactly what they are in the mood for! The perfect picnic wine as bright ripe cherries fills your senses. Each sip delights with flavors of sweet blackberries and strawberries sprinkled with nutmeg, cinnamon spice, and a quick topping of whipped vanilla on the finish. Enjoy this Barbera with a comfy blanket, a good friend, and a shady oak tree. Serve with: Zesty Tortilla Soup or rich cheeses like Brie, Aged White Cheddar, baked crackers, and ripe farmers market berries.
Sauvignon Blanc 2015 Their lovely Sauvignon Blanc is a classic staple on their list of wines to always have on hand. Citrus fruit aromas open up to flavors of ripe grapefruit and nectarines with hints of cool grass and a bright green tea. Refreshing and crisp, it consistently finishes on a perfectly dry, lingering note. The precisely balanced acidity allows great versatility in food pairings. From spicy vegetarian meals to heartier chicken, turkey or seafood dishes, this white is a must in your wine repertoire.

Heringer Estates Awards Their award-winning, hand-crafted wines are made from premium wine grapes grown in the Clarksburg Appellation. Located in the Sacramento River Delta, the rich soils and ideal climate of the appellation are just right for growing wine grapes. Their family has been farming in the Clarksburg area since 1868, embracing, evolving and sustaining life in the delta—they are growing on a Lifetime of Tradition.
Heringer Estates Vineyards
Surrounded by the cooling waterways of the Sacramento River Delta is the rich farmland of the Clarksburg appellation. Weighted drawbridges and swing bridges give access to the lush lands bordered by Interstate 5 on the east and the Sacramento Deep Water Channel on the west. Small towns dot the riverside and wine grape vineyards nestle among the farmlands of row, field and orchard crops.
The northern appellation border parallels the town of Freeport, while the southern border runs along Twin Cities Road, extending to the Sacramento Deep Water Channel. Warm summer days and cool breezy nights typify the climate in the Clarksburg appellation during the long, dry growing season. This is the picturesque setting of Heringer Estates Family Vineyards and Winery.

They meticulously and sustainably manage their family vineyards, resolute that they will consistently produce the best wine grapes the Clarksburg appellation has to offer. Their viticultural practices are highly respected in the industry due to their understanding that great wine can only be crafted from great grapes and that every wine is formed in the vineyard. Each year they gain more knowledge of their land, the vines and the unique characteristics of the wines they produce. Their intensive and sustainable farming practices include deficit irrigation, shoot thinning, leaf pulling, hand sorting and more. They offer both machine and hand harvesting, depending on client needs.
Heringer Estates Social Media Accounts: Facebook | Twitter | Instagram | Pinterest | YouTube
2024 Exhibitor registration is now open. Get in early at the lowest price and select your table first. See exhibitor pricing.