Henry Earl Estate – Highlighting Qualities of Amazing Wines
Henry Earl Estate – Located in the Heart of Downtown Walla Walla.
27/08/2018
Henry Earl Estate is owned by Washington grape growers Dick & Wendy Shaw with the estate named after their two fathers, Henry Shaw and Earl West. Henry Earl Estate Wines features wines made from grapes grown in the Red Mountain and Walla Walla wine regions. The company is dedicated in making wines that reflect the unique character and quality of Red Mountain vineyards.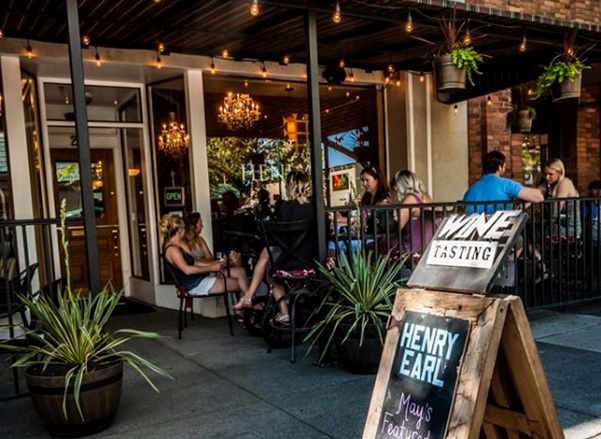 About Henry Earl:
The children of Henry Shaw and Earl West would bring two deep-rooted Washington State families and two powerful regions in Washington State, Red Mountain and Walla Walla.
After being involved in many prominent businesses in Washington State Dick Shaw, son of Henry Shaw and Pearl Shaw of Tacoma planted 100 acres of vines near Mattawa in 1981.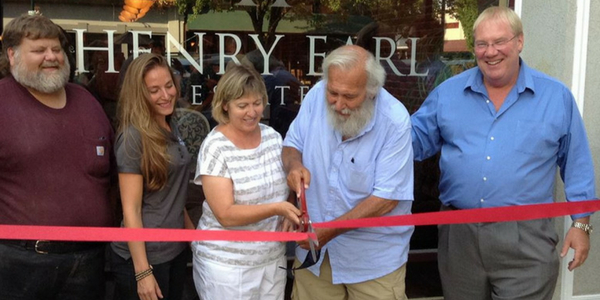 Dick and Wendy met and together they planted 300 acres of vines, as well as Wendy started her harvesting business. The Shaws now own 2200 acres planted in eastern Washington, which include about 420 acres on Red Mountain AVA. Their vineyards include partnerships with Quintessence and Obelisco Vineyards, also on Red Mountain.
In 2014, Dick and Wendy brought their love of Washington's wines to the heart of downtown Walla Walla in the historic 1879 Kennedy building. It was there they opened Henry Earl Estates to honor their fathers, Henry and Earl, two significant men in their lives.
Henry Earl Estate Vineyards:
Established in 2001, Red Mountain is Washington's smallest wine region and is located in the southeast corner of Washington State near the Tri-Cities (Kennewick, Pasco and Richland Characterized by sandy loam soil high in calcium and good drainage Red Mountain produces superior wine grapes in several varieties - Cabernet Sauvignon, Merlot, Cabernet Franc, Syrah and Sangiovese.
[[relatedPurchasesItems-49]]
Henry Earl sources grapes from three primary vineyards: Shaw 32, Quintessence, and Obelisco.
Quintessence Vineyard spans 313 acres along the northeast boundary of the Red Mountain American Viticultural Area, and Dick and Wendy Shaw's tandem of acclaimed viticulturist Marshall Edwards and winemaker Mitch Venohr bring this four-barrel lot of Malbec to glorious life for sale in their downtown Walla Walla tasting room.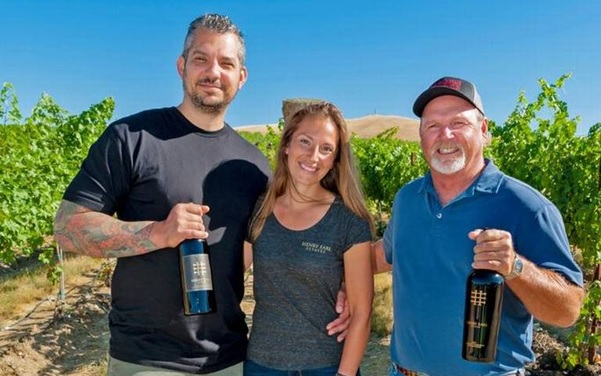 Obelisco spans 26 acres vineyards that grow world-class grapes in a Red Mountain vineyard to produce some of the finest modern red wines in the world.
Henry Earl Estate Wines:
Henry Earl Estate wines are made from grapes grown in the legendary American Viticultural Area (AVA) of Red Mountain, Washington. Henry Earl Estate wines highlight the unique qualities of Red Mountain. The wine brand includes: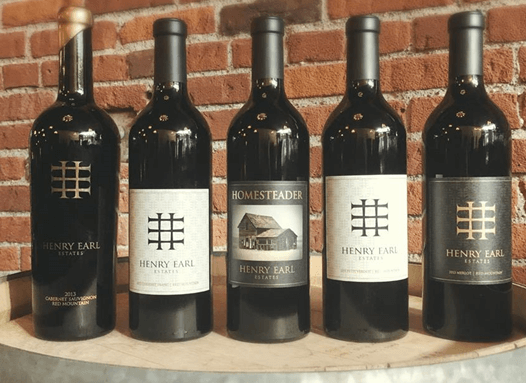 1) 2012 Henry Earl Homesteader Red Blend
2012 Henry Earl Homesteader is a darkly fruited blend with exceptional palate length and persistence of flavor. This wine offers a bright, fragrant nose, velvety texture and deep flavor of berries with notes of chocolate, black pepper, and spice.
2) 2016 Red Mountain Sauvignon Blanc
2016 Red Mountain Sauvignon Blanc has a creamy texture with rich fruit flavors and perfect balance of acidity and minerality. This wine has aromas of apricot jam, whipped honey, and banana chips lead to matching flavors in a luscious fashion. A complex blend of allspice, clove, peach skin and nectarine acidity provides pleasing balance to the 19% residual sugar.
3) 2015 1st & Main Red Wine
2015 1st & Main Red Wine offers aromas of dark plum, hints of vanilla lead to flavors of blackberry, dark cherry and cocoa on the palate. This wine has 52% Malbec, 39% Cabernet Sauvignon and 9% Merlot.
4) 2015 Shaw Cabernet Sauvignon
2015 Shaw Vineyard Cabernet Sauvignon offers wonderful baking spice notes blended with hints of bing cherry on the nose. On the palate, the wine has a pomegranate, blackberry and currant, and a touch of rich leather.
5) 2013 Reserve Cabernet
2013 Reserve Cabernet is concentrated black currant and cassis, lush with ripe black cherry and pomegranate, intermingled with notes of mocha, cedar and a hint of clove.
To read more visit Henry Earl Estate Wines.
2024 Exhibitor registration is now open. Get in early at the lowest price and select your table first. See exhibitor pricing.