Distillerie Vinet-delpech SAS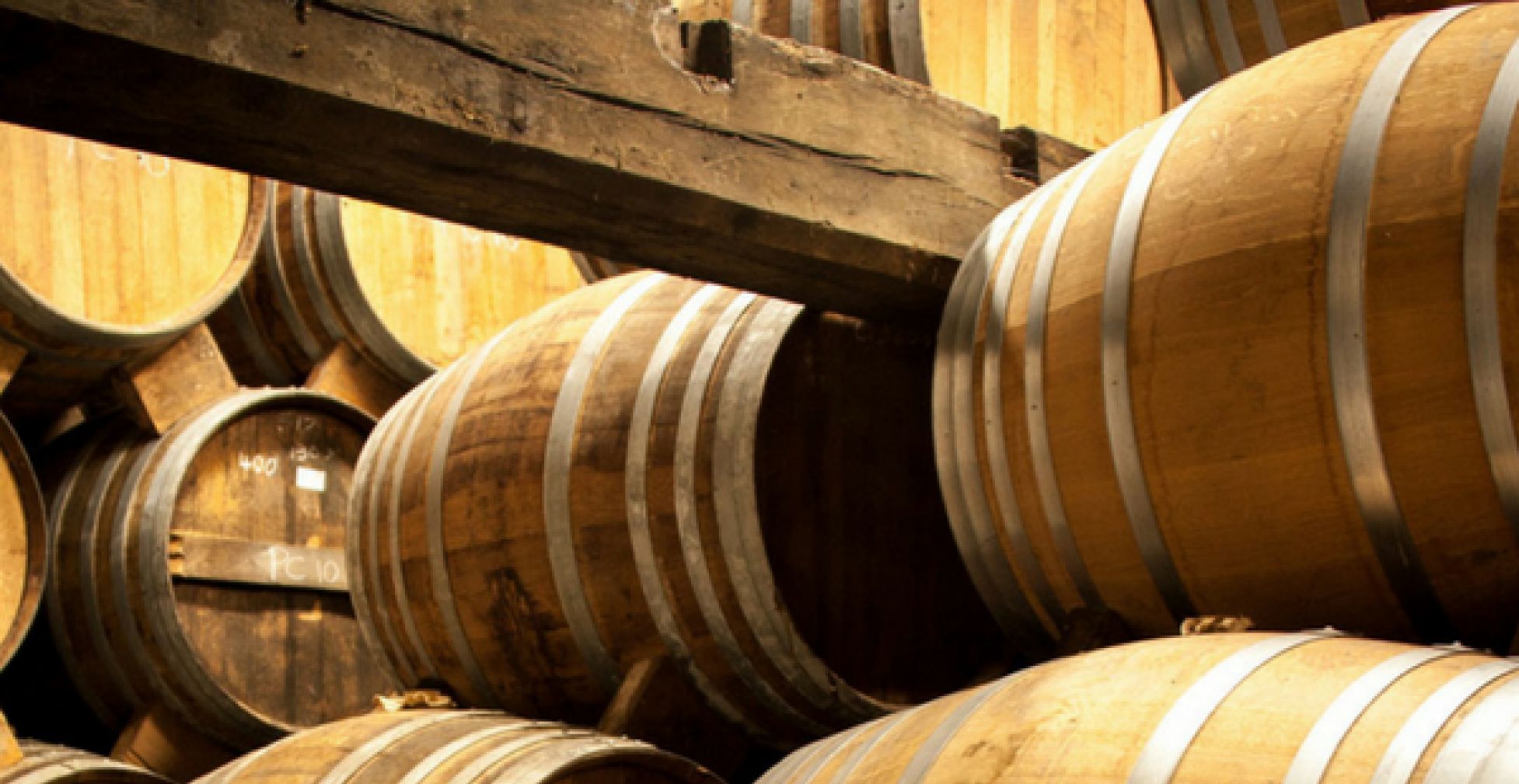 Vinet-Delpech - Spirit Trading, Private Label Brands Creation, Grower, Distiller, Bottler, and Tailor made Spirits Designer.
22/06/2018
GROWER, DISTILLER, BOTTLER, AND TAILOR MADE SPIRITS DESIGNER
Vinet-Delpech is a family-owned distillery founded in 1777. They own 12 pot stills and a hundred hectares of vineyard in the heart of the Cognac region, in Petite Champagne and Fins Bois areas.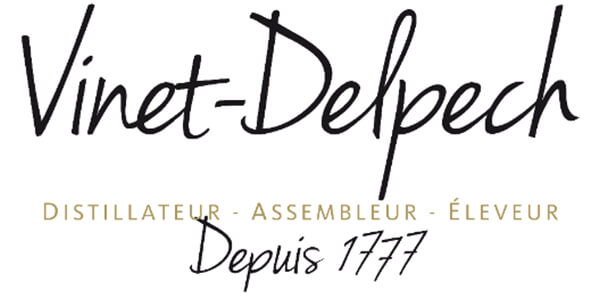 Their company is well-known for the quality of its products. In addition, they have been trading spirits for years and they specialized in the creation of tailor-made spirits and private label brands. Thanks to their authorized warehouse keeper status, they are able to store your goods and manage inbound and outbound logistics for you. Several solutions are possible according to your needs.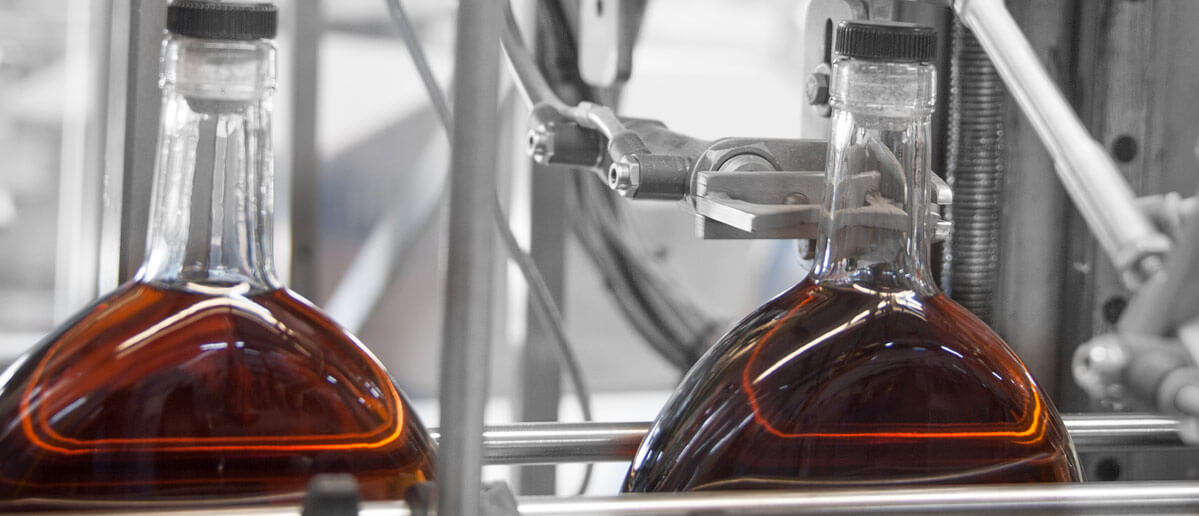 Tailor Made Spirits And Private Labels
Whatever the project, they can propose a wide range of spirits: cognac, brandy, gin, vodka, whiskey, rum. They are able to source the product you are targeting. Thanks to their 3 recent bottling lines, their expertise and their wide network of suppliers and designers, they are able to answer almost every inquiry when it comes to the creation of a new product. Each and every element of your product can be customized and adapted to the requirements of your project: bottles, decanters, stoppers, labels, silkscreen decoration, metallic caps, plastic sleeve, gift boxes, and cardboard cases. Whether you have your own recipe or just a rough idea of what your product should taste, their laboratory can support you in the creation of your new product. Distillation in pot stills, column stills, maceration, natural flavorings, filtration, reduction, analysis, quality controls etc.: they can provide an extensive support during the technical phase of the creation of a new spirit.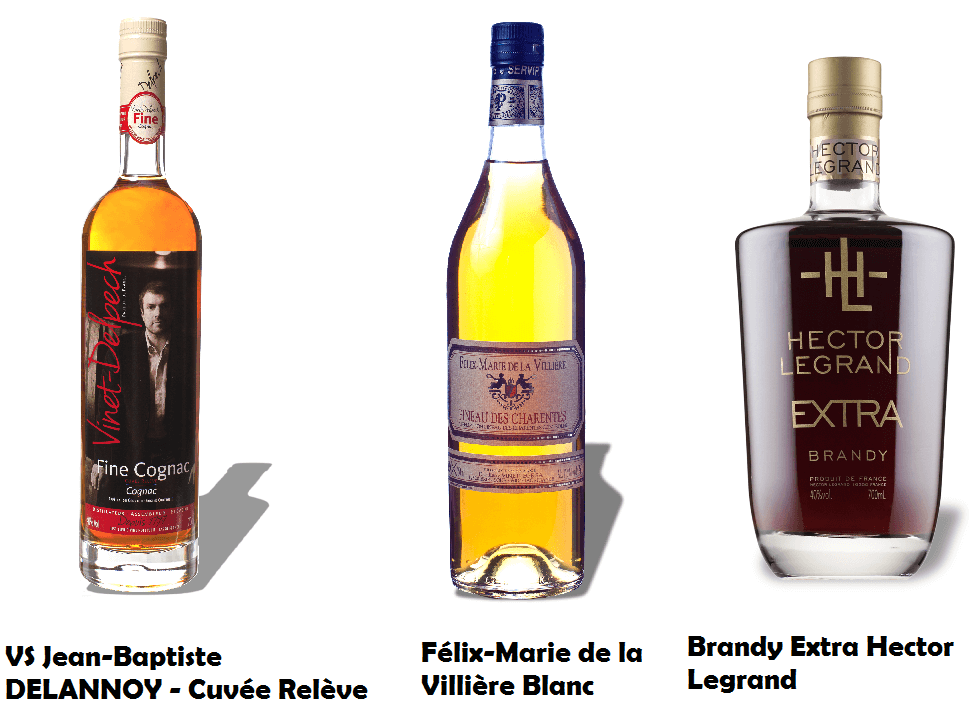 VS Jean-Baptiste DELANNOY - Cuvée Relève Description Their range of Vinet-Delpech
COGNAC is a visual reflection of the family history. In concrete terms, each age, HORS D'AGE, XO, VSOP, VS reflects the producer who, in the family produced the cognac and then accompanied it through the ageing process. It also reflects those who continue this "cognac masterpiece" within the company today. This light-ambered VS cognac has a floral nose with hints of pear, an elegant and fruity palate and can be served mixed or neat.
Front label: Jean-Baptiste DELANNOY
Thanks to Vinet & Delpech families' ancient "savoir-faire", handed down through many generations, they are proud to share with you their finest cognacs, made with passion.
Félix-Marie de la Villière Blanc Description
Oak-aged for 5 years, their white pineau is made from a blend of cognac and grape juice from their oldest Ugni Blanc vines (40 years old), Montils (local varietal) and Colombard.
Tasting
An ideal aperitif, their white pineau is the perfect match for Foie Gras, Charentais melon or a ripe sheep's cheese.
Brandy Extra Hector Legrand Description
When Achille their ancestor went to the domain of Font Giraud to propose to Irène Legrand, he discovered some nice old barrels in his future father-in-law's basement, Hector. He decided to seize the opportunity of becoming a famous and respected distiller in the Haute Saintonge region thanks to this precious reserve. When he became the owner of the domain, he marked the barrels with Hector's initials HL, in memory of his father-in-law. The HL Reserve became the inheritors' proudness for the next generations.
They are still very proud of and highly inspired by their ancestor's work. Hector Legrand Reserve gave rise to wonderful and high-quality brandies that they try to spread with the same passion. That is the reason why they decided to give this extra brandy the name of Hector Legrand.
Tasting Aspect: deep brown color.
Nose: full-bodied, rich.
Mouth: sweet, warm, oaky. Dry fruit, hints of chocolate.
Vinet-Delpech Social Media Accounts: Facebook | Twitter | LinkedIn
2024 Exhibitor registration is now open. Get in early at the lowest price and select your table first. See exhibitor pricing.