Discover Wines of Exceptional Quality by Boland Cellers at IBWSS 2017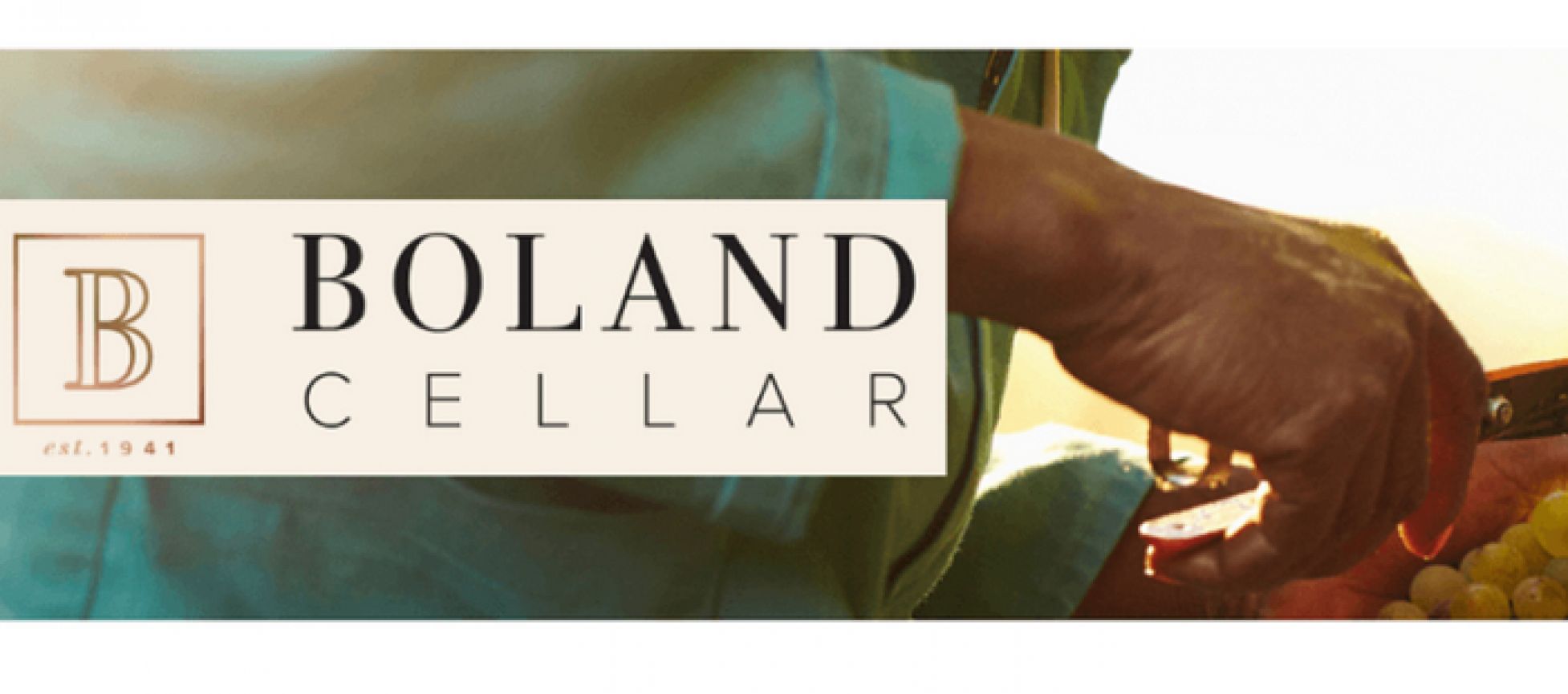 Boland Cellar is a regional specialist with a history of producing internationally acclaimed wines.From its humble origins, Boland has grown over 75 years.
22/06/2018
Boland Cellar is a regional specialist with a long history of producing internationally-acclaimed wines. From its humble origins, Boland has grown over 75 years to become an international producer of fine wine, competing on a global scale. Extensive prime vineyards across the Cape Coastal Region guarantee consistency in style and quality year after year, which, with collaboration, dedication, and expertise, have led Boland Cellar to become one of South Africa's top wine brands.

The captivating history of Boland Cellar in Paarl dates back to the late 1930s and the early 1940s. In 1939 some 40 wine farmers of the Boland region came together to begin collectively pressing their grapes. Soon their joint production was too large for the existing facilities to handle and the group broke up, at which point nine bold farmers from the Paarl area, determined to continue their collaboration, decided to head out on their own and took the courageous step of forming their own winery on 17 June 1941.
Today, that winery is known as Boland Cellar. Their growing partners' vineyards cover approximately 1,900 hectares (almost 4,700 acres) in an area across the Cape Coastal Region – from Paarl and Malmesbury to Durbanville and the Berg River Valley. The variations in terroir and climate across these areas create regional expressions of each varietal, giving their dynamic and award-winning winemaking team the opportunity to create wines of both high quality and distinctive character.
The Cape Coastal Region is unique in its myriad of different terroir and climatic zones, producing some of the finest expressions of the varietals grown. Through collaboration with different growers across the region, Boland Cellar brings together grapes from a variety of different climatic zones and blends them with their knowledge of the region and their wine-making expertise to create exceptional wines.

Among the climatic zones they draw on are the Paardeberg and its surrounds, well-known for producing exceptional Chenin Blanc, Sauvignon Blanc, and Shiraz; the Drakenstein Mountain Slopes, which have lower yields, but very high quality grapes; the Swartland Border Area, which traditionally produces grain, but is now also renowned for its robust, full-bodied Pinotage and Shiraz; the coastal areas, ideal for Sauvignon Blanc, Merlot and Cabernet Sauvignon, and lastly the Berg River Valley, which favours white varietals, and consistently delivers a high quality harvest year after year. Boland Cellar has been lauded as one of Paarl's most progressive cellars, and they constantly strive to meet international accreditation standards.
Boland Cellar is IPW and HACCP accredited and has BRC accreditation through its bottling facilities. Boland Cellar is a shareholder in its bottling facility and is, therefore, able to ensure strict adherence to international quality assurance standards. Boland Cellar also obtained its full WIETA accreditation in 2016.
Wines Inspired by Nature Great wine is not determined by a single element. It's not just the terroir, with its soil and its rocks. It's not just the summer sun or winter's chill. Each grape is the result of the collaboration between nature's different elements – elements that shift and change and can prove fickle, but can also produce greatness. Like nature, Boland Cellar has chosen to work together with farmers and growers across a broad range of climates and terroir, taking the collaboration that was begun by each vine all the way to your glass.
Pioneers of Collaboration The idea and spirit of collaboration have inspired Boland Cellar since its founding, and they are proud to have remained pioneers of collaboration in the South African wine industry for more than 75 years. History is filled with great collaborations. They have changed the face of culture and technology, of music and art.
Through this they are able to create something better, something that no individual could have created alone. Since Boland Cellar's formation in 1941, their ethos of collaboration has been at the heart of everything they do. The exceptional quality, style, consistency and service they offer is built on working together with growers, employees and suppliers, talented winemakers, and, of course, nature. Together, they are able to craft outstanding wines for their loyal customers. Meet and explore exceptional wines by Boland Cellar at the IBWS Show.
2024 Exhibitor registration is now open. Get in early at the lowest price and select your table first. See exhibitor pricing.