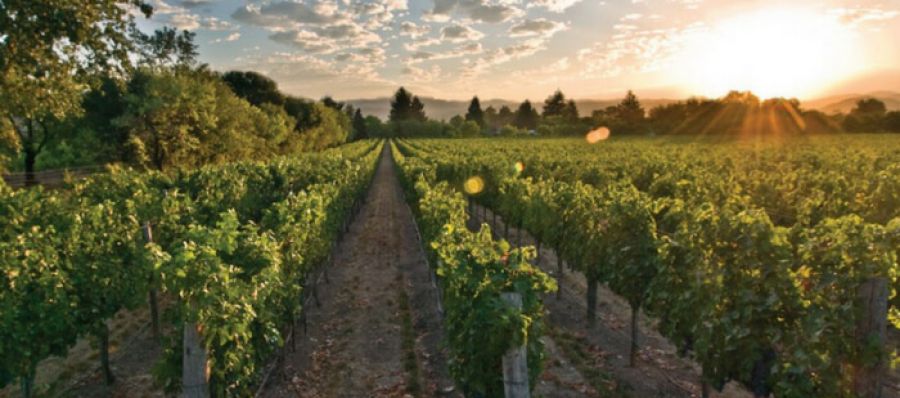 Delicato Family Vineyards
Delicato Family Vineyards is one of the leading wine companies in the world established in 1924 at California.
22/06/2018
About Delicato Family Vineyards

Delicato Family Vineyards is one of the fastest growing wine companies in the world, celebrating 90+ years of California winemaking and grape growing heritage.

Family-owned and operated since the company's founding in 1924, three generations of Indelicato family have fostered the winery's commitment to innovation, quality and environmental stewardship – cornerstones that have harnessed the family's long-term focus and solidified the winery as an internationally recognized leader in the industry.
Delicato Family Vineyards Produces Management Leaders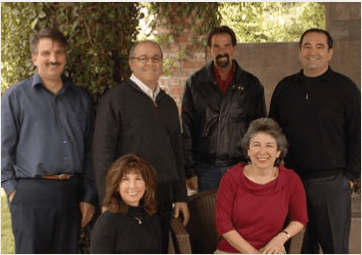 They have always been a family-owned and operated business, but no family member is required to work for this winery; rather the family works together because they are inspired, energized and fulfilled by their work. As the second and third generation Indelicato family members work together, each person brings unique skills to this thriving winery.
Delicato Family Vineyards Produces Quality Wine
They say - "Quality is the overarching value and objective that drives our business. Our commitment to quality is evidenced in everything we do"

The company offers a portfolio of premium wines from a selection of the most desirable vineyards from notable California wine-growing regions. The winery harvests grapes from Napa, Lodi, Monterey and Sonoma to craft wines that express the diversity of these appellations. The Indelicato family has always understood that wine quality starts in the vineyard, and a vineyard is first and foremost a living thing. They always strive to farm with the health of the environment in mind, while still providing quality wines, mindfully farmed and vinified, for their customers.
Delicato Family Vineyards History
Their founder, Gaspare Indelicato came to America more than a century ago and planted a vineyard in Manteca, California. It reminded him of Sicily where his family had grown wine grapes for generations in Italy. With his three sons, he established a vineyard and winery while simultaneously building a solid reputation for making quality wines. Gaspare passed along a tireless work ethic and dedication to excellence to his sons, the second generation. They expanded the winery and purchased prime vineyard land, further rooting the family's legacy in California wine.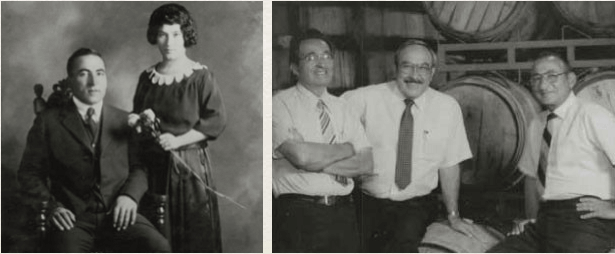 Today, third generation family members run the company with the fourth generation in training to join their parents, aunts and uncles within the next few years.
Vineyards Are the Heartbeat Of Quality
Gaspare Indelicato planted his first vineyard on the family's Manteca ranch nearly a century ago. He believed that farming his own grapes would give him the best chance at controlling the quality of his wines. Following that wisdom, they actively pursue great vineyards as the vital link to superior quality from the vine to the bottle. Today, 4,200 acres of thoughtfully farmed vineyards in diverse locations provide a unique quality advantage, allowing us to over-deliver and exceed expectations with every sip.
Exclusive Brands
Exclusive Brands has been a Delicato Family Vineyards core business for over forty years. Their talented team of experts manages the entire development process from concept to launch of your private label brand. Valuable resources and capabilities are available and include supply and production, collaborative brand development, distributor management, marketing support and more.
Quality Vineyard selection
Family-owned and farmed vineyards in Napa Valley, Monterey, and Lodi
Farming matched to winemaking objectives and aligned with sustainability
Grape selection
Our Winemakers and vineyard managers inspect the vineyards throughout the entire growing season to determine the optimal time to harvest each varietal by vineyard
Winemaking
Winemakers complete sensory evaluations before we bottle, after we bottle, during library hold time, prior to release and following bottle age
Wines are bottle aged to ensure that they are delicious at the time of purchase
Corks are subject to strict sensory evaluation and grading
Production
Any employee may shut down the bottling line if anything is out of tolerance
We validate and benchmark our own certified laboratory's analysis against independent third party laboratories
Grapes are tracked from the vineyard source to the bottle through our proprietary software wine tracking systems
Bottling lines are inspected by Quality Control for ten different attributes before it is allowed to run
All packaging components can be traced to the supplier and the date of bottling which allows us to spot issues and deliver solutions
Delicato Family Vineyards Sustainability & Certification Wine Star Winery of the Year - 2007Wine Enthusiast Magazine
Winery of the Year - 2012 Gomberg Fredrikson & Associates Awards & Accolades
Delicato Family Vineyards Social Media Accounts LinkedIn