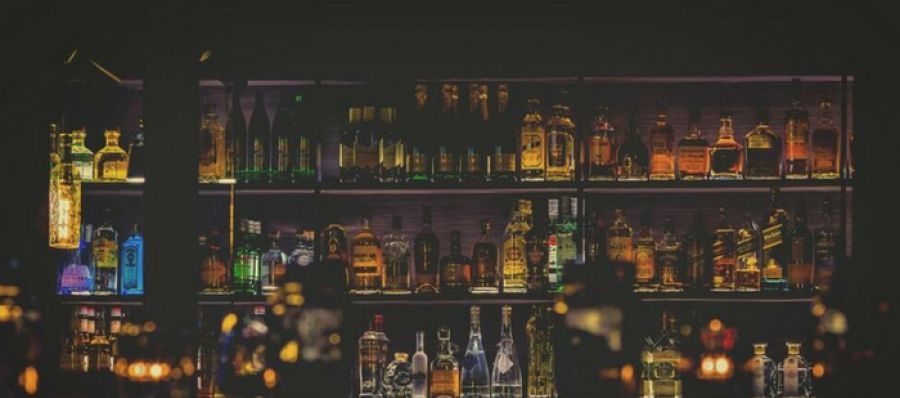 BZK Alco is part of one of the largest groups in Poland specializing in the processing of agricultural products.
22/06/2018
BZK Alco is part of one of the largest groups in Poland specializing in the processing of agricultural products. The group includes Bakoma, Polskie Młyny, Komagra, Bioagra, and Bioagra-Oil. This guarantees that our drinks have been created by experts with the best ingredients. BZK Alco is 100 percent Polish-owned.
The alcohols produced by BZK Alco are and will always be of the same highest quality. We are the only company in Poland to control the process of vodka production at every stage. We choose the grain from which we produce our own spirit, and then combine it with water from our own sources and pour it into the bottles. We are the only ones in Europe to use a technology that allows the production of completely pure alcohol.
The unique technology, high-quality cereals as well as our own sources and a bottling plant allow us to deliver alcohol of the highest quality possible today. Three vodkas from the BZK Alco portfolio received Gold Medals in the prestigious international Monde Selection competition. Kazimierz Wielki and Björn were honored with Gold Medals, while Senator Komorowski Organic Vodka received the Grand Gold Medal. All awarded products have only recently been introduced on the market. Monde Selection is the oldest in the world institution involved in the study of food quality, having operated since 1961. All submitted products that take part in the competition are subjected to detailed laboratory tests, as well as being tested by experts on the basis of the so-called blind organoleptic tests.
BRANDS
I. BJÖRN
Pure Björn vodka is distinguished by its innovative packaging: smooth, matt, as if carved out of glass and covered in a thick font. The bottles perfectly communicate the idea of masculinity, the unique strength of the drink and its velvety, delicate taste. The vodka is available in two versions, black and matt white. The vodka recipe is based on spirit produced using a technology that is unique in Europe and which allows us to achieve crystal-clear and strong alcohol. Alcohol content: 45% (black version) and 40% (matt white version).
II. SENATOR KOMOROWSKI ORGANIC VODKA
Vodka produced from selected rye grown on certified organic farms and crystal clear water from our own sources. It is produced in small amounts with the use of a slow distillation process and specially extended rectification. This gives Senator Vodka its exceptionally velvety, smooth and delicate flavor. Alcohol content: 40%.
III. KAZIMIERZ WIELKI
Vodka made from completely pure alcohol. An ideal drink for a long feast due to the extremely mild taste combined with the power of a traditional vodka. It owes the highest quality to long distillation in which it acquires its unique character. Alcohol content: 40%.
IV. WALIGÓRA
Pure vodka with a unique taste. The best choice when looking for excellent ingredients and recipe. Multi-distilled and filtered from the highest quality spirit. Alcohol content: 40%.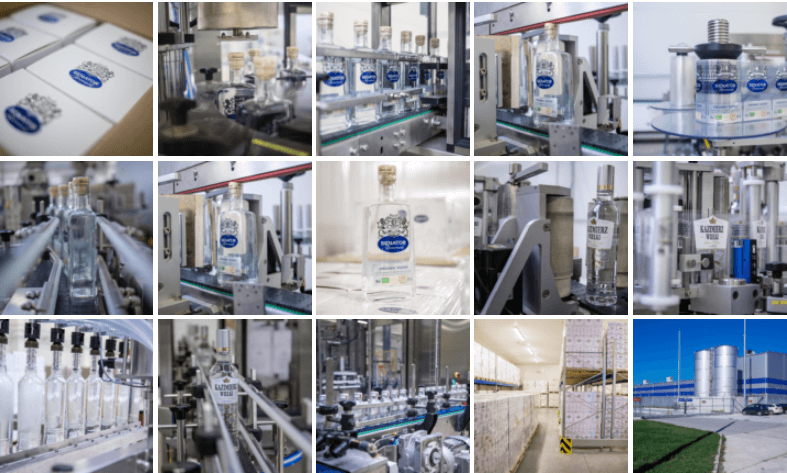 FLAVORED ALCOHOLS
I. SENATOR KOMOROWSKI FRUIT LIQUEURS
Senator Komorowski FRUIT LIQUEUR Collection refers to the tradition of liqueurs made in Poland since the 16th century. This semi-sweet, intensely fruity alcohol is produced from ripe fruit and aromatic spices. Plum liqueur contains a hint of cinnamon, quince - bitter orange and lemongrass, cherry - cardamom, and cranberry - thyme. Fruit liqueurs are available in 500 ml bottles. The alcohol content is 37.5%.
II. JANOSIK
The Janosik collection is derived from the tradition of brewing liquors from the tastiest Polish fruit. It is available in four flavors: apple, pear, plum and apricot. Recipes are based on natural ingredients - they have a slightly sour, fresh taste and the aroma of fruit as well as a straw color. Alcohol content: 30%
III. GORZALKA
Pure Gorzalka Janosik is made from the best ingredients and owes its delicate flavor to 35% alcohol content. It is available in three sizes: 100, 200 and 500 ml. It is complemented by a collection of fruit-flavored liquors that taste of apples, pears, and plums, available in bottles of 200 and 100 ml with 30% alcohol content. The entire Janosik collection is aimed at the middle age group. It is on sale through both modern and traditional trade.