Bodega Tittarelli - Great Wines with a Century of Tradition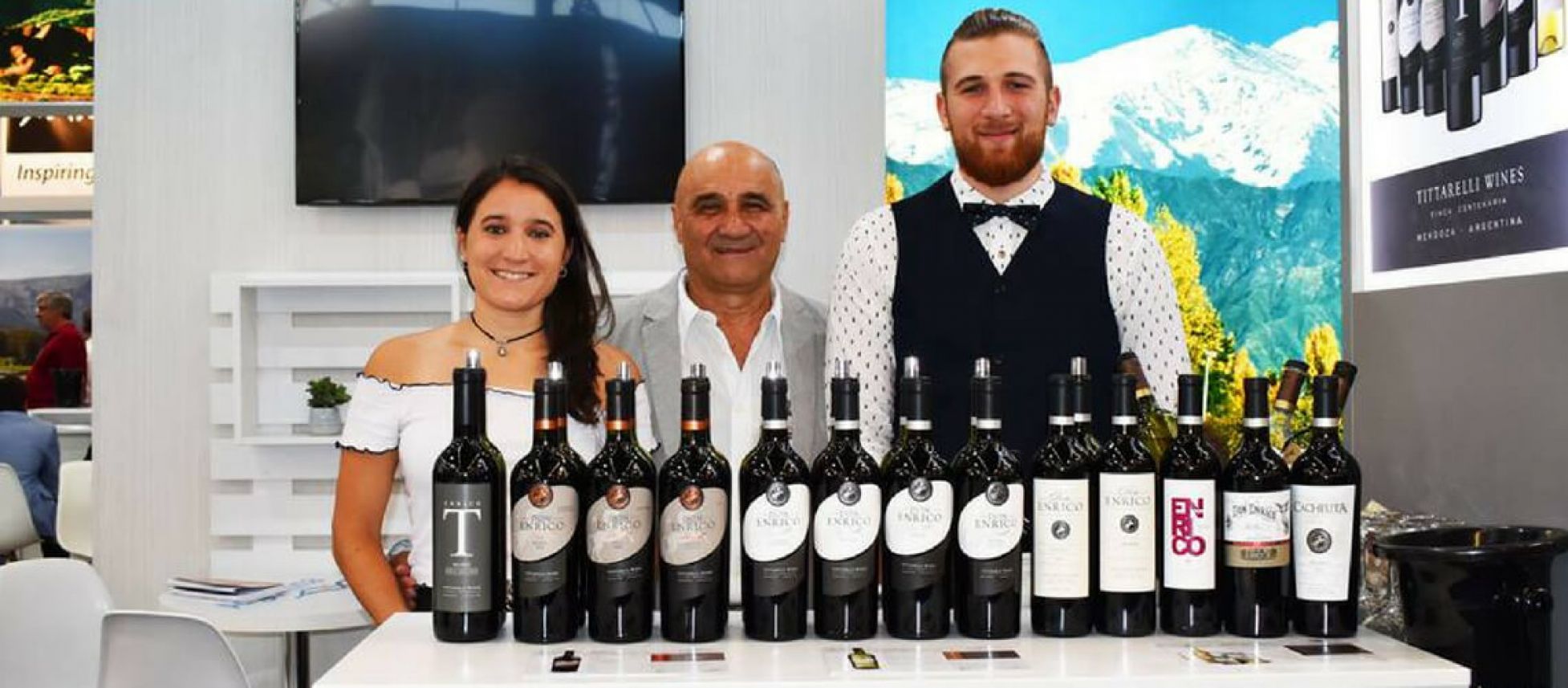 Bodega Tittarelli - Nationally and Internationally Recognized Winery From Mendoza, Argentina.
29/08/2018
Located in Rivadavia, Mendoza Bodega Tittarelli, elaborate its products combining 100 years of experience, amazing quality, where outstanding elements of our soil are combined, weather and vines.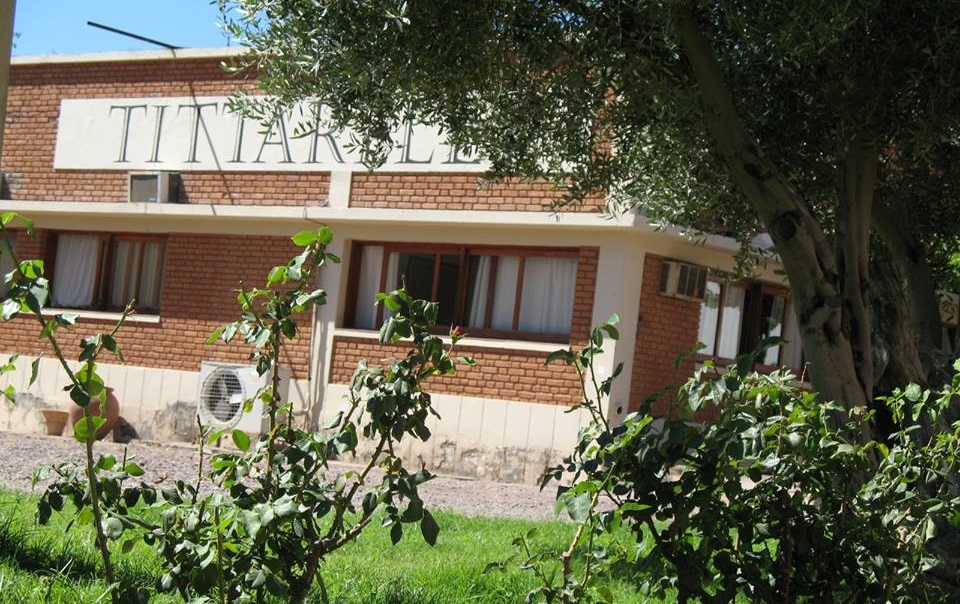 Tittarelli Traditional:
Tittarelli was founded by Enrique Tittarelli in 1915. Enrique Tittarelli was born in 1882 in Marcas, Italy. In 1900 he arrived to Argentina and in 1909, living in Mendoza, he got married to Teresa Bombadre.
In 1915, Enrico Tittarelli 3 hectares in Campamentos (Rivadavia) and he grew vines. He started buying more lands and planted olive trees, and later on, he built a winery. The weather in this area offers wide thermal amplitude most of the year, with sunny hot days and cool nights, typical of a desert-like weather that prevails in the region.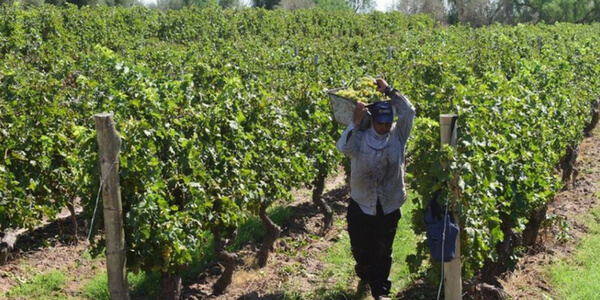 30 degrees south latitude indicates a special geographic spot, highly appropriate for vine cultivation. These climatic conditions, along with the lack of rains and a permeable, sandy soil; become this Region Cuyana in the most appropriate area for vine cultivation, allowing it to challenge with the best and most traditional European wines.
Tittarelli combines tradition and technology to create wines with unbeatable characteristics.
Tittarelli – 100 Years of History:
In 1915, Enrique Tittarelli, founder, was a great precursor in olive growing in Argentina, the activity he developed in conjunction with wine growing. In Rivadavia, Mendoza, he managed to have 2000 olives in production, 150000 plants in his own plant nursery and another 300000 seeding to be transplanted, significative amounts for that time.
In 1938, the pure olive oil factory of Enrico, led by his son Pacifico Tittarelli (farmer and enologist) produced its first 7000 liters.
In 1957, the Company remained under the leadership of Enrique and Pacifico Tittarelli (Father and son) the latter incorporated important breakthroughs in the field of olive, grape and wine growing. He developed a method of olive sterilization, which implied an important progress in the processing industry.
[[relatedPurchasesItems-49]]
From 1990 to today, Wine elaboration is developed in the winery, which counts with a capacity of 9 million liters approx., equipped with the latest technology. Wines have also had important recognition all over the world, since its elaboration from fine grapevines like Cabernet, Sauvignon, Malbec, Tempranillo, Bonarda, Syrah, Chardonnay, Torrontes, among others.
Tittarelli Winery:
The combination of handcraft and experience along with the help of up-to-date technology, allows them to produce sublime wines.
The Winery has stainless steel storage tanks (Italian origin) in all shapes and sizes, cooling devices, pneumatic presses, de-stemmers, filters and pumps. They have a temperature-controlled wine cellar of more than 100 years old, where French and American barrels are conserved.
The fractioning capacity is about 3000 bottles an hour, and the storage is processed in their underground cellar with a capacity of up to 800 thousand bottles.
The Milling Room:
Tittarelli owns equipment with the latest technology, to mill 20 000 kilos of grapes per hour. We count on a system of two pneumatic presses, with two Tube-in Tube heat exchangers and a refrigerating capacity of 500 thousand freezeries.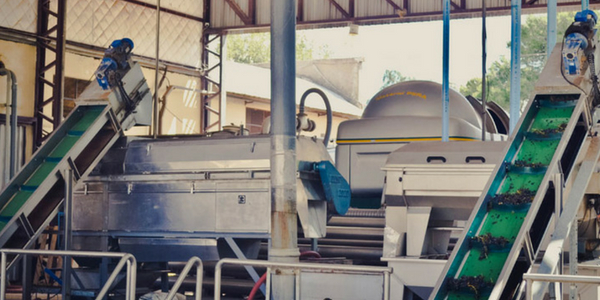 Storage Tanks Room:
The fermentation area is made of 18 stainless steel tanks and 121 concrete pools that can host up to 9 million liters of wine.
The Wine Cellar:
The wine cellar is a historic and unique 100-year-old place in Mendoza, where in summer the temperature reaches no more than 14°C. The size of the wine cellar Tittarelli allows to host up to 500 oak barrels and more than 800 thousand bottles.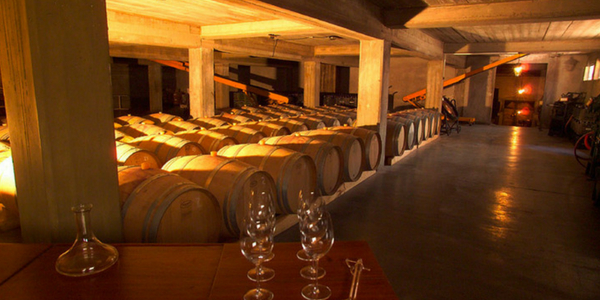 Tittarelli Wines:
The wines of Tittarelli are a tribute to the founder and creator of the winery, Don Enrico Tittarelli. In 1915, the first edition was launched in the market. The portfolio of Argentina wines and the wines in the world include: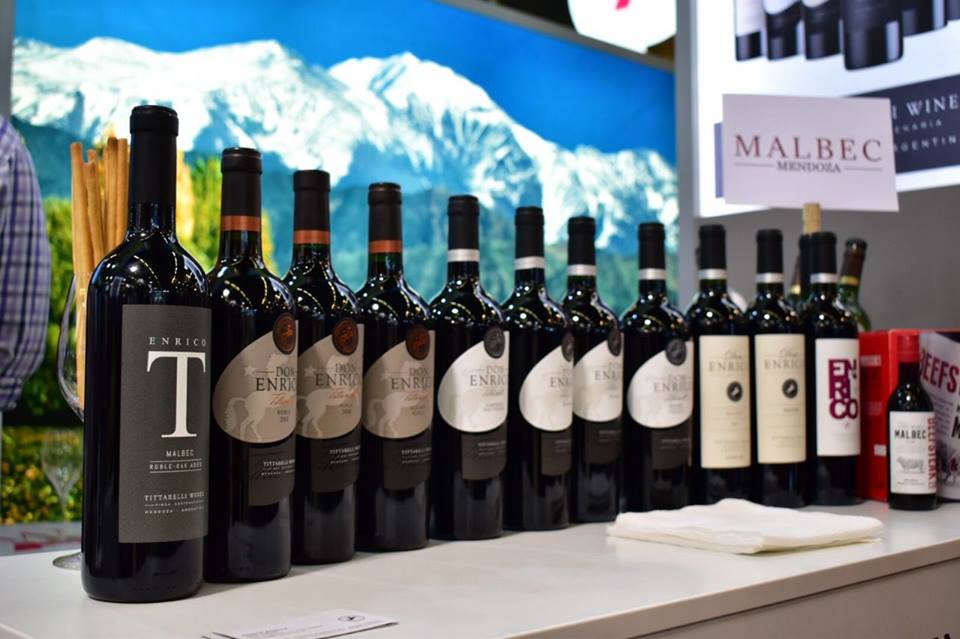 • Line Roble, 6 months aged in American and French oak barrels.
• Varietal: Cabernet Sauvignon and Malbec.
• Young Red Varietal: Malbec, Cabernet Sauvignon, Bonarda, Tempranillo and Syrah.
• White varietal: Chardonnay and Torrontés.
• Late Harvest Line and Sparkling.
• Varietal Rosado.
To know more visit Tittarelli Wines.
2024 Exhibitor registration is now open. Get in early at the lowest price and select your table first. See exhibitor pricing.