Seng Robertson from The Boston Beer Company to speak at 2022 International Bulk Wine & Spirits Show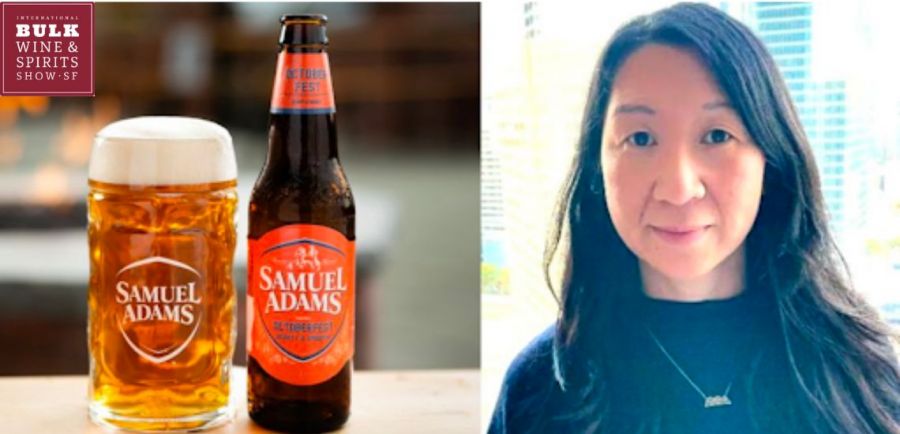 Seng Robertson from The Boston Beer Company to will join as an IBWSS speaker at the 2022 IBWSS Show in San Francisco on July 26-27. She will take the stage on July 27 and speak on 'Development of a cannabis wine, beer or spirit'.
08/06/2022
The talk will be very valuable for wineries, distilleries, and breweries looking to learn about the cannabis business and how they can use their current experience, infrastructure, and distribution to leverage into this space, and most importantly how they can go about developing products. She will break the talk into 4 major areas:
Products that have been launched to date
Consumer insights on the non-alc cannabis category
Development considerations: cannabis type, liquid, packaging
What cannabis developers are looking for in a bulk wine partnership
Seng Robertson has extensive experience in research, product development, and quality in the CPG category which she brings to the cannabis beverage category. In the cannabis beverage category, she has been involved and led teams to the successful launch of ready-to-drink, dry tea, and quick dissolve formats. She is passionate about providing consumers with new options and crafting great tasting, consistent and reliable products that consumers enjoy.
[[relatedPurchasesItems-33]]
She is the Technical Director, Cannabis Research and Development at BBCCC, a subsidiary of The Boston Beer Company where she leads the research and product development of cannabis-infused beverages. Prior to this, she was one of the first to join Fluent Beverages, formed by the joint venture between Tilray and AB InBev.
The Boston Beer Company has established a subsidiary to serve as a dedicated research and innovation hub in Canada focused on non-alcoholic cannabis beverages. Boston Beer, the maker of recognized alcohol brands such as Samuel Adams and Truly Hard Seltzer, hopes to continue its industry-leading track record of innovation in this emerging space.
Along with Seng Robertson, Boston Beer has hired industry expert Paul Weaver to lead their cannabis beverage research hub in the federally regulated market of Canada. Weaver worked for nearly seven years as an innovation manager at Molson Coors Beverage Company in Canada before holding a similar role for nearly three years at Canopy Growth.
Paul Weaver, director of cannabis for BBCCC and the former head of innovation for cannabis producer Canopy Growth and Molson Coors revealed in a released statement that BBCCC is entering the market "while continuing to gauge the regulatory environment in the US for future expansion opportunities.
The global cannabis beverages market is estimated to reach US$2.8 billion, by 2025, and is projected to grow at a CAGR of 17.8% from 2019 to 2025, according to a report by Million Insights, highlighting that the sector is heavily fragmented due to the presence of medium and small-scale companies.
"Boston Beer's reputation for quality is unrivaled, and the same sensibilities that drive development in beer ring true in cannabis beverages. Quality ingredients and craftsmanship make quality products, and our success begins with respecting the plant and respecting the growers," added Paul Weaver, Director, Head of Cannabis.
"This is just the beginning of our journey and, like any craft, requires a continuous commitment to learning. We know cannabis is new for many of our drinkers and they deserve the best, which is why we're taking the time to do this right," shared Weaver.
[[relatedPurchasesItems-33]]
About the Company
The Boston Beer Company, Inc. (NYSE: SAM) began in 1984 brewing Samuel Adams beer and the Samuel Adams brand is currently recognized as one of the largest and most respected craft beer brands.  Our portfolio of brands also includes Truly Hard Seltzer, Twisted Tea, Angry Orchard Hard Cider, and Dogfish Head Brewery as well as other craft beer brands such as Angel City Brewery and Coney Island Brewing. For more information, please visit our investor relations website at www.bostonbeer.com, which includes links to all of our respective brand websites.
Don't miss this chance to hear from her on July 26-27 at the 5th International Bulk Wine and Spirits Show.
The International Bulk Wine & Spirits Show - 2022 is only open to drinks trade professionals and has been designed to meet their needs. It is particularly relevant to anyone involved in buying or selling bulk wines and spirits, developing and implementing private label programs, and buying grapes on the open market through contract crushing and manufacturing. Its delegate list includes the top buyers and most influential leaders across the big supermarket chains, discount operators, wholesalers, cash and carries, specialist drinks retailers, major bar and restaurant groups, hotel event organizers, and businesses looking to buy their drinks in bulk.