I'm competitive, and strive to be the best at everything I do- says Robert Chin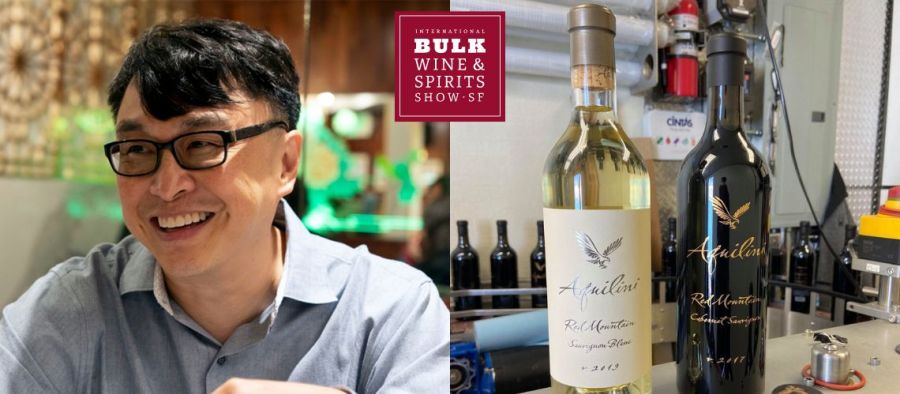 CEO of Aquilini Beverage Group, Robert Chin is a leader who aims to be #1 at everything he does. From bulk wines, private labels and RTD's, learn more about Aquilini and Robert's journey in this interview.
15/06/2022
Growing up in Vancouver, B.C., Robert Chin was a national level athlete who completed his B.A. from University of British columbia and MBA from Dalhousie University. Currently the CEO of Aquilini Beverage Group, Robert has worked with many companies and is using his experience to make it to the top. Chin has the spirit of becoming number one in whatever he does, he has been the VP, Marketing Services at E. & J. Gallo Winery, where he worked for more than 25 years and during this period under the leadership of Chin the company paved their way into spirits. After which he was the Chief Marketing Officer at Bar Louie, one of the largest bar chains and acts as Chief Executive Officer Advisor for multiple companies. Read below to know more about Robert Chin.
1. How did you create a successful drinks brand and what is the backstory of Aquilini Beverage?
We are more than a "successful drinks brand" vs a successful drinks business. We have a market leading bulk wine business plus have created several national, and private label brands (where legal) based on three primary Washington AVA's including Columbia Valley, Horse Heaven Hills, and Red Mountain. Since the company's (a division of the Vancouver, BC Canada based Aquilini Group) initial entry into the wine business in Fall 2013 via vineyards acquisitions, separate divisions have since been created to market/sell bulk wine and finished foods, and in the past year even diversified into spirits based RTD's and most recently flavored whiskey.
The wine finished goods have only been shipping for two years and is expected to place the company in the Top 10 largest wine portfolios from Washington by end of the year (and currently in the Top 20).
2. Walk us through your day as the CEO of Aquilini Beverage group.
The great thing about being a start up is everyday is different, but themes remain consistent. Everyone, including me, has to wear multiple hats. In recent times, I've been the lead strategist, marketer, PR lead, and often sales person across all lines of business. The importance of each can vary from week to week. Each day begins with a review of sales, spot checking all of our digital assets (e.g., websites, social media channels, etc...), remaining in constant contact with our key distributors (via emails, scheduled Zooms, doing market surveys, etc...), reviewing syndicated scan data, reading industry news, and yes, following pop culture. It's this latter point that's been the inspiration behind every brand in the portfolio where they are all rooted in true stories or some element of human truth. From there, my days are often filled with meetings often centered around priorities for the week. Supply chain and operations especially in pandemic times have and continue to be a challenge, but it often goes beyond that into marketing priorities, sales priorities, etc...and we're in a constant battle between what's important and what's urgent understanding we do not have limitless resources.
Poor priority setting can be the downfall of any business.
3. What is the best sales/marketing strategy for beverage brands and what kind of sales/marketing worked for you? What are your sales teams KPIs?
There is no single answer as we have many brands in different categories, but some elements are consistent.
-User-generated content is the crux of what we do as it's often deemed as more authentic and likely to be more engaging;
-Critics reviews remain important to our communication, and 100% of all of our wines have scored 90+;
-Serving up relevant content. We are among the first wine brands (Chasing Rain) where front label facing QR codes will serve up relevant content that educate consumers;
-Strategic partnerships consistent with brand values (e.g., Be Human – "Meals on Wheels")
-Sales KPI's are consistently "points of distribution" (aka PODs), all commodity volume (ACV), sales velocity, and of course volume/revenue goal attainment
4. Tell us a little bit about your distribution strategies and who are your biggest buyers?
We don't disclose this publicly, but will say that we are present in 46, soon to be 47 states, and in most major retailers with one or more of our brands.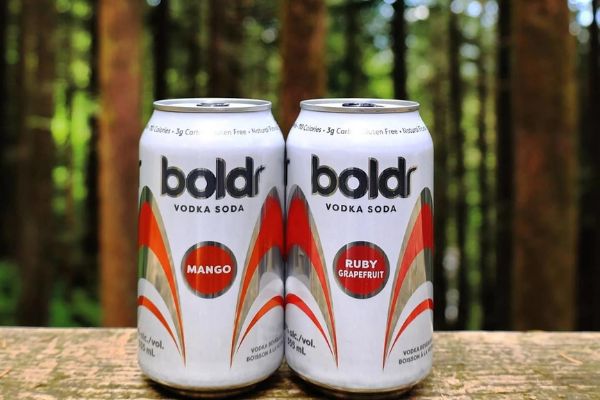 Image source: Boldrhardsodas
5. How do you see the RTD market growing, What makes your RTD different?
We expect the RTD market to continue growing as consumers cross categories more than ever before. This growth will likely be more focused on premium spirits based RTDs and why we've made a big bet here. Ours is as the brand name, "Beautiful Drinks Co." implies. We use natural (transparent) ingredients, flavored with botanical distillates and extracts, and it also happens to be gluten free with no preservatives. Moreover, we pay homage to pollinators on the packages (and via a current partnership with www.pollinator.org), and without pollinators we would not have the food supply that we do.
6. What are the things to note while launching a new brand and how do you create a pre-launch buzz?
Any new brand has to be based on some consumer insight/trend and why we do research in advance whether it's primary, and often secondary. It's as the great Wayne Gretzky stated, "Skate to where the puck's going to be..."We use a lot of social media to drive buzz especially across the video based platforms (believing we live in a video first economy).
7. Since you have worked with bulk wine, what are the changes you have seen in the quality and production of overall bulk wine?
The market's gotten competitive in the 3 years since I've been here with successive years of lower harvests (than normal driven by factors such as an initial glut, then it was smoke, and then extreme heat). We've been fortunate as these factors have had minimal impact on our business. At the same time, we've been able to grow our bulk wine business each year via strong industry relationships and great quality wine. For the first time in history, we will be turning away customers this year especially around Red Mountain Cabernet, Columbia Valley Cab, and Horse Heaven Hills Sauvignon Blanc.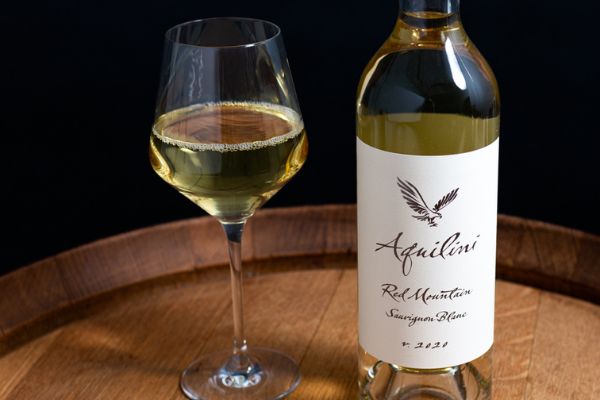 Image Source: Aquilinibeveragegroup
8. What are your plans for Aquilini Beverages?
We want to be among the Top 5 wine portfolios from Washington by 2025 and believe we're on the way there. This means we will continue to take sensible risks in and outside the wine category with new brands, new partnerships, and new markets.
9. Can you share your elevator pitch? While building a team what are the qualities you look for in a person?
I want people who want to win! I'm competitive, and strive to be the best at everything I do. I'm never satisfied being #2. The ideal team members are those who share these same values while displaying respect, integrity, and a willingness to do whatever it takes. A toxic employee can bring down a team regardless of how good they may be. When things don't go as expected, these employees are also often harder on themselves and often don't need anyone else making them feel any worse that they might already do.
10. In such a competitive market how do you manage to be so successful?
No one will out work me, and I'm constantly in a mindset of continuous improvement. I'm driven by the profound insecurity of being irrelevant where I no longer add value. That means I read profusely, survey markets consistently, engage with team members and talk to anyone and everyone where we can learn from each other. And most importantly, I treat everyone with respect and honesty where I often get back more than I give.