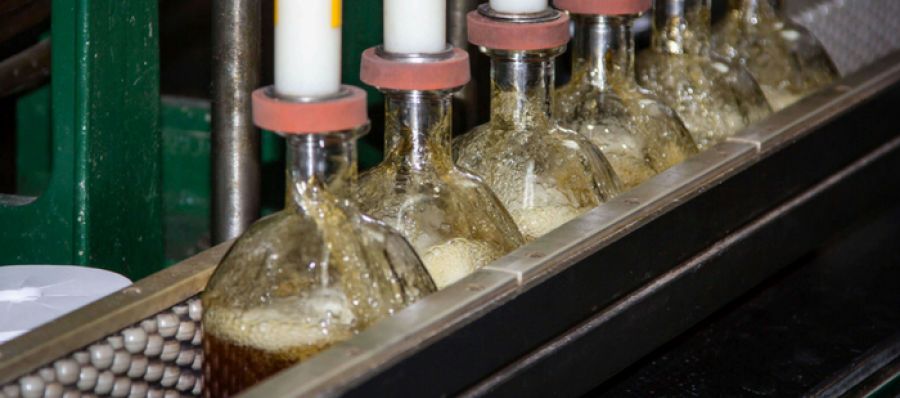 Profitable Trends that are Shaking Up the Beverage Industry
With new products coming in every day, there is a need for entrepreneurs to find their market and know if the beverage they plan to sell, carry and distribute has the potential for longevity and to be profitable.
19/06/2018
What will the world of beverages be like in the coming years? When does a trend become worth investing in? And what trends have the power to pull industrial infrastructure their way? Let's take a look at beverage trends that will make a mark in the coming years, and which ones will fail to take off.
Coconut
Coconut in oil format has been around for many years, is known as a powerhouse of nutrition and has a high content of saturated fat, most of which is lauric acid. It has antibacterial and antiviral components that make it an excellent choice for anyone looking to improve brain health and mental acuity. In terms of uses, the possibilities are almost endless, from a hair conditioner to cooking ingredient. Coconut, after all, delivers amino acids that create that savory (umami) flavor in food. Coconut water, however, is going to be the next isotonic beverage. It has a very high potassium content, a mineral that is the driver of fluid replenishment. It is also natural and organic, making it a healthier choice.
HPP/Cold Pressed Beverage
HPP stands for high hydrostatic pressure processing where cold-pressed juice goes into a chamber with pressure at approximately 87,000 lbs per square inch and then compresses. During the decompression, the cell wall of the bacteria fractures creating shelf life. This results in bottled products that, 45 or 60 days after bottling, maintain a density of nutritional value, great characteristics, and flavor. There are concerns, however, about using HPP with low-acid products, such as coconut water and nut milk, as it is unsure if the process is a sufficient kill step. There are recommendations, however, to use an acidifying agent, such as a citrus element, to achieve the appropriate pH levels. HPP is a long-term trend that will have a "very strong place in production". In another 10 years, thermal pasteurization will become just a small percentage of the overall juice production.
Cold Brew Coffee
Cold brew coffee is predicted to be worth millions of dollars of business. This is mainly due to the fact that the beverage is punchier, but is lower in acid, higher in flavor and higher in polyphenolic activity. Moreover, there is a now a vigilant following of cold brew coffee, mostly comprising of young people. This particular trend is not something that will fall as quickly as it has risen. It is a scalable option. New changes will also come to cold brew coffee. It will soon come with grass-fed cow milk, protein, sparking and nitro, MCT oils/various fats added, varying strengths and roasts, coffee varietals, and packaging formats.
Bone Broth
Among the sellable trends in beverages, bone broth is said to be the most scalable. In fact, it is believed to go from $0 to $600M by 2020. This is mainly because bone broth brings something healthy, nutritious and remarkable to the table. It has an unrivaled nutritional profile that would sell big to people looking for a healthy lifestyle and for a healthy diet. Experts explain that eating bone off the meat provides protein that rebuilds muscles, but it is the tendons, ligaments and the like that provide a specific amino acid profile that helps rebuild tissues. These include high amounts of arginine, alanine, and lysine. Because of this nutritional content, drinking bone broth is great for youth-seekers, athletes, and those with digestive problems, because of its collagen-building factor; high concentrates of glucosamine, chondroitin and other joint-building nutrients; and digestive health. Bone broth is available in different formats - a frozen liquid that can be heated before consumption, and in protein powder form.
Watch List
The products under the watch list are those termed "interesting", but not necessarily scalable and merchandisable. Nonetheless, they are worth investing in based on their nutritional content and market pull.
Rebel Elixirs are stress-fighting adaptogens that are naturally sourced from super-herbs, such as Ashwagandha, Maca Root, Cat's Claw, Turmeric, Reishi, Ginseng, and Eleuthero.
Mushroom is known for its "anecdotal and scientific measures, including longevity and cleansing".
Matcha is the only type of tea that can survive the HPP and cold brew process. Its latte format is going to be the "preferred scalable trend".
Algae has become an ingredient in numerous products. When harvested correctly, it will have a great future.
Maple Water and Prickly Pear are two examples of products categorized as interesting - something to watch out for, rather than those that will change the market. Learn from some of the most influential professionals in the beverage industry at the IBWSS conference.
These presentations from industry leaders on today's principal ideas on marketing, sales and distribution will challenge and inspire you to grow your private label, bulk wine, and bulk spirits business.